What PFP Maker Discord should I Use for My Account?
Discord Avatar Maker and Animated PFP Generator
Discord PFP uploaders tend to see themselves somehow reflected in their avatars in place of their real pictures. Even cute anime PFP can tell you something about the user simply by knowing who the anime is. Or, for artists, they may draw their own avatars. Meanwhile, non-artist users can generate their own avatar PFP using an online Discord avatar maker such as these websites below you can visit if you wish to have your own:
Avachara
The best Discord profile picture maker might be Avachara. It offers templates for hairstyles, faces (eyes, noses, mouths, brows, and hair), dresses, skin, and hair that you can combine to make your own avatar.
Get Avataaars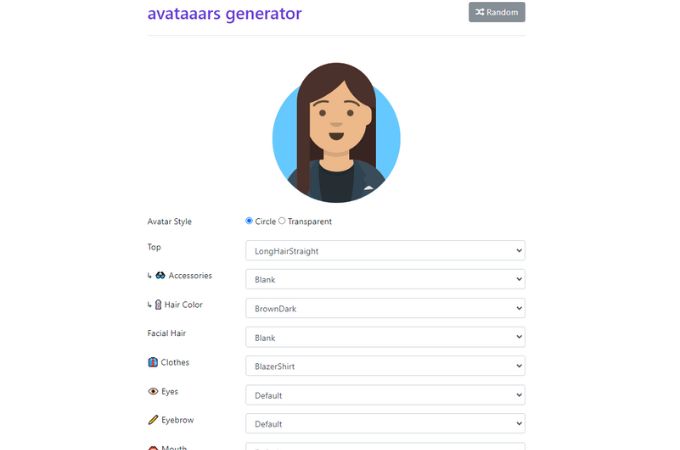 GetAvatars is a straightforward Discord avatar maker. There are a number of features that can be customized, such as the mouth, skin color, eyebrows, and eyes. You can add accessories, clothes, and hair color as well.
Cartoonify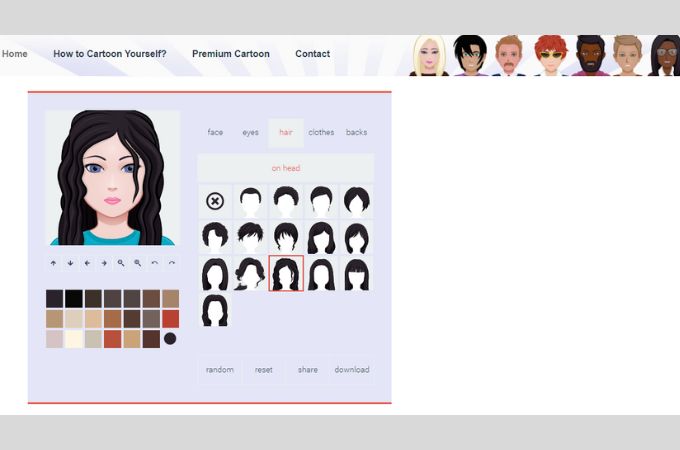 Take your cartoon self to the next level with Cartoonify. The PFP maker Discord website allows you to draw your own picture using its templates. In addition, you can choose to have a tied-up, curly, or straight hairstyle.
Avatar Maker by Fotor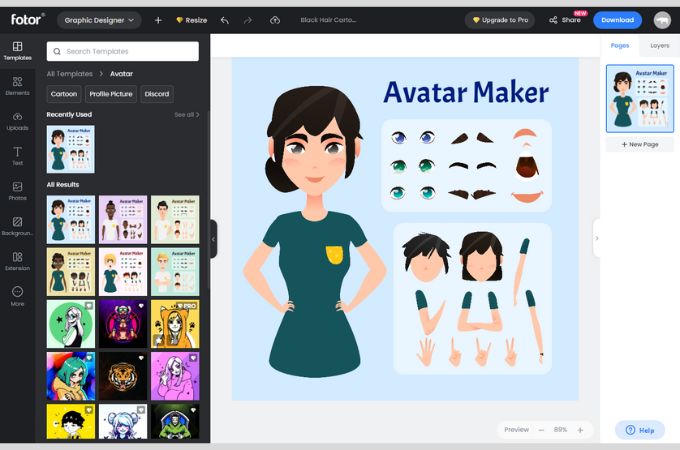 Make your Discord profile picture easily with Avatar Maker by Fotor. You can choose from a set of predesigned and customized avatars in this photo editing app.
MyBlueRobot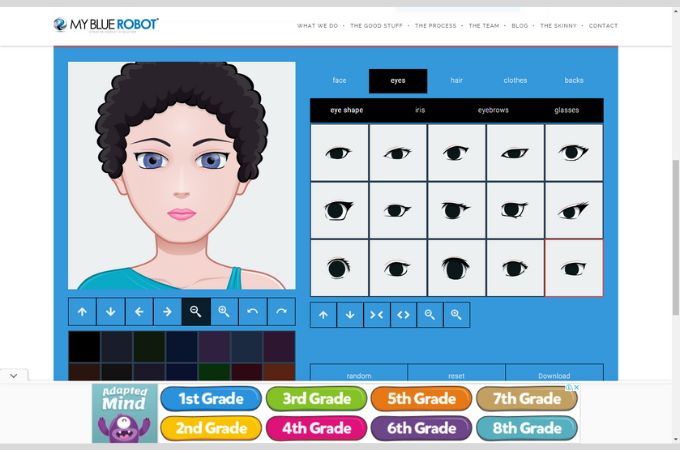 With extensive options for facial features, eyes, nose, mouth, and hairstyle, MyBlueRobot lets you create a cartoon version of yourself that almost looks like you. Even the eye color and brow shape of your avatar can be customized in this site.
Note
Some of this app has a watermark but that should not stop you from using them because you can always rely on using an online image watermark remover.
Best Discord Profile Picture Maker (Do's and Don'ts)
Certainly, just like with the widely used social media platforms, Discord profile photo has a specific size needed to ensure its quality upon uploading it. To get other users' attention, you should also know some tips for upgrading your Discord profile picture. Here's some of them.
It should represent you.
Make sure that your avatar describes your personality – whether you are a bookworm, cat lover, Otaku, or K-drama fanatics.
It must have a plain background.
It is not a must, but Discord profile photos should be minimalist as much as possible. Taking advantage of its small size will help you focus on your photo. You can use a background remover to make it transparent or solid colored if the background is too overwhelming for you.
It must be high-quality and clear photos
Even if it is just a small-rounded part of the Discord account, Discord PFP represents your account, so it's important to make it recognizable. Make sure it's a suitable size so it doesn't become pixelated. For the perfect upload, the Discord profile photo should be 128×128 pixels with a 1:1 ratio.
All-in-one Discord Profile Picture Maker to Try
Speaking of all these tips, there is a tool that can help your Discord PFP stand out in your Discord community. And without further ado, PicWish is the next tool you should use after the Discord profile picture maker.
Using PicWish, you can have your profile picture sized perfectly and enhanced before uploading it. The tool also lets you replace the background of your image with a customized one, which lets you unleash your creativity. The app uses AI-technology to let you perform tasks instantly, regardless of whether they involve resizing, enhancing, or even erasing the background. And since this is an online tool, you can have access to it for free.
How to resize Discord profile photo:
On the app's interface, click the Features tab and select Crop to upload the photo you want to make as your PFP.

Under the Crop tab, choose 1:1 as per the required ratio.

After that, go to Resize and input 128 x 128 px.

Hit "Download" once satisfied.
How to retouch blurred and pixelated Discord PFP:
Go to the official website of PicWish and hit the Unblur Image button.

After that, swipe the slide to the left and see the difference.

Once done, click Download.
How to remove and replace background:
On PicWish' interface, hit the Remove Background button and upload your image.

Wait as the tool generates the transparent result. You can download the image as it is if you wish to save it as PNG. On the other hand, click Edit to make some alterations.

Next, click Background to change the backdrop of your profile.

You can choose from its color palette or upload another image by hitting the Images button.

Save your output if you are already satisfied.
Tips:
For bulk photo editor tasks, you can download PicWish Windows to simultaneously resize, crop, and remove background of more than hundred of photos. Click the button below to download.
Download
Conclusion
It is no longer necessary to worry about how you can gain and engage in various Discord communities. The Discord profile picture maker and these tips will help you stand out. Just remember these tips and be creative.