Online Solution to Remove Background from Photo
PicWish
PicWish is one of the top photo background remover tools, that you may access easily. This online tool is straightforward to use, its AI technology will delete any complex background from your photo automatically without stressing you out. You may also use its manual remover tools which are "keep" and "erase" for better results. In just 3 seconds you can have your transparent subject. From portrait to product photos you can have a professional output with this superb photo background editor.
Apart from its ability to remove background HD quality, you can also replace the old background with a new one with its ready-to-use solid background colors and templates. In addition to that, it will let you use your own template design by just directly upload it to the tool.
PicWish also provides a bundle of free tools that will make your photography beautiful such as photo retouch, face enhancement, photo enhancement, image enlarger, image compressor, and image cropper.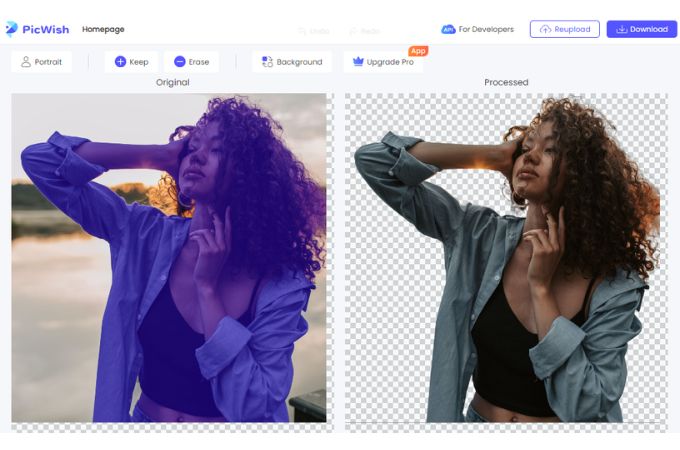 Price: 100% FREE
Note: Not only that you can experience this tool online, but also you can have it on your desktop and mobile phones. You can save time, money, and effort on these two platforms, especially for all the users in the e-Commerce business. They provide a bulk background removal HD process. You can have up to 10,000 images at once for Windows and a maximum of 30 images for mobile.
Download
Slazzer
One of the simplest and easiest online tools next to the given tool above is Slazzer. This another web service photo background remover can instantly detect the background from any photo leaving a clean transparent subject. With its artificial intelligence, everything will be done in a short period of time.
With the artificial intelligence that it uses, this tool can incredibly handle complex edges like hair and fur. From your personal photos to your online business, Slazzer will save your time and effort to remove background HD giving you a satisfying clear background.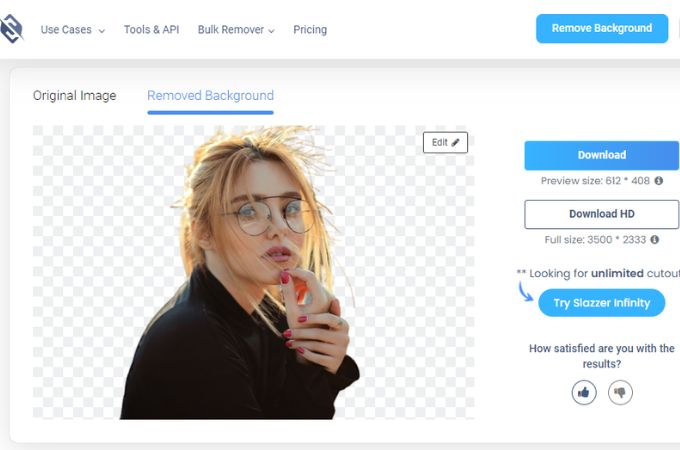 Price: Starts at $13.0 per month
Remove.ai
Like most of the other auto removal tools, Remove.ai also consists of advanced AI technology that works automatically in getting rid of the unwanted background. Moreover, Remove.ai will let you edit your foreground manually using its background eraser tools if you are not satisfied with the automatic results. Creating a transparent background with this tool turns out to be simple and fast.
Having clear and smooth cut-out edges is possible, after the remove background HD quality process. In addition to that, you may also change the background, add text, and add effects.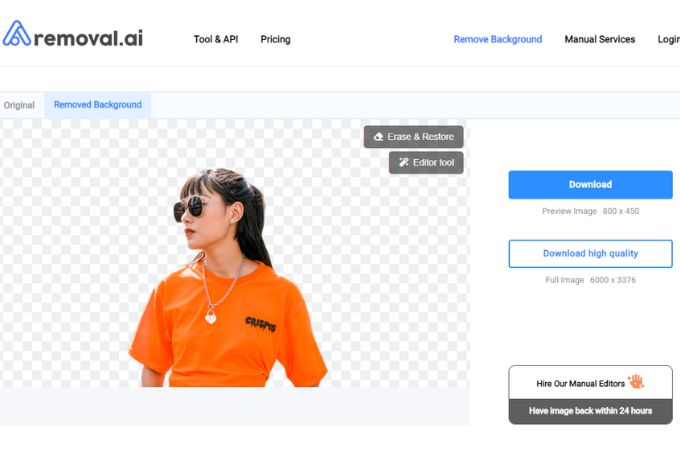 Price: $0.15 per image
Professional Photo Background Editor Program
PhotoScissors
If you are looking for desktop solutions, PhotoScissors is certainly one of the most popular photo background editing programs on your PC. It is designed to delete any background from any photos quickly. You don't need to deal with pixel by pixel in removing background from complex subjects like hair, just with its lasso tool and magic wand tool, everything will be settled.
Expect more with this bg remover HD tool for you can also experience it online. Adding and setting the background to any color or making isolated images with transparent background works perfectly here.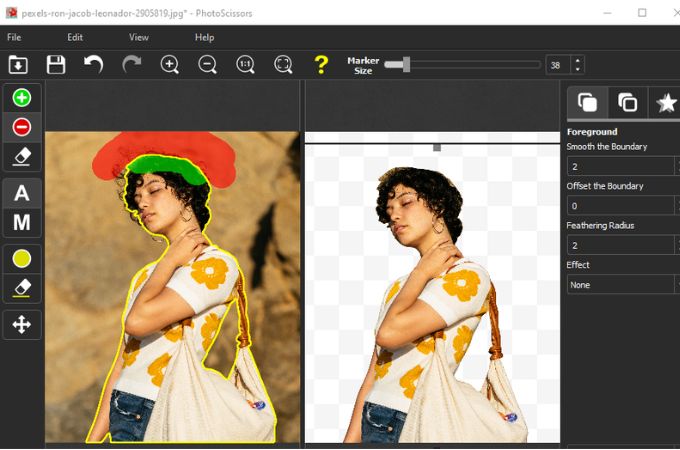 Price: $38.98 to $69.95 with photo editing tools bundle
GIMP
Need to manually remove the background from your photo? GIMP has got you covered. This high-quality manipulation program can create a transparent subject with its background removal tools which are rectangle select tool, ellipse select tool, free select tool, fuzzy select tool, and select by the color tool. All these photo background remover features can help you to successfully have a clear subject and save it in HD quality.
Other than the fact that it can remove background HD. GIMP will give its users the power and flexibility to create images in one kind of creation. From making your own icons, graphic design elements, stickers, and more.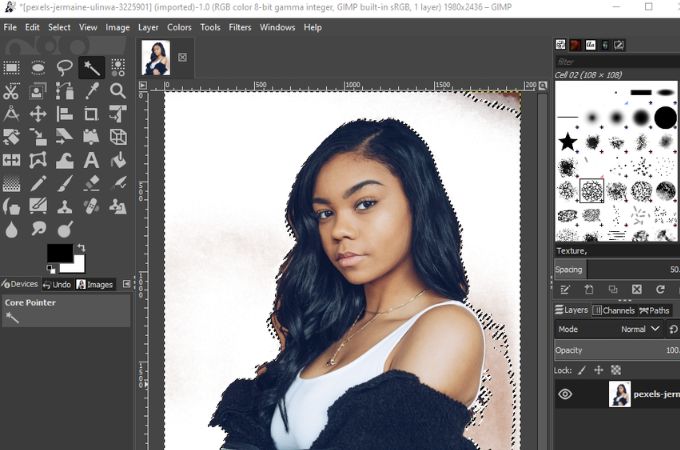 Price: Free to use
Photoshop
Known for its amazing features in photo editing, Adobe Photoshop is the most recommended program that you must have on your PC. It has different ways to get rid of the background from your images, you may use its quick selection tool, lasso tool, object selection tool, and brush tool. Learning first how to use these specific background removal tools of Photoshop is the important thing you must know.
Other than learning how to remove background HD quality with Photoshop, you may also do a lot of things here for your photography. However, this program needs time for you to be familiarized so you can easily and comfortably do your photo editing task.
Price: Starts at $20.99 per month
Efficient Mobile Apps to Have an HD Quality Transparent Photo
Photo Background Change Editor
For all the Android users out there, Photo Background Change Editor will help you out in eliminating unwanted backgrounds from your images. This app will guide you to erase the background with just one touch. It works automatically and manually in removing the background. This bg remover HD app will definitely turn your photography into pro-quality in just seconds.
All in all, Photo Background Change Editor will give you a hand starting with removing the background and saving it in high-quality to changing its background.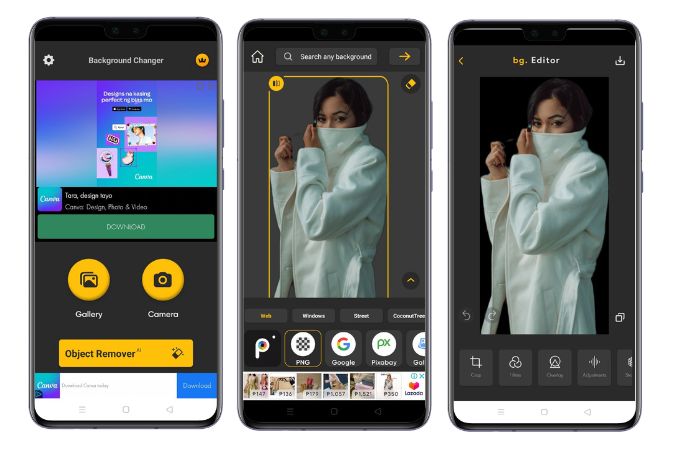 Price: Free
MagiCut BG Eraser
Cut your subject from its unwanted background on your Android phone with MagiCut BG Eraser. With its auto-cut and brush tool, it can accurately separate the foreground from its background and give you a transparent result. In the later part, you may also change the background to a new one.
The only thing that you might not like about this remove background HD app is that it contains annoying ads.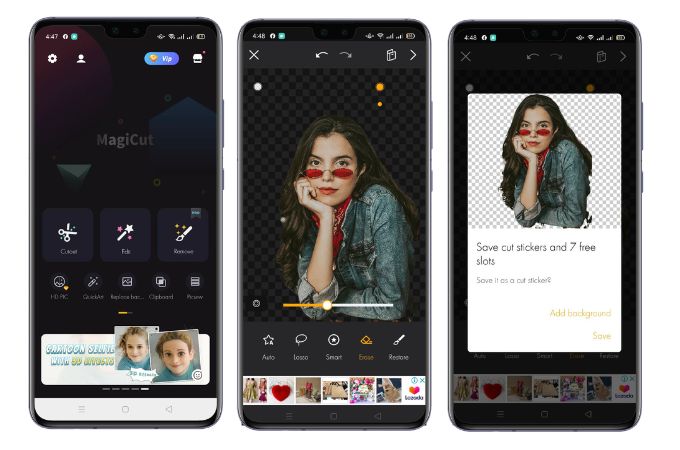 Price: Free
Cut Paste Photos Pro Edit Chop
Cut Paste Photos Pro Edit Chop is an iOS app that belongs to one of the top-rated apps to remove background. This app allows you to cut your background manually in various ways, you may use crop shape, free hand, magic, and eraser.
Just any other remove background HD quality app, this app also offers other features in photo editing which include adding a new background, stickers, emojis, and text.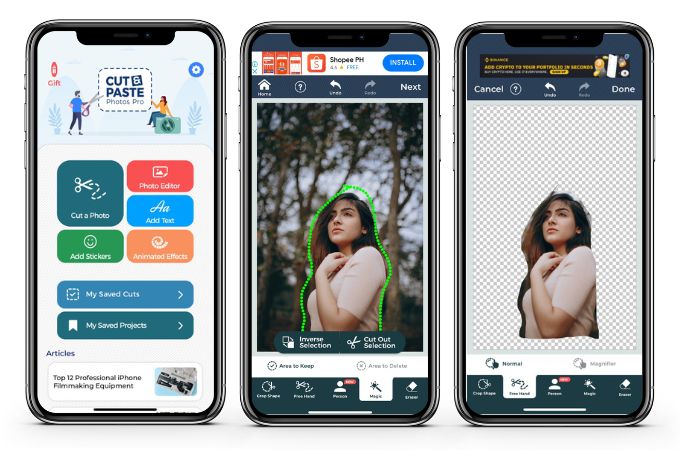 Price: Free
PhotoLayers
The last tool that we have on this list is another iOS app called PhotoLayers. This app is known for its advanced AI technology that it uses in deleting background from any images. It consists of auto removal, color removal, and manual removal, to have a precise cut-out of your subject.
Unlike the other apps in this list, PhotoLayers has photomontages that can make your subject more beautiful and will let you have layer editing. This bg remover HD app will surely present a satisfying result.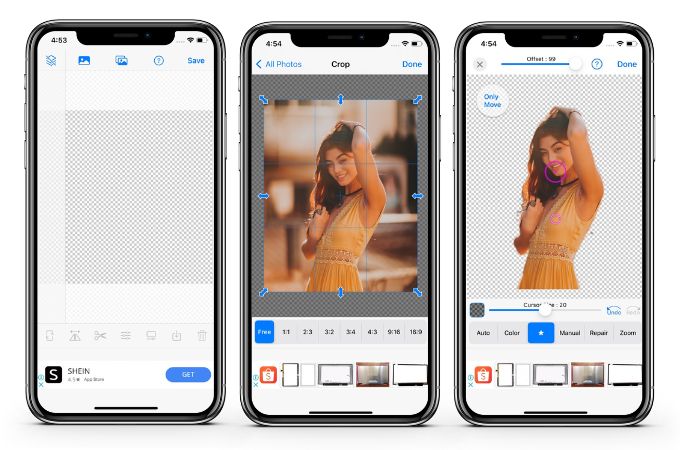 Price: $2.99
Conclusion
Removing background is not an easy task to do especially if you are just a beginner in photo background editing. Luckily, we have a lot of tools that can do this process without asking for a lot of photo editing skills. If you have a fast internet connection using the online tools is the most efficient one. But if you want it to be handy, having the editors on your mobile phone is much better. Another thing, you can also remove background HD from the comfort of your home with the desktop programs.