How to Crop a Photo
Online Solutions
PicWish – 100% Free
PicWish is not just an ordinary photo background editor online, but it also consists of the basic photo editing features to beautify your photo. Cropping is one of its best features that can perfectly focus on your subject and eliminate unwanted elements. You can set the exact size that you need for your photo by just setting the custom crop option. More than that, it offers pre-set aspect ratios for you to create a high-quality photo.
How to crop image with these simple steps with the help of PicWish.
Go to its image croper page.
From its interface, click the "Upload Image" to upload an image.

Set the image size and hit the "Apply" button and manually move it to the content of your image.
Once done, click the "Download" button to save your work.
BeFunky
Another online tool that you may try in cropping your image is BeFunky. You can effortlessly crop your work without any hassle. You can just simply set up the crop image section wherein you can put the exact size that you need for your photo. Also, know how to crop a picture with its manually adjustable crop box. BeFunky is indeed an incredibly simple yet professional online tool.
Learn to crop your image with this simple guide.
Open the browser and go to the official page of the tool.
Click "Get Started" and under "Open" choose "Computer" to import photo.

Once uploaded, click "Crop" and manually adjust the aspect ratio that you need.
Finally, under "Save" select "Computer" to download your file.
iloveimg
iloveimg is an amazing online image cropping tool that can show you how to crop a photo easily. It can crop almost all the photo formats. With this web-service tool, you can directly set the width and height to the size that you need. Also, you can manually adjust it by adjusting the crop box. Then, you can share it directly on any social media platform.
Follow this simple guide with iloveimg.
Search the official page of iloveimg.
Click "Select Images" to get a picture.

Set the size that you need or manually adjust it.
Once finished, hit the "Crop Image" button and "Download cropped IMAGE".
Mobile Solutions
Apowersoft Background Eraser (Android & iOS)
Apowersoft Background Eraser is a well-known photo editor that will teach you how to crop image using your mobile phone. It cannot only remove and change the background of your photo, but also it can give you the aspect ratio that you need for your picture. Furthermore, this seamless photo editor offers ready-to-use photo aspect ratios.
Crop photo with the use of this amazing app called Apowersoft Background Eraser.
Open the app, tap the recognition that you need to upload photo.

The app will automatically remove the background giving you transparent result.
Next, you may add a new background and click the "Crop" icon to resize it.

Lastly, tap the "Save HD" button.
Image Crop
Image Crop is an Android app that will show you how to crop a picture. It enables you to crop pictures on your system without any qualification. It almost has everything that you need to achieve the right composition for your photo. Just use your finger to drag the crop box to the main subject of your photo.
Here is a simple guide that you may follow to crop your image.
Download and install the app from the Play Store.
Tap "Edit" > "Crop" to import photo from your phone library.
Manually adjust the crop box using your finger.
Tap the check mark icon and hit the "SAVE" button afterward.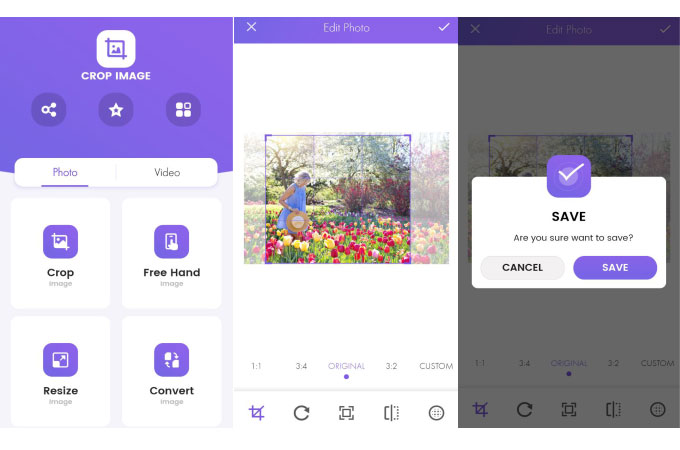 Pro-Knockout
See how to crop a photo with this iOS app called Pro-Knockout. Cropping your picture with this app can surely give you a satisfying result. It offers standard cropping and freehand cropping, that will let you crop the picture the way you want it to be.
Crop photo with the help of Pro-Knockout for-fee.
Go to the App Store to download and install the app.
Get the image by tapping "CutOut".
Manually crop photo by adjusting the crop box.
Once okay, hit "Done".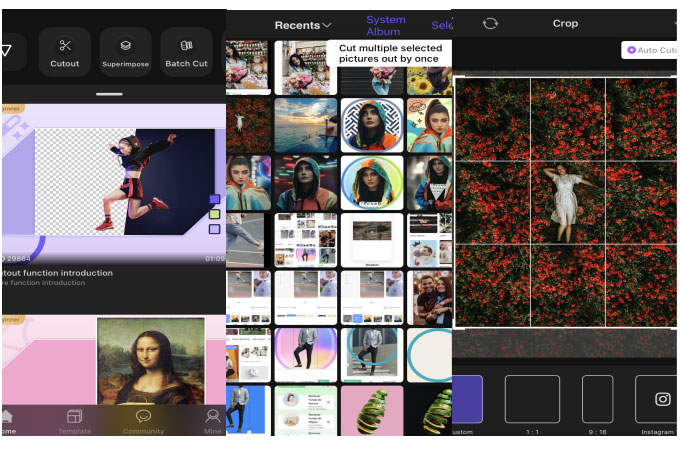 Conclusion
Cropping is a technique in photography that gives an emphasis on the subject and removes unwanted content from your photo. If you want to know how to crop images, you can rely on the different tools above. Among these tools, you can have PicWish for its simple interface and satisfying results.