Getting your own passport photo at home is something you've considered before the pandemic started and because of a constant change brought about by this. Meanwhile, it is important to follow all the photo requirements. Below, are the tools that will guide you to get a good-quality passport photo. The help of the useful and free passport photo cropping tool listed here makes you prepared to go once you are able to travel again.
Free Passport Photo Cropping Tool that You Must Have
PicWish (100% FREE)
PicWish is the number one and definitely free passport photo cropping tool that you can use. Besides saving you from subscribing, this site has a built-in passport photo and other sizes. In just a mere second, you'll get a good-quality passport photo.
Check out the steps below to learn how to use this free passport photo cropping tool
Go to its official site and click the "Upload Image" button to upload a photo.

Next, choose the "Passport photo (2 x 2 in)" option from the custom crop.

Finally, click the "Download" button to save it on your device.

To change background color, visit its homepage to change the color background.

You'll see then the background is removed and pick a color.
Pros:
Offers several crop sizes and formats (passport, square, portraits, landscape, etc.)

It comes with freeform option that enables users to crop your photo manually.
Lets you compress the file size without impacting the original quality.
Cons:
Add more features to make it more beneficial.
Passport Photo Generator
Another useful passport cropping tool free is called Passport Photo Generator. It can remove any background from the photo and put you on a neat/simple background. Furthermore, the steps to acquire the passport you need are easy as 1 2 3. Just visit its official site, upload a photo, and let this tool do its job.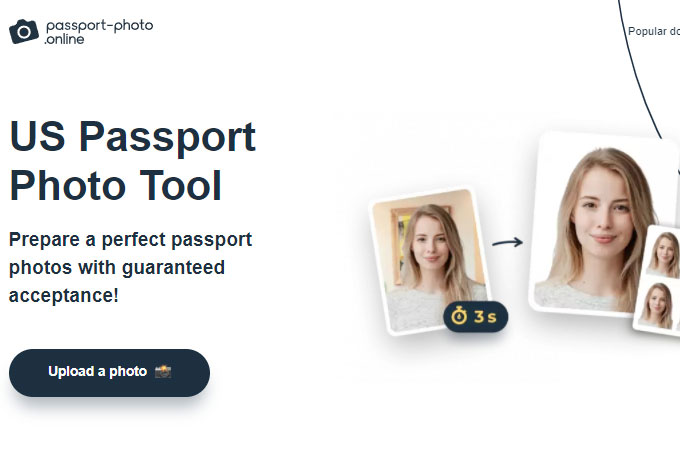 Pros:
Passport photo sizes are already available within the site.
Provides intuitive interface and ease of use editing tools.
Trusted with a lot of users.
Cons:
Pay when you are not satisfied with the result.
Persofoto
Searching for the right and free online passport photo cropper is now easy, especially there are many related topics published on any sharing platform. One of the tools often reviewed is known as Persofoto. Persofoto is an online photo editor that comes with several passport photos that can be used for ID cards, visas, driver's licenses, and health cards. You can have it in just simple steps. First, choose your desired format. Second, upload a photo, crop, and lastly download it.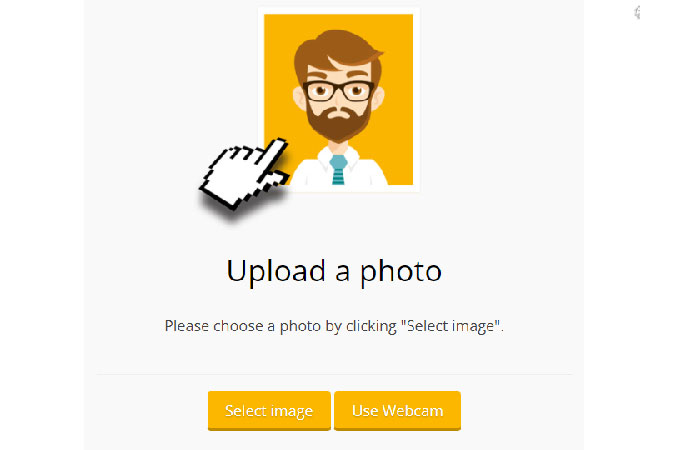 Pros:
A user-friendly website.
Provides a cropping tool.
It has a premium version.
Cons:
Ads always appear while using it.
Lack of editing features.
Make Passport
If you want a simple and free online passport photo cropper, then use Make Passport. You'll see when you visit the site, different passport photos provided. It provides a variety of paper sizes and AI algorithms. Add to that, you can change the country depending on what you need.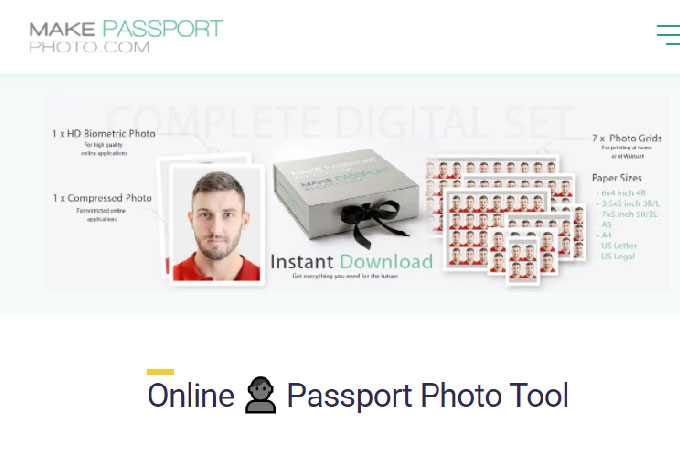 Pros:
It will automatically detect your face.
Over 150 countries provided.
Al feature is available.
Cons:
You have to pay when you need a premium version.
Online Passport Photo
Save yourself from any hassle in getting a passport photo with a passport photo cropping tool-free called Online Passport Photo. The good thing about this site is that the main interface comes with a simple guide perfect for beginners. Also, it comes with plenty of customized passport photo sizes/formats.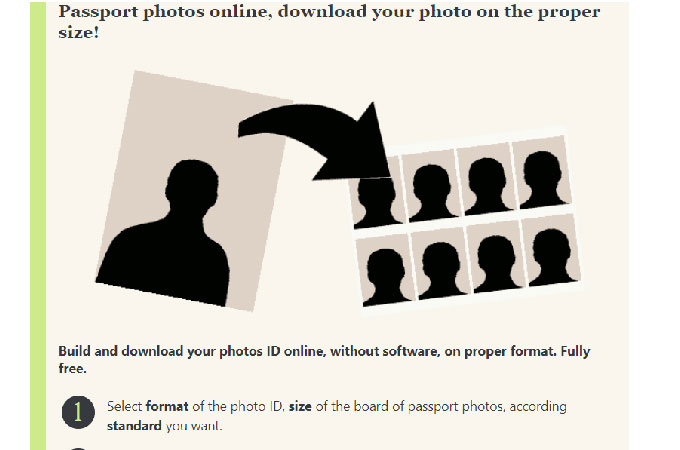 Pros:
Cutting tool is easy-to-use.
The interface is simple which is easy to understand.
Cons:
It has to be updated.
Limited editing features.
Conclusion
It is crucial to consider the situation nowadays, that is why you also have to consider using the tools mentioned in this article. However, picking the right and free passport photo cropping tool is essential. This way you'll be able to save your time and effort. Give us a comment and let us know if we miss one of your favorite tools.