PicWish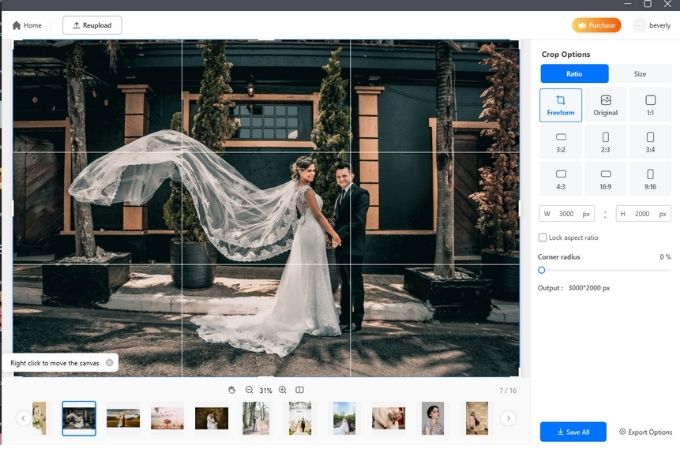 The first tool you can use to bulk resize image is PicWish. You can reduce the size and crop multiple images at once, thanks to this easy-to-use bulk image resizer. To save time, you can select the preset sizes and ratios to resize your image. As follows, you can set the ratio of your photo with these sizes: 1:1, 3:2, 2:3, 3:4, 4:3, 16:9, and 9:16. You can use this without complicating the process of inputting any data.
Download
Key features:
Size up your photos for online shops such as eBay, Shopify, Vinted, and Depop
Make a Passport photo (US, UK, HK, and Japan Passport).
Use it as an ID photo editor for your VISA and Driver's license.
Adjust corner radius for softer appearance.
Light Image Resizer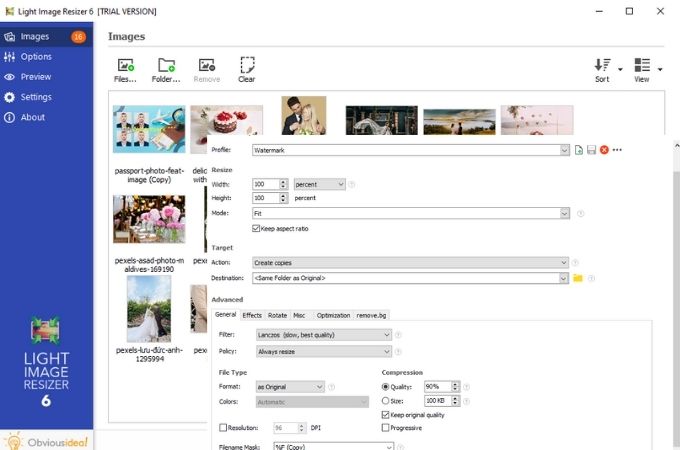 Using Light Image Resizer, you can resize multiple images quickly and easily. Using this bulk image resizer, you can adjust the sizes to your liking in a matter of seconds. You can manually input your desired width, height, and units (pixels, percent, inches, centimeters) during uploading. As an alternative, you can also use an automatic image size calculation to ensure that the width and height are in proportion.
Key features:
Easier uploading of images with its Drag and Drop function
Upload folders instead of selecting the image one by one
Utilize its advanced settings to set its format, quality, resolution, file name by default for future use.
Fotosizer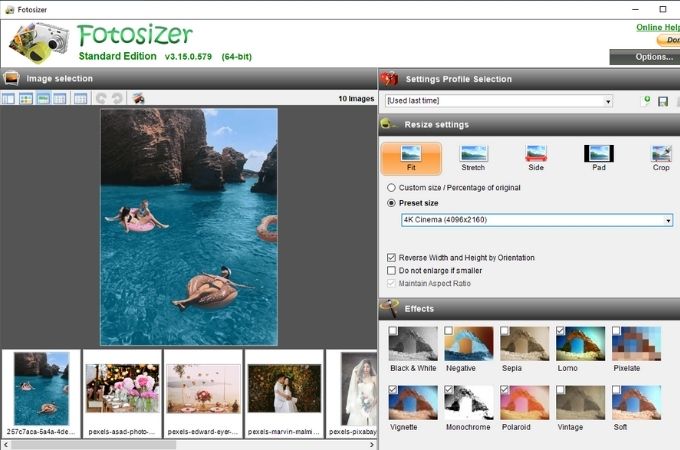 Another software to install on your PC is Fotosizer. From the name itself, clearly, this tool is meant to resize photos. It allows bulk resizing of images and uses drag-and-drop uploading of images for faster processing. It lets users change the quality of photos and customize their resolution to be print-friendly.
Key features:
Bulk resize photos to fit on your Smart TV, iPhones, Android phones and iPad.
Reversal of width and height orientation.
Photoscape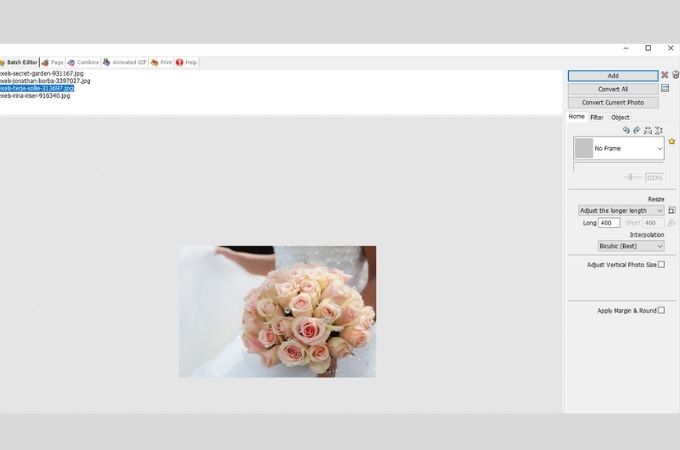 Among the best photo editors, Photoscape is capable of bulk resizing images at the same time. Its Batch Editor allows you to resize multiple images at once according to the fit you need. Depending on your preference, you can make the length and width shorter or longer. To change the orientation of your images, you can also flip and rotate them in batches.
Key features:
Image quality options can be applied to all of the resized images.
Preview window to see the changes on-the-spot.
IrfanView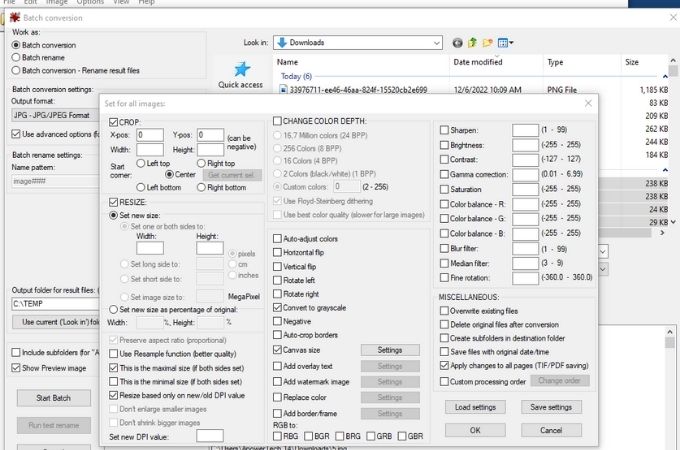 The Irfanview software lets you control and set the quality and size of your images. Additionally, this can also be used as a bulk image resizer to process many images simultaneously. You can manually input the size you want in pixels, centimeters, inches, and even percentages. In addition, you can preserve the aspect ratio proportionally as well.
Key Features:
Edit resized images by adjusting their colors.
Set minimal and maximal sizes as default.
Conclusion
This article has explained how you can bulk resize photos simultaneously without having to adjust them individually. In contrast, if you want a more convenient method, you can use PicWish since this app doesn't require you to input too much data to resize your images. Share your favorite tool below!