Convert Photo to Passport Size Free & Paid
General Requirements for a Passport Photo
Here are the basic passport photo requirements that are applicable in almost all countries around the world. With the appropriate photo requirements provided below, you may submit your passport documents without being denied or rejected. Know the requirements from the right background to the right photo size or convert picture to passport size easily with the tools provided in the next part of the article.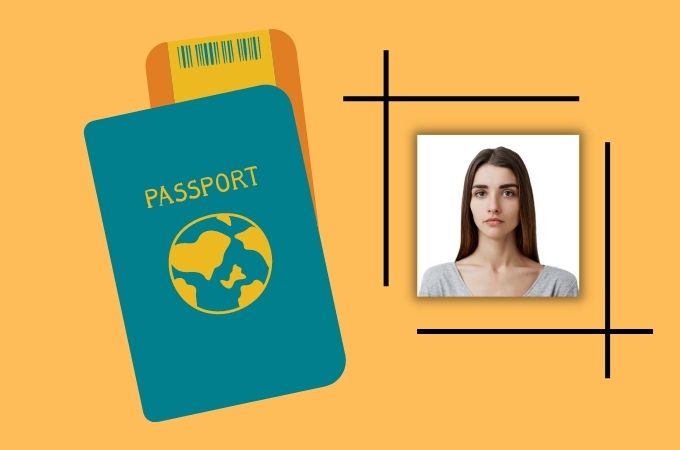 Use a colored photo, taken in the last 6 months.
Be sure that your face is clear without the use of any kind of filters.
Take off any accessories that you wear such as eyeglasses, earrings, necklaces, etc.
Choose to have a white color background. (white or off-white)
Follow the passport photo size that your country requires. (2 x 2 inches = 51 x 51 mm)
Importance of Having the Right Passport Photo Size
There are a lot of instances where applied passport applications are being rejected. The simple reason is either having the wrong photo passport size. Convert photo to passport size manually or automatically with the best passport photo size editors that you can find online.
Actually, there are different reasons why a lot of passport documents are being denied around the world. Meeting the requirements, especially the correct photo size plays a significant part in the assessment process of your passport documents.
How to Resize Photo to Fit a Passport Size Online – PicWish
Crop your photo to an exact passport photo size that you need with this fascinating photo online editor called PicWish. Instantly convert photo to passport size free by using the tools' pre-set ratios, it will make your composition fit in without losing its original quality.
Rely on these easy steps to resize your photo to passport photo size.
Visit the official page o PicWish crop image online.
From there, click "Upload Image" to upload your photo from your PC library.

Once uploaded, under "Crop" click the drop-down option and choose "Passport Photo (2 x 2 in)". Hit "Apply" afterward.

Once done, click the "Download" button to save your work.
Other Competent Passport Size Editor Online
JPG to PNG Converter
This online tool is not only for converting the file format. but also used to convert picture to passport size. JPG to PNG Converter photo resizer will just let you upload the photo and do the work directly showing you the processed results. However, the downside of this online resizer is that you don't have the freedom to include the content that you just want for your passport photo.
See the simple steps below to transport your picture to a passport of the right size.
Go to the official site of the online tool resizer.
From its interface, click the "Choose File" button to import your photo file.

Before clicking the "Resize Image" button, set the passport image size that you need.
Lastly, save your passport photo by clicking "Download Image".
Persofoto
Convert photo to passport size with this well-organized passport photo size editor. This passport size generator will give you a guideline for you to have a near to perfection passport photo with the correct size and background. However this web service is not for free, you need to purchase your edited passport photo for you to use it.
Follow this guide to resize your passport photo with Persofoto.
Open your browser and go to the Persofoto official page.
Click "Select Image" to upload the photo that you need to convert.

Adjust manually the subject on the given pattern. Hit the "Next" button after editing.

Finally, just hit the "Complete" button.
Conclusion
Convert picture to passport size is never been easy with the amazing photo passport resizer online tools listed above. If you want to fully transform your photo other than resizing it, you may also remove and change background color for passport photo, PicWish is the most suitable one for you. But if you just want to resize it directly you may have the Persofoto and JPG to PNG Converter tools.
| Features | PicWish | JPG to PNG Converter | Persofoto |
| --- | --- | --- | --- |
| Automatically resize photo | | | |
| Offers pre-set passport photo sizes | | | |
| Remove/change background | | | |
| Save edited photo to its original quality | | | |