Change Background Color for Passport Photo
Background Color Requirements in Different Country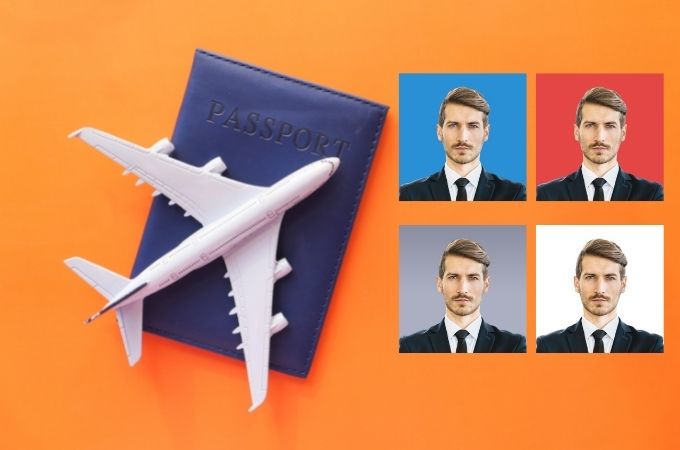 White or Light Grey Background
USA, Australia, Argentina, Armenia, Azerbaijan, Albania, Afghanistan, Belgium, Brazil, Cambodia, Canada, China, Denmark, Estonia, Finland, France, Germany, Greece, Hungary, Hong Kong, India, Mexico, Vietnam
Blue Background
Qatar, Philippines, Malaysia, Kuwait, Oman, Palestine, Sri Lanka
Red Background
Indonesia
Replace Passport Photo Background for FREE (Online)
While every country has its own requirements for the photo background that will be used in their passport photo, this 100% FREE web service tool called PicWish will let you change background color of passport size photo. This ID photo creator will not only give you the proper passport size for your country but also offers you different plain background colors that will meet the specification of your passport photo background. Another thing, PicWish will surely protect your privacy by deleting your photos within 24 hours and not being posted anywhere.
Here are the simple steps for you to have an awesome passport photo.
Go to the official site of the ID photo creator of PicWish.
Click "Start Now" > "Upload Image" and get the passport photo on your computer library.

The online tool will present a transparent result of your photo. Click "Background" afterward to learn how to change background color for passport photo.

From there, under "Change Background" choose "Colors" to have the plain background that you need. (You may also edit the file size by clicking "Edit More".)
Once done, hit the "Download" button.
Mobile App Solution – Apowersoft Background Eraser
This versatile mobile app called Apowersoft Background Eraser will make your life easier by adding a plain background color to your passport photo. This app uses AI technology, to automatically remove the unwanted background giving you a transparent result. Then, you can change background color for passport photo from the ready-to-use plain background colors. Besides, the app offers different passport photo sizes from different countries. So it will be easy for you to resize it.
Follow this simple guide to change your passport photo background instantly using your phone.
Open the app, and choose the "ID Photo" option.

Tap the "Change background color" and upload the passport photo that you need to edit.

After that, select the plain background that your country requires. (You may also beautify your passport photo by adjusting the skin tone and smoothness of it.)
Once done, download it by tapping "Save".
Conclusion
If you want to learn how to change background color for passport photo, you are reading the right article. With this useful guide, you can add a plain color background to your passport photo. We recommend PicWish since it's free. But if your prefer do it on your phone, Apowersoft Background Eraser can make it easy. You don't need to ask for help from any professionals. Just with these tools, you can successfully do your task.