How to Unblur an Image on a Website with 5 Helpful Methods
PicWish – 100% FREE
Fixing a blurred picture to make it clear is not a difficult process, especially if you have this powerful and free online tool called PicWish. In a mere instant, it sharpens your blur picture and you'll get a crystal clear photo. Besides, this website offers user-friendly editing tools and Al features suitable for people who are not into photo editing. To learn how to unblur a picture on a website with the simple steps listed below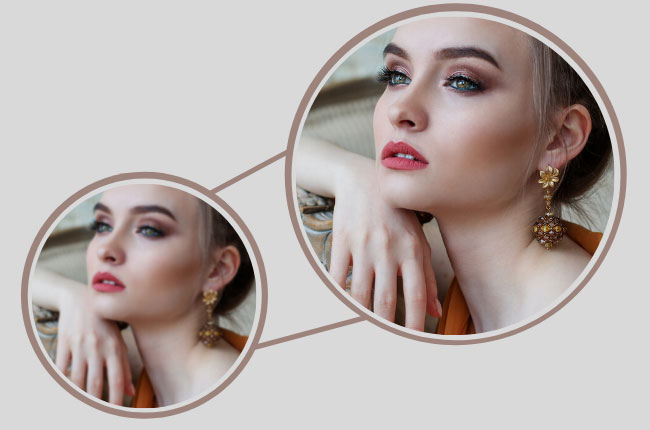 Go to this site "https://picwish.com/photo-enhancer" and click the "Upload Image" button to upload your photo.

Then wait for your picture to get fixed.
If you are already satisfied, click the "Download" button to save it on your device.
Vance Al
To improve the quality and fix out-of-focus photos, rely on this another practical and helpful tool popularly known as Vance Al. It will automatically deblur pictures, which beginners can use with ease. Plus, this site comes with Al sharpen algorithms for super-sharp results, as well as to sharpen the image edges and details. Below, you will know to unblur images on the website.
Visit its official website and hit the "Upload Image" > "Click to upload" options to upload your photo.
Once you upload it successfully, click the "Unblur" mode and the "Start to process" button to get the result.

Finally, click the "Download Image" button to save it.
Fotor
You can possibly enhance and unblur photos with the use of Fotor. This is an online platform that enhances colors, reduces blur, increases sharpness, highlights focus, and more. Furthermore, this online photo editor is built with tons of useful editing tools that will help you achieve stunning photos. However, you have to upgrade or pay before you can use other editing tools. Check out the steps below for you to learn how to unblur an image on a website.
From your favorite browser, go to its official website and click the "Enhance Photos Now" button.
Next, click the "Open Image" button to upload your blur picture.
Then tap the "1-Tap Enhance" button to fix your blurry picture automatically.

If you are done, click the "Download" button from the upper right interface.
Befunky
If you are searching for an advanced online photo editor to enable users to unblur images on a website, you may choose Befunky. As you visit the website you would literally say that it is built with professional editing tools. But you have to familiarize yourself with its tools before you can get better results for fixing blurry pictures. Here's how you can unblur images on the website.
After you upload your photo, click the "Edit" menu and choose the "Sharpen" tool.
Then adjust the amount using the sliding scale. Click "Apply" tab if you're satisfied.

When you're satisfied, save it to your location of choice.
Pixelied
Fix your blurry picture to achieve a crystal clear with the help of this powerful and helpful online tool called Pixelied. This site helps you sharpen and improve the quality of your image without spending too much time. It allows you to adjust the brightness, contrast, saturation, emboss, and more to achieve a clearer photo. In order to learn how to unblur an image on a website – Pixelied, refer to the steps below.
Click the "Upload Your Image" button to import your photo.
After uploading, you adjust the effects and filter to fix unblur image.

Finally, click the "Download" button to save it.
Conclusion
That's how easy and simple to fix something that ruins the entire photo like a blurry effect. Of course, with the help of useful tools mentioned in this post. If you really want to make your blurry picture clear without spending money and a lot of time, PicWish is the most recommended online photo editor. But if you have a budget and would want to explore the tools that come with advanced tools, you can use the other tools in this article.