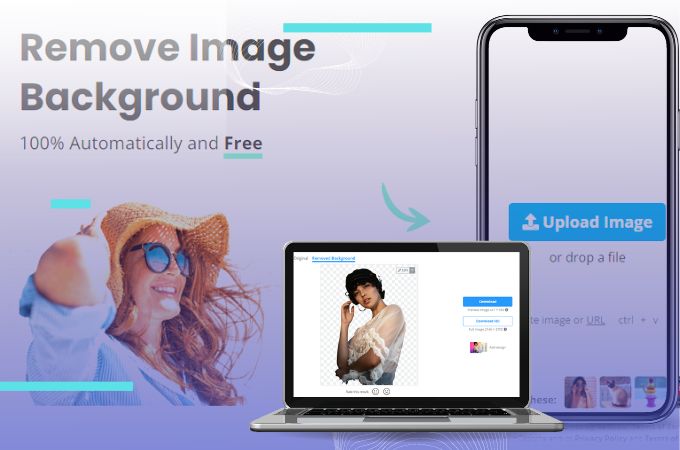 There are lots of web photo background services that can be easily accessed, and Remove.bg is one of these background editors that can effectively create wonderful images.
Divided into two groups are online editors that will give you a hand in removing and editing your photo background that can produce high-quality results.
Remove bg Alternatives (Online Tools)
Highly Recommended Online Tools Similar to Remove.bg
PicWish
PicWish is a fully automatic online tool that gives a 100% FREE service. It offers a practical method to remove photo background online with the help of its AI technology that can handle complex backgrounds. It takes no more than 3 seconds to separate the foreground from its background. Using this online tool you may also replace a new background from its collections of creative templates. Other than that, you may use your own background by uploading it directly on the tool. PicWish will be one of the best alternatives to remove bg that you may have.
The tool offers lots of services not only photo background editing but also other free tools such as photo retouch, face enhancement, photo enhancer, image enlarger, image compressor, and image cropper. All these services are free to use. PicWish will assure you that it will give you quality results in just a snap of your fingers.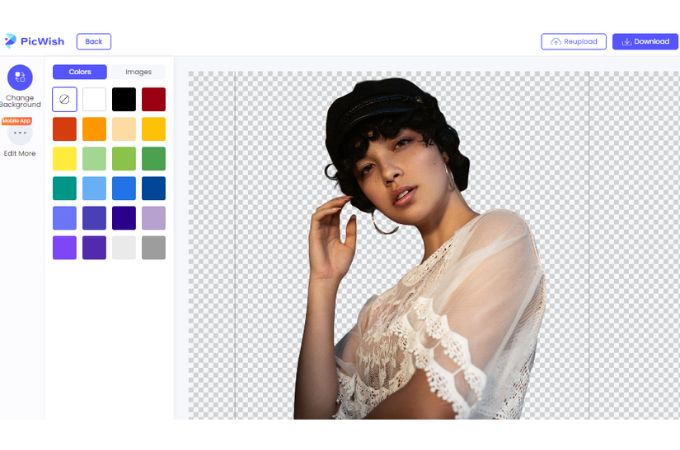 Price: FREE
Note: If you are not into online service, PicWish has its mobile version on both Android and iOS. This one is intended for e-commerce for the best presentation of your product photography.
Slazzer
Another highly recommended Remove.bg alternative is Slazzer. This web service tool can instantly detect the subject from any images and will present you with a clear cutout. Alongside its AI technology, Slazzer is capable of handling complex edges such as hair and fur in just a few seconds.
Boost your creativity on your photo by adding a new background by setting its color palette and ready-to-use templates. You may also upload the background that you like by getting it on your PC library. More than that, Slazzer will also let you control the background retouching process using its eraser tool for better results.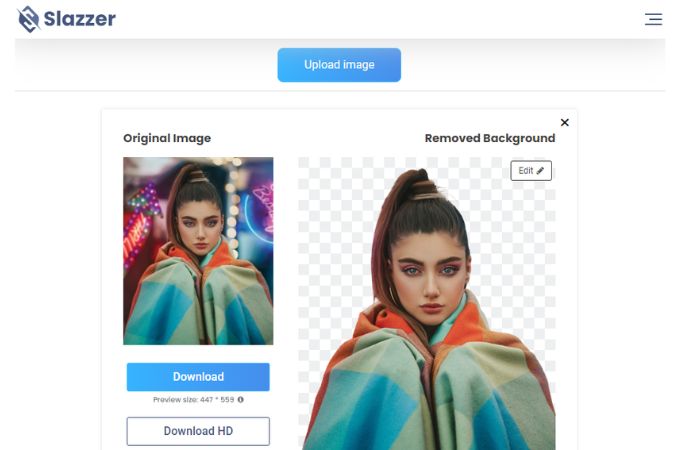 Price: The subscription plan starts at $0.12 per image
These two remove bg alternatives are the most approved ones. Between these two online tools, PicWish can provide a seamless ability in photo background editing. It offers a 100% FREE service that everyone can access.
Other Online Alternatives
Here are the other options that you may have in case you encounter problems with the above tools.
Remove.ai
Remove.ai offers outstanding photo background editing services for all the beginners out there. You can have a transparent background instantly with the help of its AI that automatically detect subjects and clear out the unwanted background. Explore your creativity by using the tool's color palette or upload your own unique backdrop. Remove.ai is indeed one of the best alternatives to remove bg.
This image background editor also offers advantageous features, you may change the position of your images and adjust the opacity, brightness, contract, noise, blur, and more.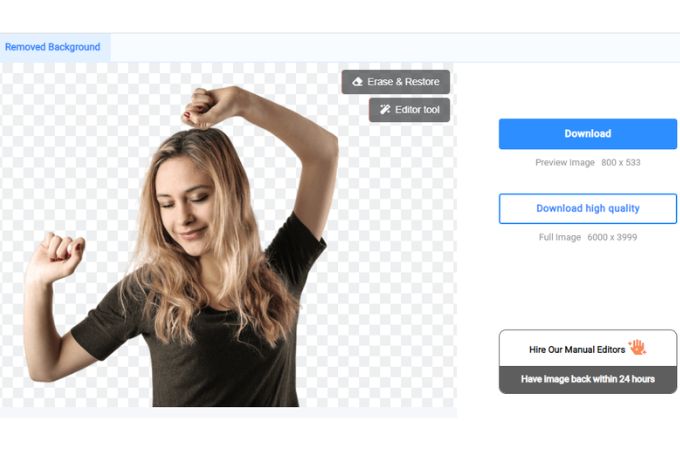 Price: Subscription offers 40 images per month for only $5.99 or $0.15 per image
PhotoScissors
PhotoScissors works online right from your favorite web browser. It takes no more than 5 seconds to have a transparent result. You don't need to have professional skills in photo editing, with just a click the tool will work automatically. This another remove.bg alternatives can handles complex semi-transparent objects like hair. Giving you a precise result, PhotoScissors will save your day.
This online service also lets you set a new background to any plain color that you want. However, this tool doesn't offer ready-to-use templates so you better have your own background that you may import into the tool itself. Also, PhotoScissors supports almost all the graphic formats such as PNG and JPG.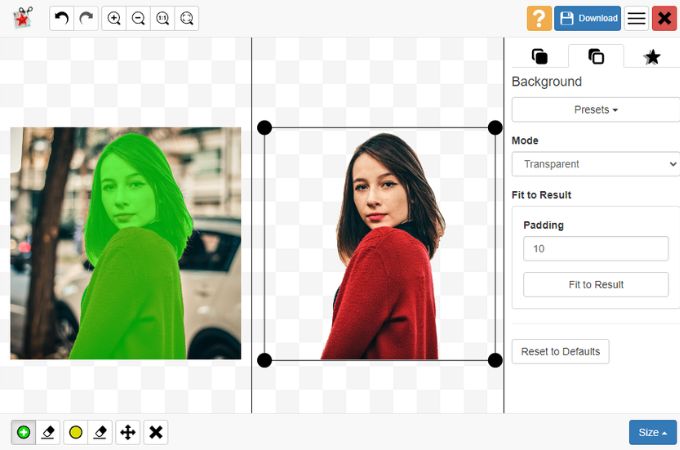 Price: Purchase is based on the subscription plan that you will choose. The lowest offer 10 credits/image for $4.99
Conclusion
Here are the Remove bg alternatives that you may try using. Divided into two groups, the first part are PicWish and Slazzer which are the most suggested substitute to Remove.bg. They have a simple interface yet can give wonderful results. While the second part is the other options that nearly have the same features to Remove.bg, however, Remove.ai and PhotoScissors are not consistent in giving a high-quality result.