Best Apps You Must Have to Remove Background Automatically
PicWish – 100% FREE
With PicWish, the process to get rid of the background from photos is quite easier, even newbies can accomplish it easily. This clever app is perfect for Android and iOS users who prefer using a simple yet effective photo background remover. Another worth mentioning about this app is that a batch mode feature is available that lets you import up to 30 images and process them at once. So if you are searching for the best automatic background remover app, then consider this done as the ideal app is now with you. To guide you on how to remove background automatically with PicWish, then follow the steps given below.
Install the app by visiting your App Store or Play Store on your device, and then open it to get started.
Tap the "Photos" or "Batch Edit" options to import the photo/s you want to edit.
After you select a file, wait for this app to remove the background instantly.
If you are satisfied with the result, hit the download icon to save it.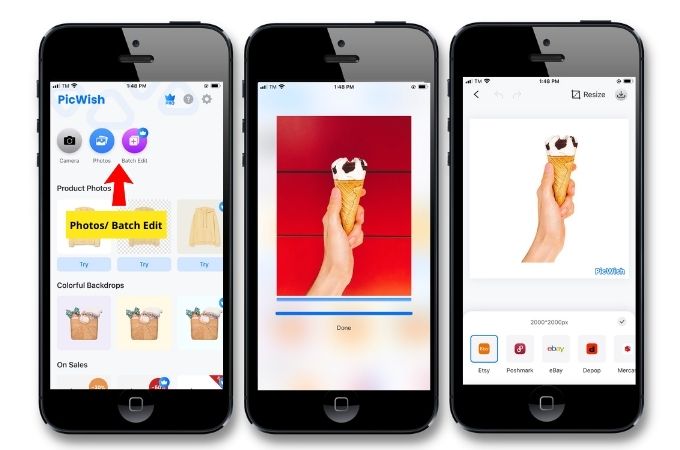 Canva
Many people consider Canva as the best alternative to Photoshop as it comes with tons of useful photo editing tools. With Canva Pro, you'll be able to remove the background automatically. You have to pay for subscription plans and start to process your photo without any limitations. If you have the Pro account, you may now follow the steps listed below to get started.
Open the app, tap the purple "+" icon on your screen, and select Photos.
Next, press the "Effects" button on the editor toolbar.
When the "Effects" menu appears, tap the Background Remover effect option.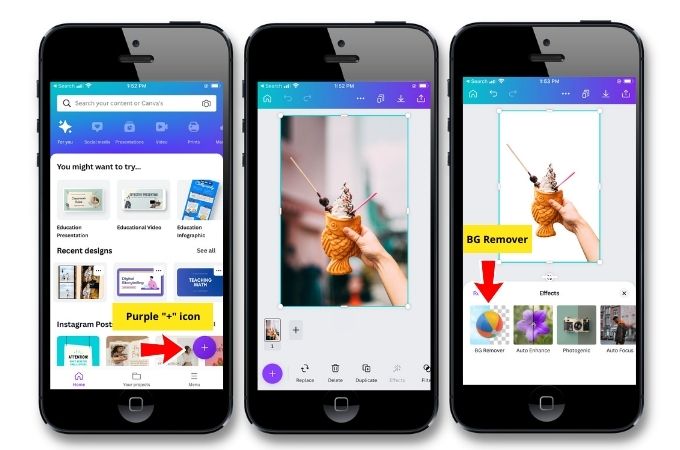 PhotoRoom
Photo Room is another impressive auto background remover app that you can use with ease. Aside from removing background, this app can be used for designing and optimizing cutout photos to get great visual content. If you have a startup business, Photo Room should be one of your top choices. However, just like any other related app, paying to get a PRO account is important. Thus, you'll be able to remove background in batch, remove logo, get high quality, apply 1000+ templates, and more. To start a free trial, check out the steps below to learn how to use this automatic photo background remover app.
If you have successfully installed the app, open it and tap the "+ Start from Photo" to select a photo.
Then you'll see your background has been removed instantly.
Next, choose the transparent option on the upper right of your screen.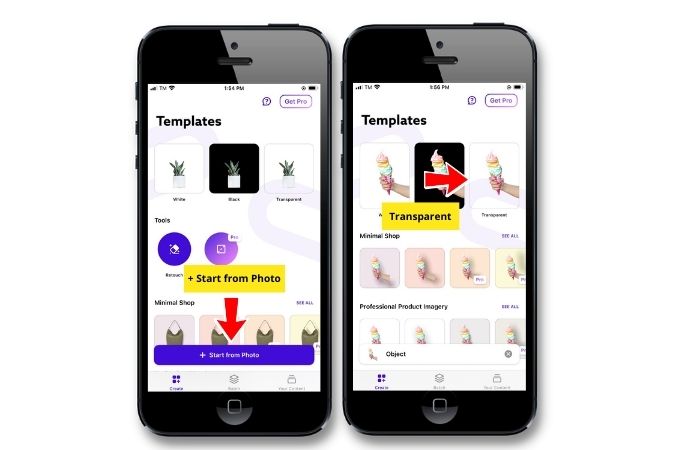 Pixelcut
People would love PixelCut as it covers advanced editing tools that will accurately erase the background, even for complex backgrounds. It also allows users to remove backgrounds in batches and edit them to create professional look photos. In business, this app is well-recommended. To guide you, the process to remove background automatically is listed below.
Press the "Start with a photo" tab to choose a photo/s you want to edit.
Then hit the "Slide to remove background' option and you'll get a transparent background instantly.
Finally, hit the import icon to save it.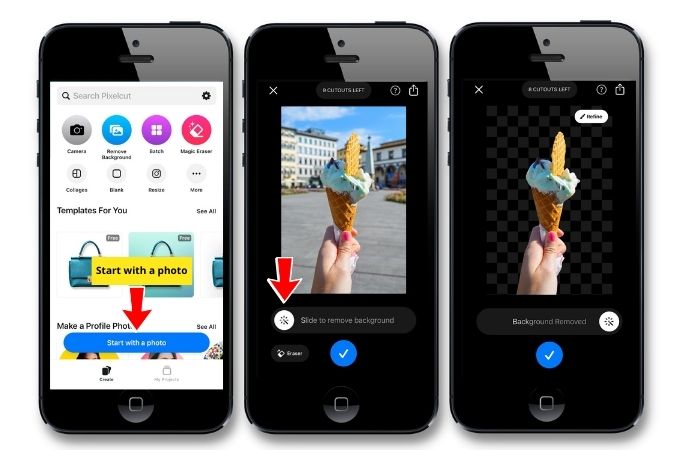 Conclusion
Try some of these best apps if you want to remove background automatically. For this sort of job, the best app would be PicWish as it makes the task easier. Plus, it allows users to use it without spending too much money. With PicWish and other apps enumerated in this post, you can get an accurate cutout that can be beneficial specifically for online sellers.