Make Yearbook Photo Background
What is a yearbook?
A yearbook is a publication, usually created by a school or college, that documents and commemorates the events, achievements, and memories of a specific academic year. It typically includes photographs of students, faculty, and staff, as well as articles, quotes, and other content that reflect the experiences and milestones of the school community throughout the year. Yearbooks are often cherished keepsakes that offer a nostalgic glimpse into the past and serve as a way to preserve memories for future generations. Check more about this article to know how to make a good yearbook photo background for your photo.
How to make yearbook background?
Create a visually appealing and cohesive yearbook background by following the detailed steps, the best tool, and the best tips listed below.
3 Websites to Find Good Background
Freepik
The first website is Freepik. This is a reliable platform that provides a wide range of high-quality images, illustrations, and vectors that would work well as yearbook backgrounds. Its extensive library offers diverse options to cater to different school themes and styles. With its user-friendly interface, Freepik makes it easy to find and customize eye-catching yearbook backgrounds for a polished and visually appealing final product.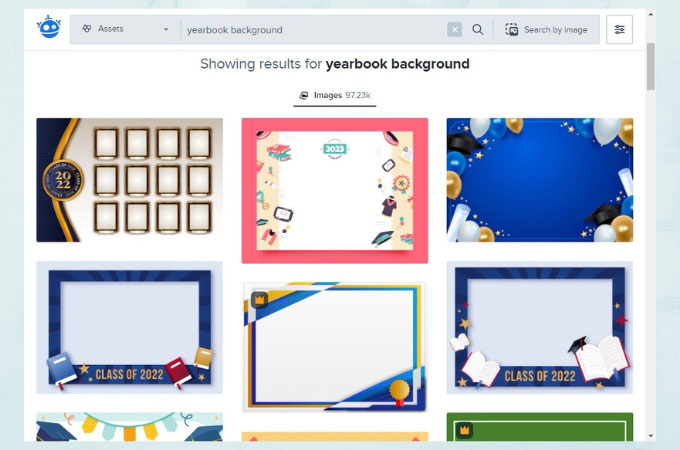 Canva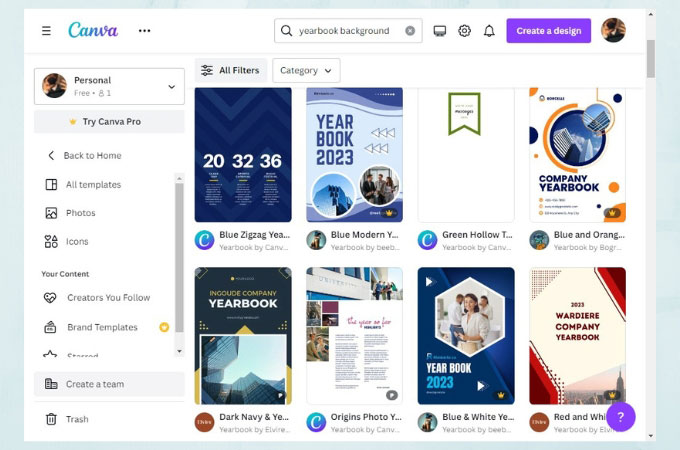 Another website that you can check on is Canva. This is a popular and user-friendly online design platform that provides a wide selection of customizable yearbook photo template and backgrounds. With its extensive library of graphics and intuitive interface, users can easily create unique and visually appealing yearbook backgrounds that align with their school's theme and style. Whether you have design experience or not, Canva makes it simple to create professional-looking yearbook backgrounds.
Unsplash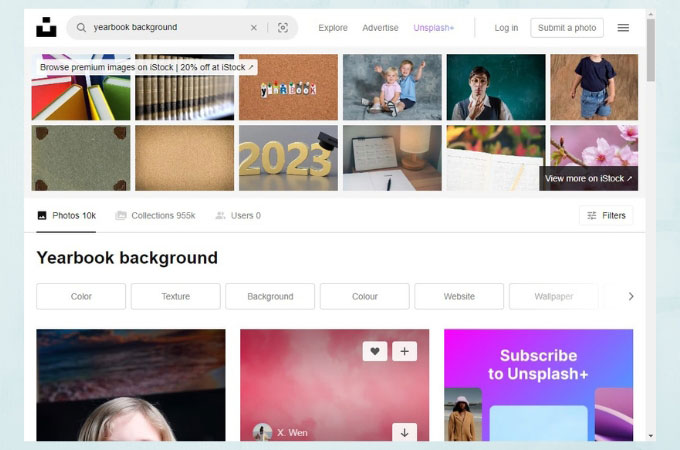 Unsplash is a fantastic resource for finding stunning and high-resolution photographs that can serve as excellent yearbook backgrounds. With a vast collection of royalty-free images from talented photographers, Unsplash offers a diverse range of options to suit any school's aesthetic and theme. The high-quality and visually appealing nature of Unsplash's photographs can elevate the overall design and make the yearbook truly stand out.
Top Yearbook Photo Background Maker
PicWish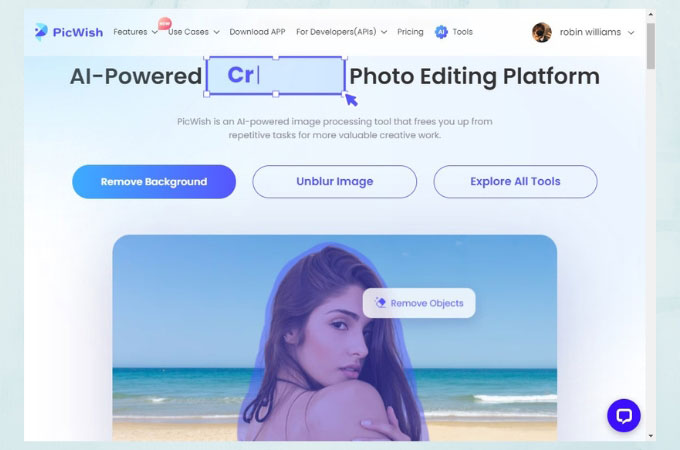 When it comes to creating captivating yearbook photo background, PicWish emerges as an exceptional tool that can transform your creative vision into reality. This innovative online platform provides a diverse set of features and functionalities, enabling the design of stunning yearbook backgrounds. With seamless integration into the yearbook layout, PicWish ensures a visually captivating and professional end product. By harnessing the power of this remarkable tool, students and educators can remove background in HD and elevate the visual appeal of their yearbooks, leaving a lasting impression that beautifully captures cherished memories and unforgettable experiences.
To use PicWish, just follow the steps listed below.
Get the app by clicking the download button below.
Log in to your account then open the app and choose Remove BG.

Upload your picture and hit Start.

Click the Background Tab and go to Custom to choose your background.

Adjust your image to your desired position then click Save all once done.
Tips for Making Great Yearbook Photo
Choose high-quality backgrounds
Look for websites that offer high-resolution and professionally designed backgrounds for yearbook photos.
Match the theme
Select backgrounds that align with the theme or concept of the yearbook to create a cohesive look.
Consider the subject
Ensure the background complements and enhances the subject's features and clothing.
Color coordination
Opt for backgrounds with colors that harmonize with the subject's outfit and skin tone.
Keep it simple
Avoid backgrounds that are too busy or distracting, as they can take away from the focus on the subject.
Conclusion
The art of creating a yearbook photo background is an opportunity to unleash your creativity, experiment with layouts, and design a backdrop that perfectly complements the yearbook's theme. Whether aiming for elegance, vibrancy, or any other style that aligns with your vision, this article provided method and tips to empower you in achieving the desired look with ease. So, let your imagination soar and embark on the design process with confidence using this amazing yearbook photo maker.