How to Change Background Color Instagram Story
Reasons why you should Change Background Color on Instagram Story
Since Instagram stories only last for 24 hours, it is hard to make viewers stay or check your story with a one tone background color. By using different colors, your story will be unique and turn into an eye-catching post. With this, it surely catches the attention of viewers and might swipe back to check your Instagram story.
Another good reason is to show your creativity to your followers. With this, your friends will be shocked with your artistic skills through aesthetic Instagram story background color. Furthermore, it will make your story unique compared to others that use a monotonous default backdrop.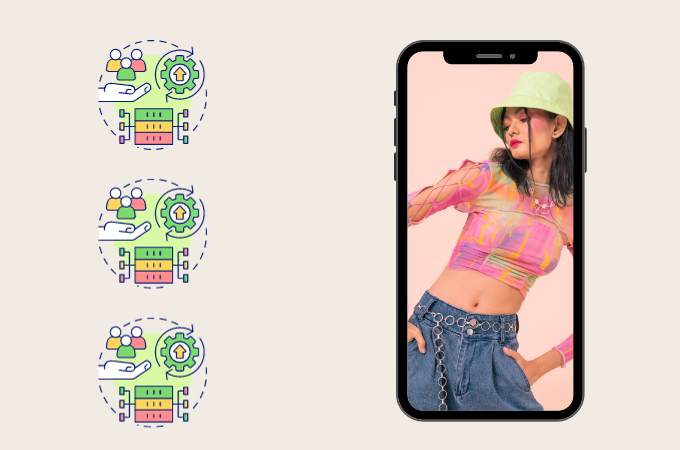 Use a Solid Color
The first method that we will introduce is to change the scene to a solid color. A solid color setting helps create visual clarity by reducing distractions. With this, it will make the main subject or selfie stand out more. This will more likely draw attention to your followers. Follow the steps to learn more:
Open Instagram and go to its Story feature.
Tap the three dots icon to select Draw and press the screen to change the background to color.
Hit the screen for a few times and choose the color you prefer.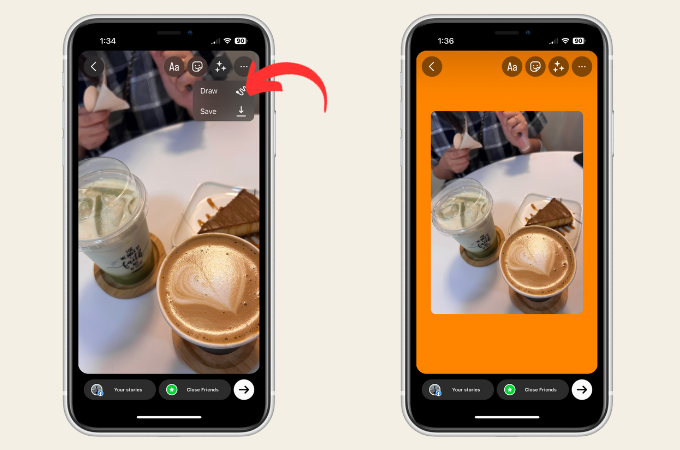 Use a Gradient Color
If you want to spice up and put an extra vibe to your story, try using a gradient color as your backdrop. A gradient color adds depth and visual interest to your design. Sometimes, it is better than a solid color to add a sense of movement and dimension which usually a solid color lacks. Read the guide to know how to do it.
Go back to your Instagram story and select Aa to access the create option.
Tap the circle and filter at the bottom-right corner to choose the gradient color.
Now, you can add texts or stickers and post it.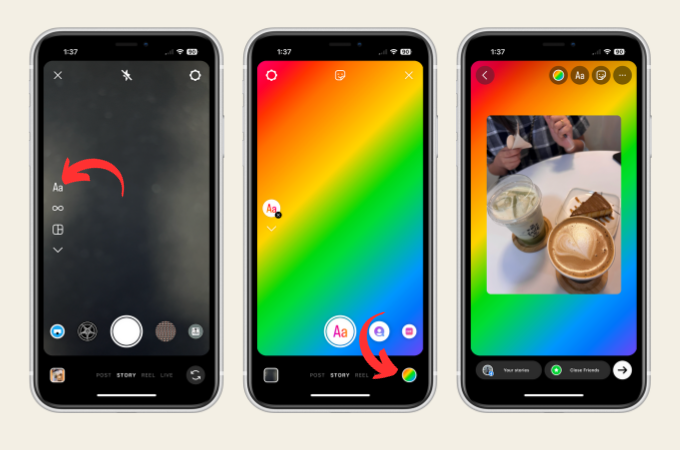 Customize the Instagram Story Background
Using your own photo adds a more personal touch to your Instagram story. This is perfect for brand promotion, personal use, and others. Just keep in mind that the picture must the size requirement for an optimal effect. The Instagram photo size requirement for a story is 1080 x 1080 pixels. Try this steps to Instagram story change background color without covering video.
Access Instagram story and upload the picture you want to be the background.
Next, tap the stickers icon and add another photo and place it on top of the backdrop.
Edit the image and apply filters if you want then post it on your Story.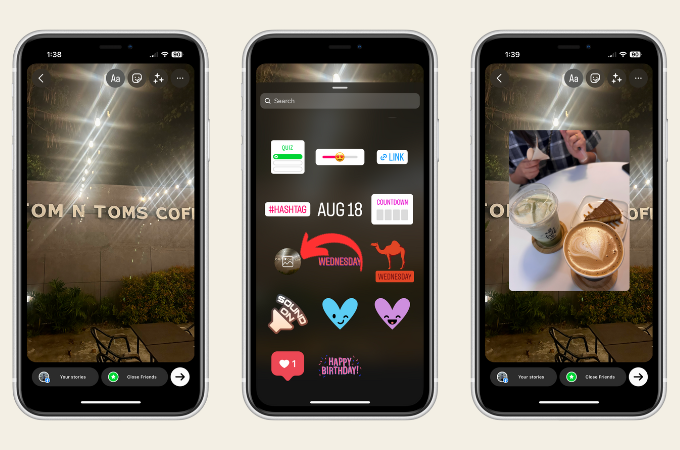 Use Instagram Drawing Tool
This method is perfect for Instagram users who are more inclined to arts. Instagram has a drawing tool that can unleash the creativity of its users. Additionally, you can choose different colors for the artwork you want to create. Interested? Check the steps below to know more.
Open Instagram story and create a new one.
Tap the three dots and select the draw icon. Press the screen for a few seconds to change it to a color.
Next, use the pen tool and start drawing. Hit Done to save it.
Finally, edit your story or apply any filters and post it.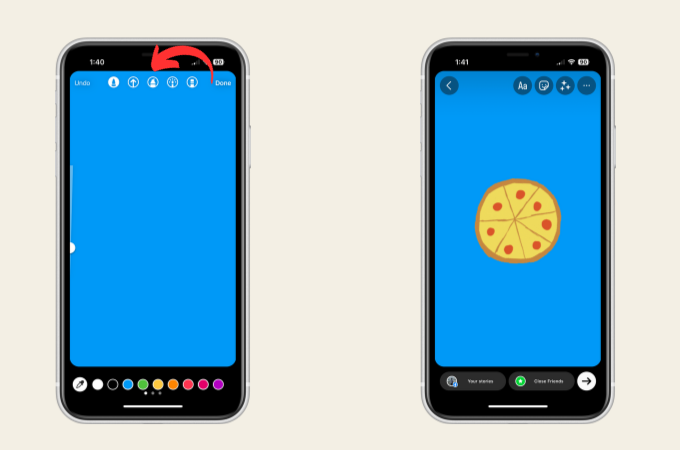 Best Way to Change Instagram Background Color Story
At this time, I am confident that you're already an expert to use Instagram tools to change the background to a color. But did you know that there is a more efficient way to do it? Let me introduce PicWish, an all-in-one free online photo editing tool that can remove and customize the image backdrop in seconds. It has a background remover to make a photo transparent then change it. With this, you can use a solid color or even a customized photo as your background.
Learn how to use PicWish to change Instagram Story background color.
Using your web browser, visit the background remover tool of PicWish.
Upload the photo and wait for a few seconds to process it.

Next, click the edit button and change the background to a color or a customized image.

Then, click the save button to download the picture.

Finally, use the picture and post it as your Instagram Story.
Conclusion
Enhancing your Instagram Story by changing the background color is an effective way to captivate your audience. With various methods at your disposal, you can make your stories stand out and leave a lasting impression on your followers. For those seeking an efficient method, tools like PicWish can make of changing your Instagram Story background quicker. So, start experimenting and let your creativity shine through your stories.