Best AI Background Generators
Tips for Generating a Perfect Background
What is a background generator? It refers to a tool that can produce background images and designs. We all know that eye-catching designs takes a lot of effort and time to create. First, you need to remove the original background of the photo before you can edit it properly. It even requires good editing skills to make sure it blends right with the product. Luckily, these generators allows you to create backgrounds. They can automatically remove the background of an image precisely and apply a new one. Additionally, using a background generator is way cheaper than paying for stock backgrounds, shooting fees or expensive studio time.
Background generators are handy for individuals and businesses looking to quickly create visually appealing backgrounds. They can save time and effort compared to creating backgrounds from scratch using graphic design software. Moreover, they are more cost-effective compared to other software. Lastly, even beginners or people who have limited editing skills now have the chance to create stunning images with just a few steps.
Here are some tips for your subject photo before uploading it to the best AI background generator:
Optimal photo size: Smaller or heavily compressed images may result in lower quality outputs.
Well-lit product images: Lighting plays a crucial role. Ensure that the product is well-illuminated and showcased in the best possible manner.
Ensure full visibility of the product: For optimal results, ensure that the entire product is visible in the photo. If any parts are obscured or cut off, the output may not meet your desired standards.
PicWish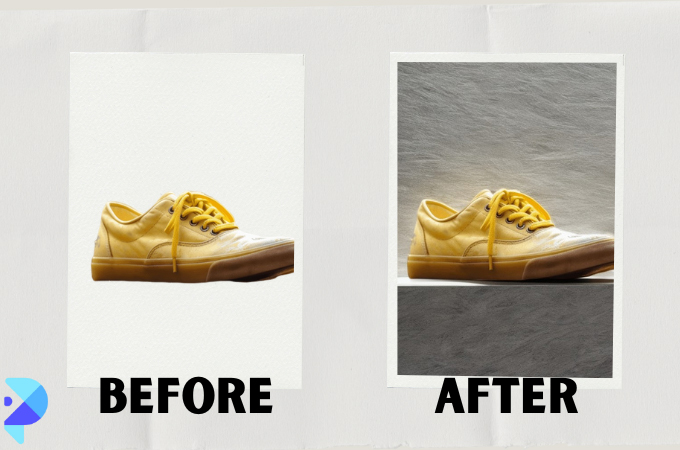 Price: Provides 55 credits for free. Starts at $0.008 per credit (Promotion ongoing)
Backgrounds Generated per Category: 2 backgrounds
If you want a full AI generated image, PicWish has a background remover and now an AI background generator. Boosted by an advanced AI technology, it ensures to produce a natural background for your subject image with natural lighting and shadows. So far, you can choose a background from 14 different scenes available. Furthermore, it can adapt to any product or subject photo to make sure the final image will look natural as possible.
Pros:
Best for product photos
Provides 55 free credits for first use
Adds shadows and lighting naturally
Fast-processing speed that usually only takes seconds
Cons:
Only generates 2 background at a time
Photoroom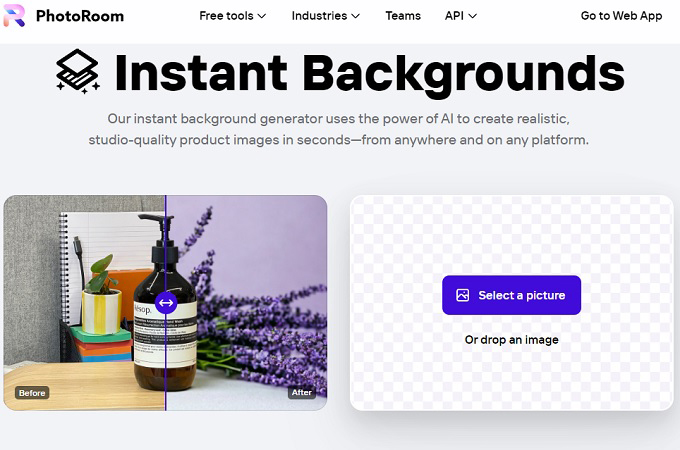 Price: $9.99/month
Backgrounds Generated per Category: 8 backgrounds
Photoroom is an AI background generator that creates realistic image backgrounds in seconds. It provides an easy process to create an instant background. Users only need to upload any pictures and it will produce an instant background. Photoroom highlights the use of backgrounds for product photos. Their AI algorithms can recognize and adapt to the image subject. As a result, it generates a background that matches the lighting of the product photo.
Pros:
Provides several presets and moods
Also offers other editing tools
Cons:
It will not let you preview the background in its free version
Canva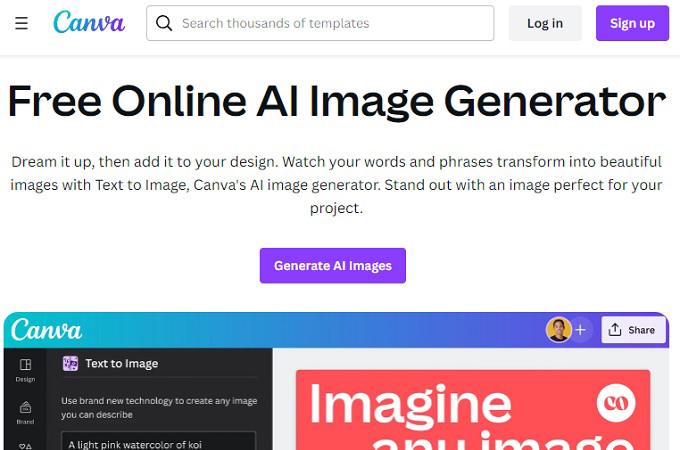 Price: Free (Pro version: $12.99/month)
Backgrounds Generated per Category: 4 backgrounds
Just like other photo editing apps, Canva now offers a text to image free AI background generator. With this, you can turn your ideas and imaginations into presentable and cool backgrounds. It also presents several style options that you can choose. This includes watercolor, neon, filmic, retrowave, and pencil. Additionally, you can set the aspect ratio or choose the preset sizes for different documents or social media sites.
Pros:
Also provides AI generated images
It lets you customize the image background
Cons:
It takes a while to generate an AI background
Pixelcut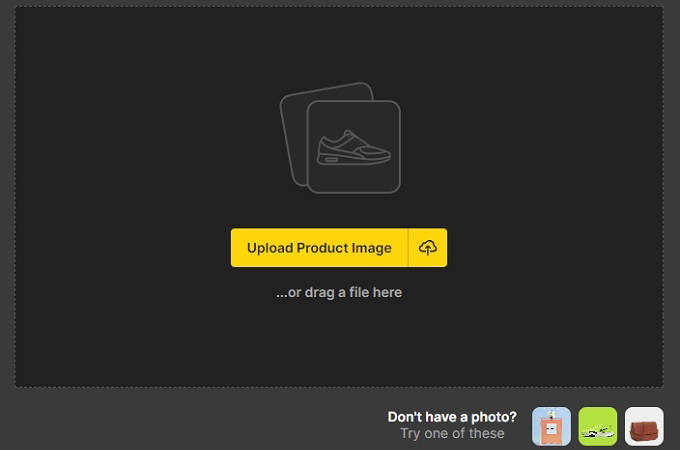 Price: Free (Pro version: $9.99/month)
Backgrounds Generated per Category: 4 backgrounds
Another free AI background generator is Pixelcut. Like other tools here, it provides you ton of styles to choose. You can select from different moods and sceneries provided to enhance your subject photo. Also, it can download all generated background simultaneously. Furthermore, users can collaborate with their colleagues to edit the image if necessary. You can also try its preset photos to practice producing AI backgrounds for free.
Pros:
Available for Android and iOS smartphones
Easy to use and will generate the image in seconds
Cons:
There is a potential loss of image quality
Mokker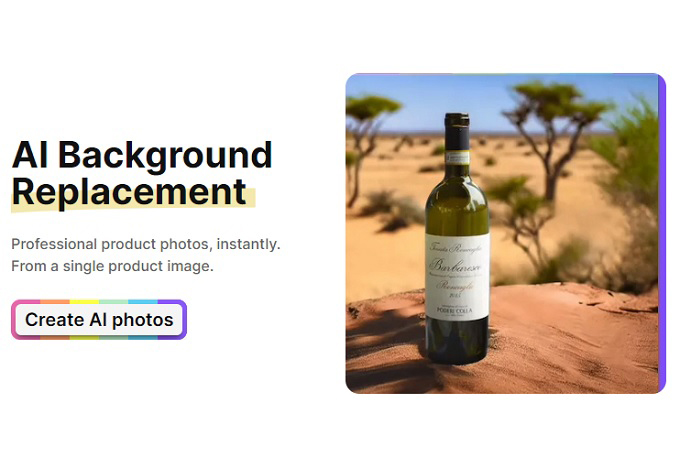 Price: $11/month
Backgrounds Generated per Category: 4 backgrounds
Considered as one of the best AI background generator is Mokker. Why? The tool provides multiple preset styles and moods to choose. Plus, it can generate 4 random templates in case you're unsure which style you prefer. Moreover, Mokker lets you download an enhanced version of the subject image. Here, you can opt in to download the picture in HD quality.
Pros:
Trial period provides free 20 generated photos
Can generate image within a few seconds
Cons:
Editing tools are limited
Fotor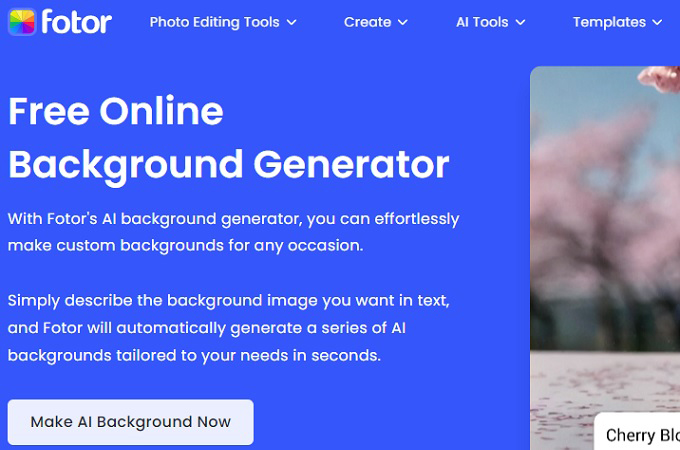 Price: Free (Pro version: $8.99/month)
Backgrounds Generated per Category: 15 backgrounds
Fotor is a reliable AI background generator. It also adapts a text-to-image function to produce an photo background in seconds. Aside from preset textures and styles, users can also select a solid color background. Besides, Fotor can create Zoom backgrounds within a variety of preset themes. Additionally, its AI technology allows you to create 3D backgrounds for games. You can also share the generated image background online.
Pros:
Lets you download its original size and quality for Pro version
Has more than hundres of preset styles and themes
Cons:
Free users can only get a compressed quality of the image
Conclusion
An AI background generator can be a game-changer for enhancing your visuals. The background of an image holds significant importance. It sets the tone, enhances the subject, and creates a visually appealing composition. With the power of AI, you can effortlessly transform your photos with captivating background. It will elevate the overall aesthetic and make your visuals stand out. Unlock a new level of creativity and make your images truly unforgettable.