Helpful Methods to Avoid Overly Compressed Photo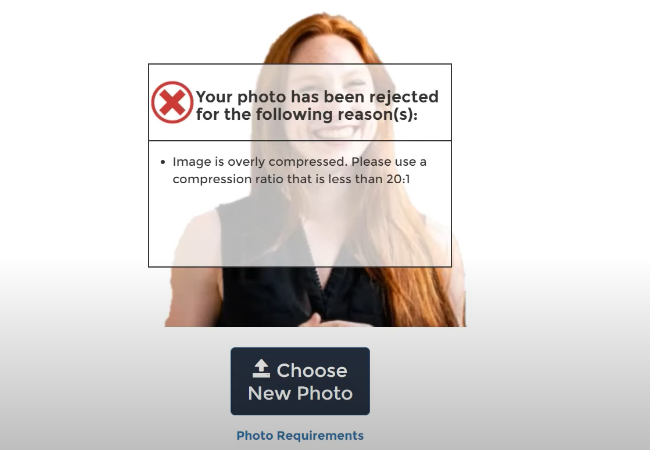 PicWish – 100% FREE
If you are searching for some user-friendly solution to compress your file size then PicWish is an excellent choice. It handles various image formats, including JPG, JPEG, PNG, etc. With its Al compression algorithm, this platform is loved by thousands of users and is worth trusting and trying. The great news is that PicWish allows you to select your desired compression type and output0 format prior to processing an image. Indeed, this website can help users fix overly compressed photo with ease.
Check the steps below to learn how to reduce overly compressed photo.
Visit this page and hit the "Upload Image" button to upload a photo.

Then select a compression type and output format, and then press the "Apply" button.

Finally, hit the "Download" button to process and save the image.
Tips:

FREE chance to get PicWish batch compression
The desktop version of picwish supports batch compression, and you can easily compress up to 100 images at the same time with one click just by clicking upload. If you want to use more of PicWish's advanced editing features on the mobile app or on the desktop, participate in this event and complete the tasks for FREE benefits.
XnShell
XnShell is a powerful Shell extension for Windows Explorer, allowing you to preview and perform various operations within Windows Explorer context menu.
Download Xnshell 32 bits or 64 bits.
Select the photo you want to convert, right-click and choose "convert", then set the output format and define your size.
Select the best quality, then click convert. You will get a converted photo and try to upload your photo again.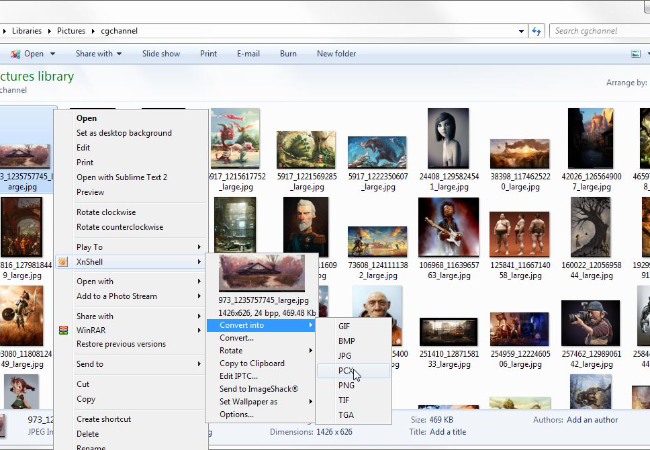 TinyPNG
Here is a popular and faster website image compressor. It allows users to reduce and adjust the size of the image without losing its quality. Other than that, users can compress up to 20 images with a max of 5 MB each. However, if you want to compress more than 20 images and upgrade 5 MB to 75 MB file size limits then sign up for Web Pro for $39. It has unlimited compressing features with the drag-and-drop web interface. In order to avoid overly compressed photo, the steps are as follows.
Go to its official website and drop your file.
Next, you'll see TinyPNG will compress your image automatically.
Then press the download option to save it on your computer.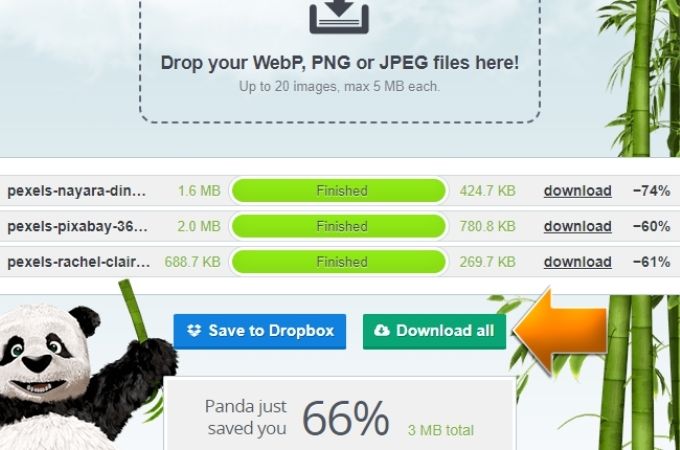 Compress2GO
Using Compress2GO, you can easily compress as well as pdf, video, and zip files. Users are allowed to reduce file size in different ways depending on the format they use. But this will affect the image quality as minimally as possible. If the image is overly compressed, this website can lower the file size and the quality at the same time. Here are the following simple steps to demonstrate how to reduce file size with this website.
Go to this site and click the "Choose File" button to upload a photo you want to recompress.
After uploading a photo, you may hit the "Start" button to compress your photo.
As a final step, save it by hitting the "Download" button.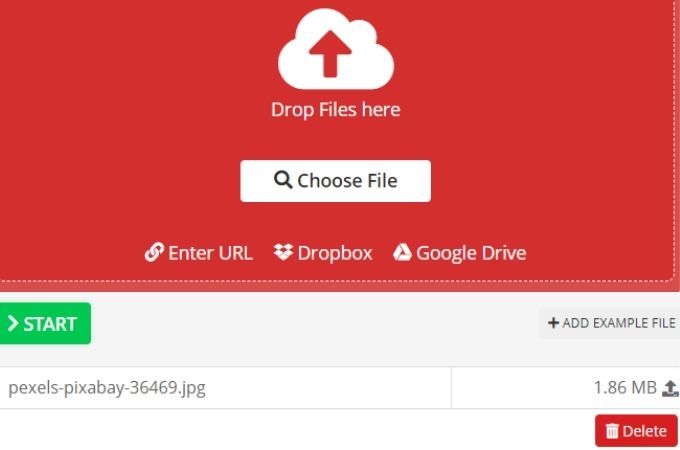 Img2Go
Img2Go can help users to fix when an image is overly compressed. Your image will automatically be converted into JPG for optimal compression. Another thing, this website supports raster image formats (BMP, GIF, JPG, PNG, TGA, TIFF, WBMP, WebP), vector image formats (EPS, SVG), and special image formats (HDR/EXR, ICO). The drawback is that you can only save your compressed image as JPG.
From the main interface, hit the "Choose File" button to select a photo from your PC.
Press the "START" tab to process your image.
If the size is enough for you, then tap the "Download" button.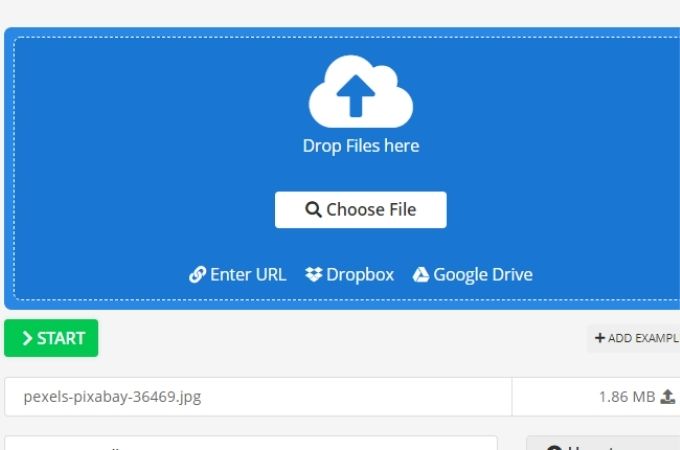 Reduce Images
Resize your file size with the help of Reduce Images. As its name implies, it reduces the file size of JPG, PNG, GIF, or BMP images. When the image is overly compressed, this site will reduce it while keeping its original quality. Plus, the interface is user-friendly which is perfect for beginners. Refer to the steps below to know how to use it.
Hit the "Select Image" button to upload a photo.
Next, press the "Resize" tab to reduce the file size of an image.
Then click the download icon to save it on your PC.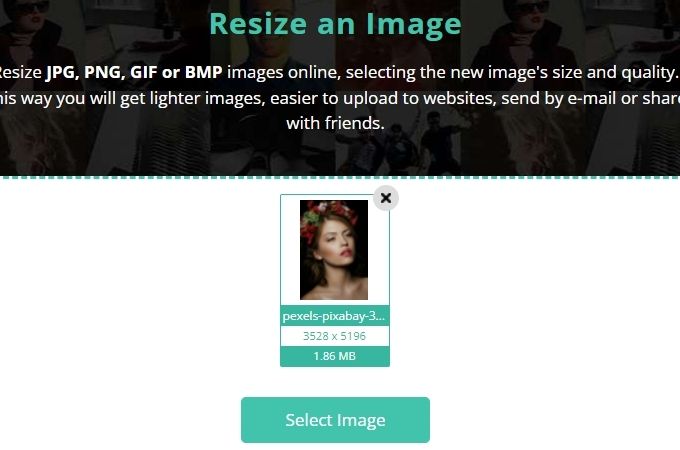 Conclusion
After reading this post you would say that it is not problematic to fix when an image is overly compressed. The task is simple and easy, especially with the help of the tools provided. You only have to pick a tool that can help you with ease.