Top 5 Tools to Help You Compress Images Online
PicWish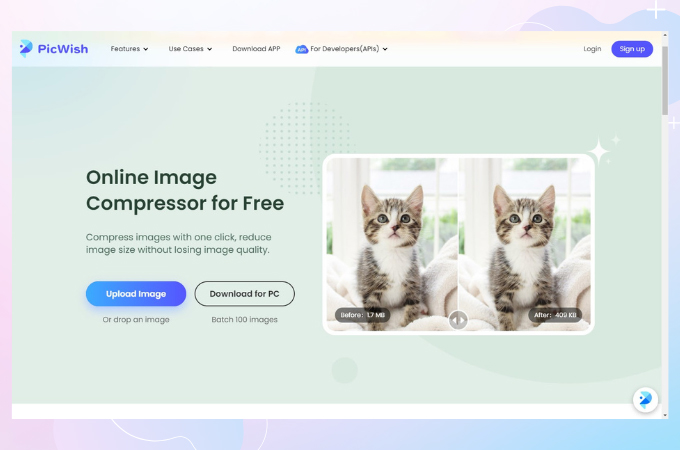 PicWish is an online image compression tool that allows you to compress the size of an image while maintaining its quality. The tool is free to use and can be accessed from any web browser. You can also adjust the compression level to further reduce the size of the image. Here's how to compress images online using the best image editor online.
Go to its official site then Hit Explore all tools > Image Compressor.

Upload your image and wait for the compressing process to finish.

Once done, just hit the Download Image button to save your image.
TinyPNG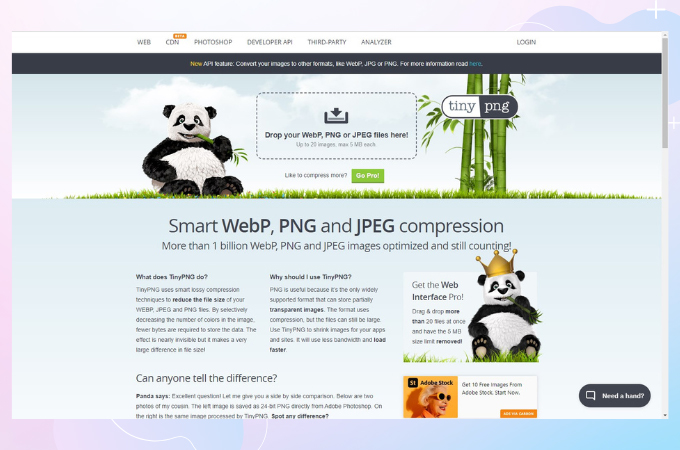 Next is TinyPNG. It is a website that offers a simple and easy-to-use tool for compressing images, particularly PNG files. This tool works by reducing the number of colors in the image, without compromising the quality of your image. It also offers a plugin for Adobe Photoshop and other image editing software, making it easy to compress pictures online right from your workflow. To use Tinypng, simply go to the website and upload your PNG image. The tool will then compress the image and provide you with a download link for the compressed version. The website also provides a drag-and-drop feature for added convenience.
Compressor.io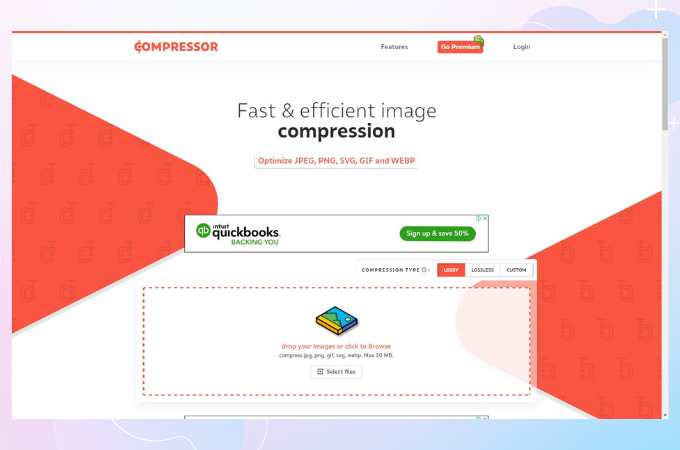 Another tool is Compressor.io. It is a website that provides a free online tool for compressing images. It provides additional options for users to further optimize their images, such as resizing, cropping, and converting to different file formats. The website is easy to use and does not require any technical knowledge. Start by uploading your image then select the optimization option and start compressing. Once done, get your image by clicking the download button.
Kraken.io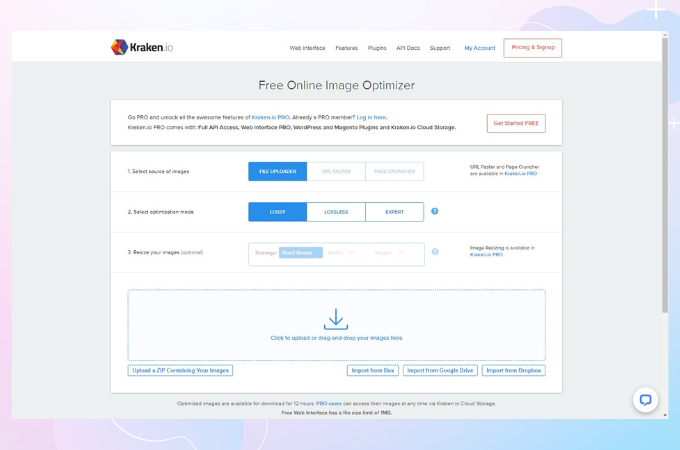 Kraken.io is a powerful online tool that can compress a wide range of image formats. Simply upload your image and select the compression level you want. It offers additional features such as resizing, cropping, and converting images to different formats. These features are useful for web developers and designers who need to optimize images for use on their websites or applications. All you need is to create an account and then upload your image. Once the image is uploaded, click the start button to begin the optimization then download the compressed. image.
Optimizilla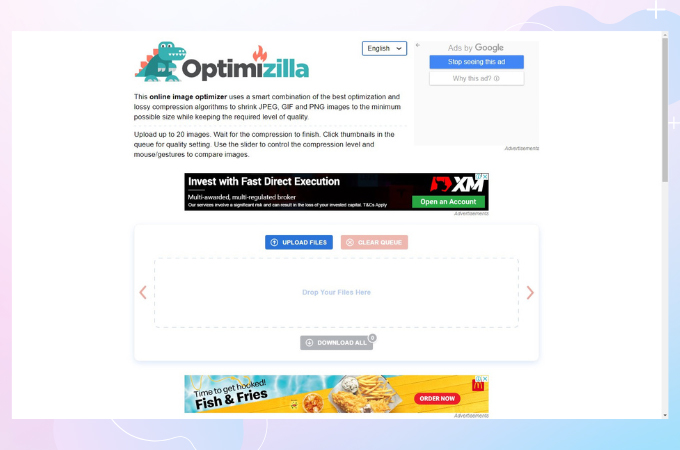 We also have Optimizilla. This is a simple online tool that allows you to compress JPEG and PNG images. You can upload up to 20 images at a time, and then adjust the compression level to achieve the desired file size. It can help websites load faster, which can improve user experience and search engine rankings. The tool supports a wide range of image formats including JPEG, PNG, and GIF. Simply upload your images to the website, adjust the compression level using the slider, and then download the optimized images. The tool also allows you to compare the original and optimized images side-by-side to ensure that the image quality has not been compromised.
Conclusion
These are the best tools on how to compress images online fast and easily. These tools can help you can save you time and storage space while still allowing you to maintain the quality of your images.