How to Make your own Clipart
What is Clipart?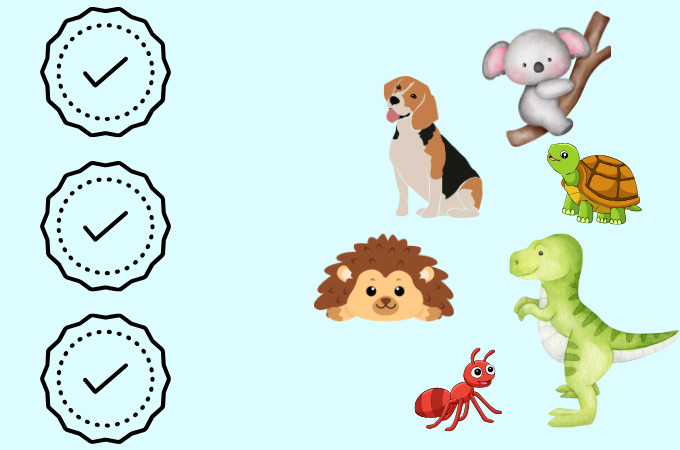 As mentioned, a Clipart is a group of images, designs, or illustrations to insert in other projects. Typically, you can find them saved as JPEG, PNG, or SVG. These formats are important to make sure we can edit or resize the clipart without losing its quality. Beware of inserting cliparts for commercial use as some of them might be under copyright. We can avoid this by finding images to stock free sites or creating your own.
No doubt, Clipart is available to use in various situations. Some common uses of clipart include:
Graphic Design: Graphic designers often use clipart to enhance their projects with ready-made elements. They use them for icons, illustrations, or decorative elements.
Presentations: Clipart makes presentations visually engaging. They are used to present concepts, ideas, or data in a more compelling manner.
Documents: Clipart can break up text and add visual interest, making content more accessible and appealing. These are important in business reports, educational materials, or newsletters,
Web Design: Website designers use clipart to create icons, buttons, banners, and other web elements. This will enhance the site's aesthetics and functionality.
Crafts and DIY Projects: Hobbyists and DIY enthusiasts use clipart for crafting purposes. It is perfect for creating greeting cards, scrapbooking, or decorating home projects.
Where can you find free Clipart?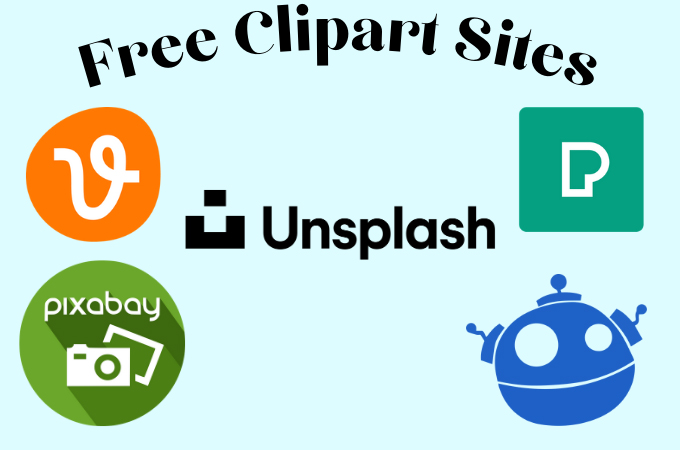 If you don't have enough time yet to create your own clipart online free, there is a solution for that. Luckily, there are several websites and resources to find cliparts available for both personal and commercial use. In choosing for the perfect source of stock images, there are some factors you need to consider. First, the site must have a vast and diverse collection of cliparts to choose. Make sure it offers high-quality images in case you want to print them. Also, it must have a clear licensing information to make sure you can use them for commercial use.
List of the best Clipart sites available:
Make Custom Cliparts
If you want to create a unique clipart, there are 2 intuitive methods availabel. First, you can use selfies and portraits or use photos from your library and turn it into cliparts. You only need a reliable background remover tool to free out the subject and make it transparent. Another amazing method is to produce pictures using AI clipart generator. So, if you're interested to make a custom clipart, here is a reliable free clipart tool for you.
PicWish Background Remover
If you have a raw picture of your pet, or a selfie that you want to turn into a clipart, PicWish has a tool for you. It has a background remover that uses AI technology to handle even the most complex backgrounds. With this, it assures to precisely cutout the subject from the image and make it transparent. Plus, it showcases an intuitive interface so even beginners can use it quickly.
Create personalized Cliparts with PicWish
Access the background remover tool of PicWish.
Upload your selfie, pet photo, or any image that you want to turn into a clipart.

Wait for a few seconds and let it process the picture automatically.
Finally, click the Download button to save your personalized clipart.
PicWish AI Art Generator
This tool lets you generate stunning and high-quality images using text prompts only. It allows you to turn your creative ideas into cliparts from the scratch. Here, you can choose different styles for your clipart. Among the choices, PicWish has illustration, cartoon, cyberpunk, and others. Another great thing about it is you can choose a preset size that suits your needs. For a clipart, the Avatar size is perfect.
Tip: Here are some sample text prompts you can use to generate a unique clipart
"A whimsical clipart featuring a curious cat with a top hat and monocle."
"Clipart of a futuristic cityscape with towering skyscrapers and flying cars."
"A tranquil forest scene with a meandering stream and wildlife."
"A clipart of a vintage, steampunk-style hot air balloon floating above the clouds."
"A clipart depicting a joyful, beach picnic with a colorful umbrella and sandcastle."
"Adorable penguin family on an icy Antarctic landscape."
"A clipart of a cozy, book-filled library with a roaring fireplace."
"Bustling farmer's market with stalls of fresh produce and flowers."
"A clipart featuring a mystical, underwater world with vibrant coral reefs and exotic fish."
"A clipart of a serene countryside landscape with rolling hills and a charming farmhouse."
Generate Cliparts with PicWish
Visit PicWish AI Art Generator using your web browser.
Enter your prompt in the text box provided. You can also choose the style and Avatar size. Click Generate to start.

Finally, click the Download button to save the clipart.
Add Clipart to Photo
Luckily, PicWish is not limited to creating or generating cliparts. It also allows you to add the clipart to an existing image you have. With the background remover option, it is possible to insert the clipart to a customized background. Interested? Follow the steps below to learn more about it.
Using the background remover tool of PicWish, upload your clipart.
Once it successfully removed the background, click Edit to continue.

From here, go to Images and add the photo you want.
You can resize and reposition the clipart if you want. Once done, click the Save button to download the image.
Conclusion
Clipart is a versatile resource for graphic design to presentations, documents, web design, and DIY crafts. However, it's crucial to be mindful of copyright restrictions when using clipart for commercial purposes. Fortunately, there are numerous stock photo websites. For those looking to create or personalize their clipart, PicWish stands out as an exceptional tool. It lets you unleash your creativity, offering a powerful platform for generating, customizing, and integrating free clipart into their projects.