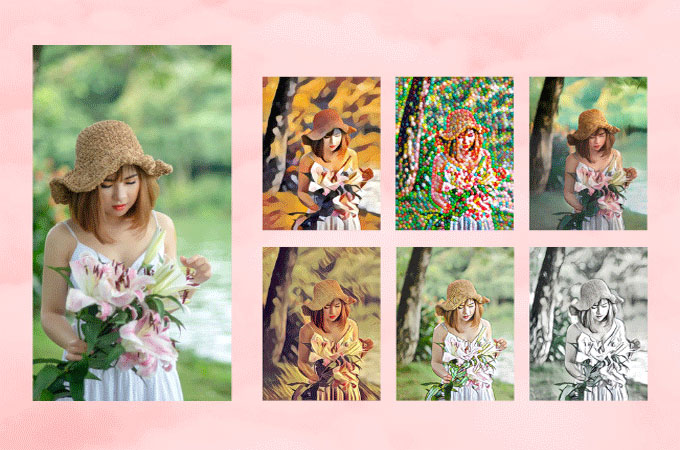 Unveil the best photo filter apps that will elevate your photography game to new heights. Whether you're an aspiring photographer or a seasoned pro, these carefully selected apps offer a range of stunning visual effects and professional-level editing tools. Moreover, you can also use these apps to help you make great Facebook cover photos. Discover the power to transform your images into captivating masterpieces as we guide you through the best photo filter apps available in 2023.
5 Best Photo Filter Apps in 2023
VSCO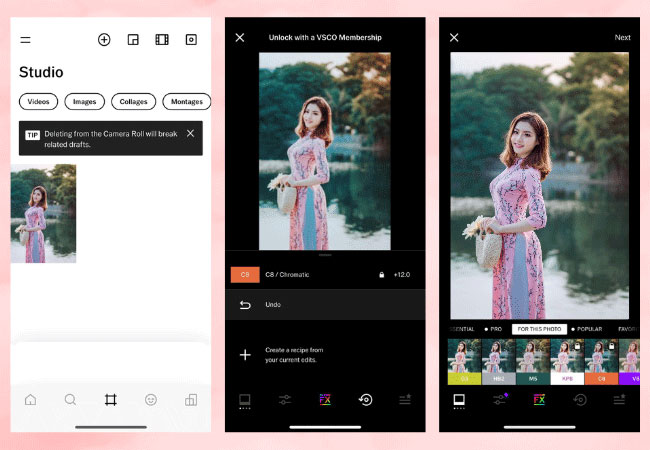 First on the list is VSCO, or VSCO Cam. It is a popular photo-editing and sharing app that has gained significant attention among photography enthusiasts. One of the standout features of VSCO is its extensive collection of filters, which allow users to enhance and transform their photos with just a few taps. Moreover, its filter features have contributed to its popularity, helping users quickly elevate their pictures with a professional and artistic touch. The app's intuitive interface and extensive filter library have made it a go-to choice for photographers, Instagrammers, and social media enthusiasts looking to enhance their images and establish a unique visual style.
Here are some common types of filters it offers:
Kodak Portra
Fuji Velvia
Agfa Vista
Black and White
Vintage Film
Snapseed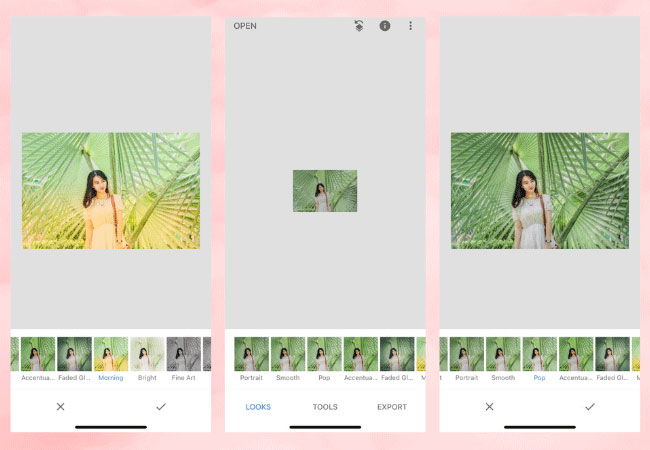 Snapseed is an amazing photo filter app free of charge that offers a wide array of filter features to enhance your images. With its intuitive interface and robust editing tools, Snapseed allows users to transform their photos with ease. It also provides precise editing controls for each filter. This allows users to customize the strength and intensity of the filter, giving them greater control over the final look of their photos. You can adjust parameters like brightness, contrast, saturation, and more to achieve the desired effect. Whether you're a beginner or a professional photo editor, Snapseed's filter features provide ample opportunities to elevate your images and make them truly stand out.
Here are some common types of filters it offers:
Vintage
Drama
Glamour Glow
HDR Scape
Noir
Adobe Lightroom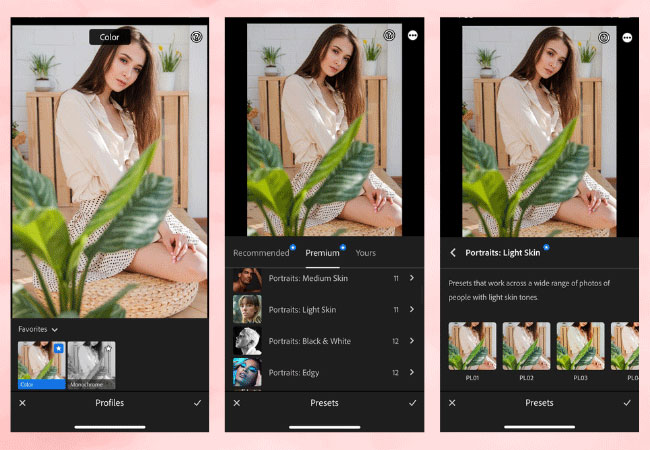 Another tool is Adobe Lightroom. It is a powerful and widely-used photo editing tool that offers a broad range of filter features to enhance and transform your images. With its professional-grade editing capabilities, Lightroom provides photographers with a comprehensive set of tools for fine-tuning their photos. With its extensive filter features, photographers have the tools needed to enhance their images, experiment with different styles, and create visually stunning results. Whether you're a professional photographer/editor or an enthusiast, Lightroom's filter capabilities provide a versatile platform for making your pictures into works of art.
Here are some common types of filters it offers:
Black and White
Vintage
Cinematic
Matte
Sepia
Prisma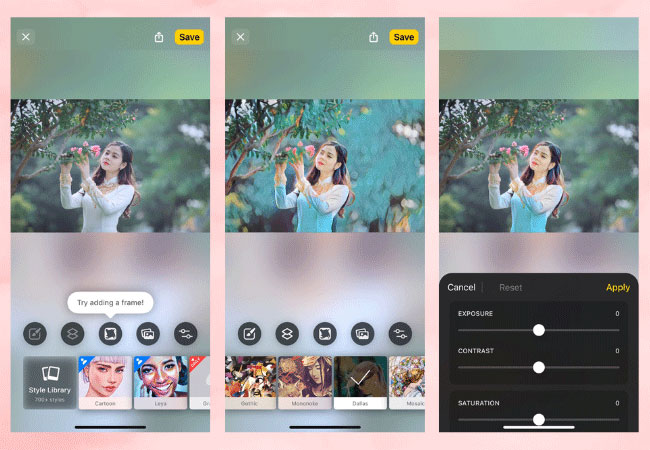 tools that allow users to fine-tune the intensity and other parameters of the applied filter. This level of customization enables you to create truly personalized and distinctive artwork. Overall, Prisma offers a unique and enjoyable experience for those seeking to explore different artistic styles and transform their photos into visually stunning pieces of art.
Here are some common types of filters it offers:
Mononoke
Udnie
The Scream
Impression
Candy
Afterlight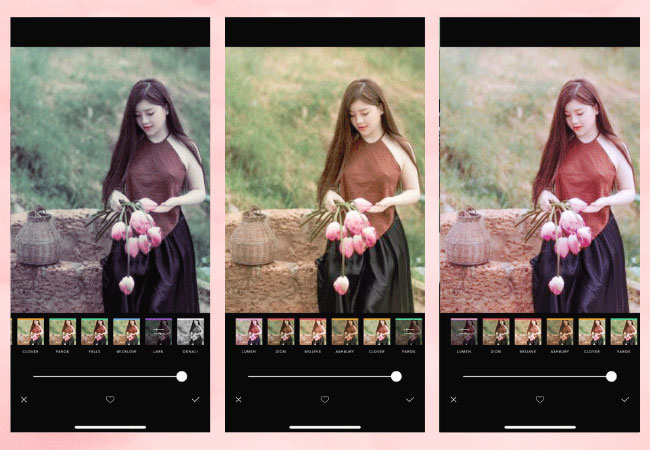 The last tool is Afterlight. It is a popular photo editing app known for its extensive filter features. With Afterlight, users can enhance their photos using a wide variety of filters, overlays, and adjustment tools. it also offers overlays, textures, and light leak effects to add unique and artistic elements to your photos. These overlays can give your images a vintage film look, add bokeh or grain effects, or introduce artistic textures to create a more visually appealing composition. With its diverse filter presets, adjustment tools, overlays, and textures, Afterlight provides a creative platform to enhance and transform your photos, giving them a unique and visually captivating look.
Here are some common types of filters it offers:
Wander
Juno
Valencia
Moon
Willow
Conclusion
With the power of these best photo filter apps in 2023 at your fingertips, you can unlock your creativity, experiment with different styles, and enhance your photos in ways that were once only possible with professional editing software. Whether you're looking for vintage vibes, bold and vibrant aesthetics, or artistic transformations, these apps offer great possibilities to help you achieve your desired look.