List of the Best AI Image Generators
DeepAI
First on the list of AI art generators is DeepAI. It houses several styles to choose from for default images. Additionally, it can produce images in various shapes and sizes you prefer. Registered users can also check their community page to browse other artworks posted by other users. What's more impressive about this site is that all of its services are free.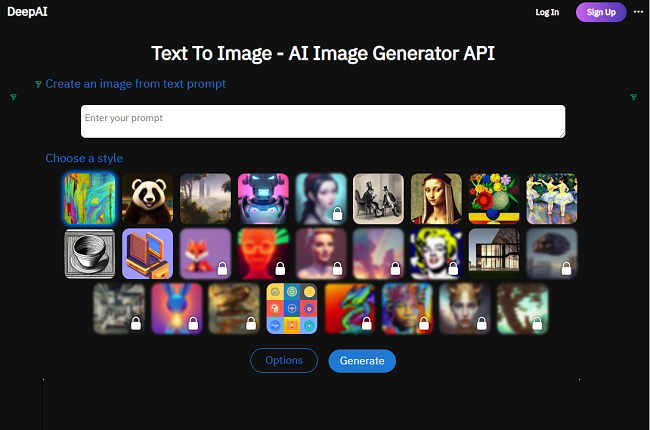 StarryAI
StarryAI is a multi-platform app that can create AI generated art. Aside from its online tool, you can generate text from images using Android and iOS smartphones, and you only have to install its mobile app version. Aside from the AI-generated image, you can customize the final product according to the model, aspect ratio, style, and uploaded images.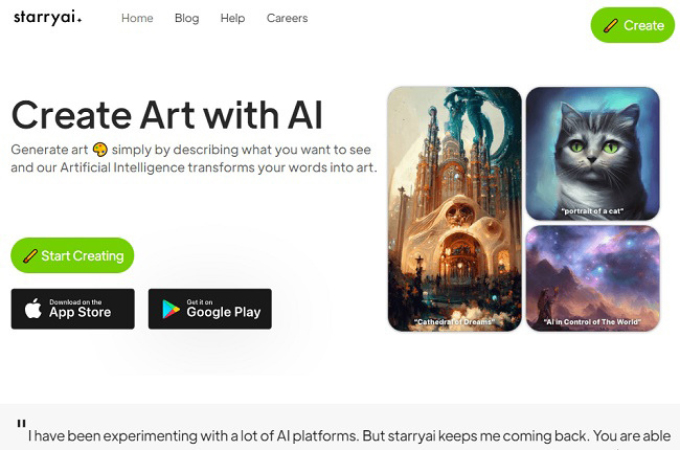 NightCafe
Another AI painting generator to choose from is NightCafe. Indeed, the downloaded photo is in HD quality. For the texts, you can type a phrase, and it will generate the image art after you click the create button. Moreover, it is possible to choose a design by typing other styles for the color, detail, concept art, resolution, scenery, and others.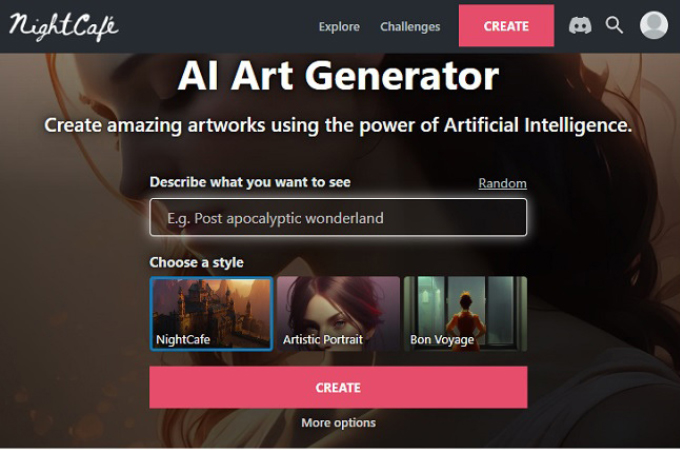 Fotor
Next on the list of the best AI drawing tools is Fotor. You can choose several stylish pictures from different categories, including 3D, realistic, oil painting, cartoon, illustration, and cyberpunk. Here, you can produce futuristic images because of the thousand templates available. Aside from text prompts, you can also use prompts for the style and background of the generated image.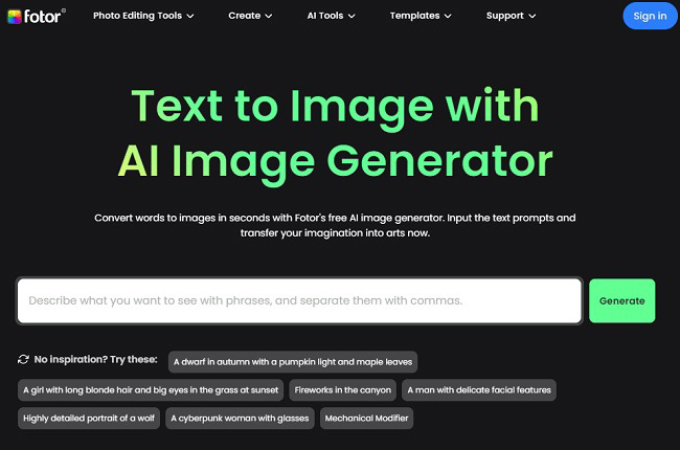 Hotpot
Hotpot is also a great AI image generator from text. Here, you can type in text prompts for up to 400 characters, and it will generate the image in a few minutes. Premium users or credit buyers can enjoy faster processing and produce the image within seconds. In case you don't know what words to type, ask its AI for ideas to generate a random image.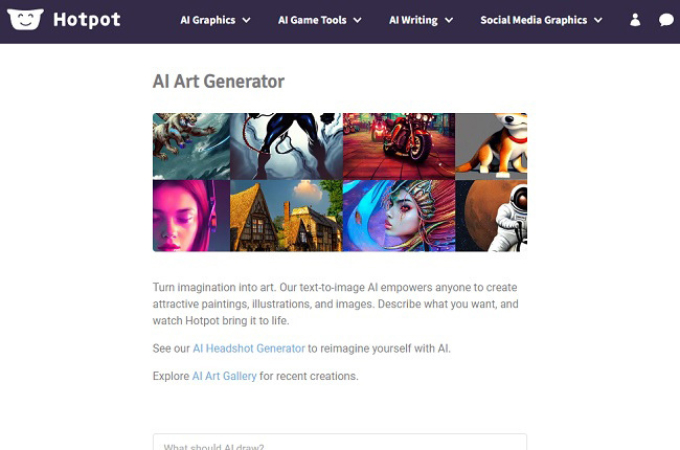 Canva
Aside from being an outstanding photo and video editor, Canva can also be an AI image generator today. It is powered by an intelligent AI called Stable Diffusion. You can use its beta version to input English words and generate images. Here, you can also use the texts to describe the color, subject, and image background.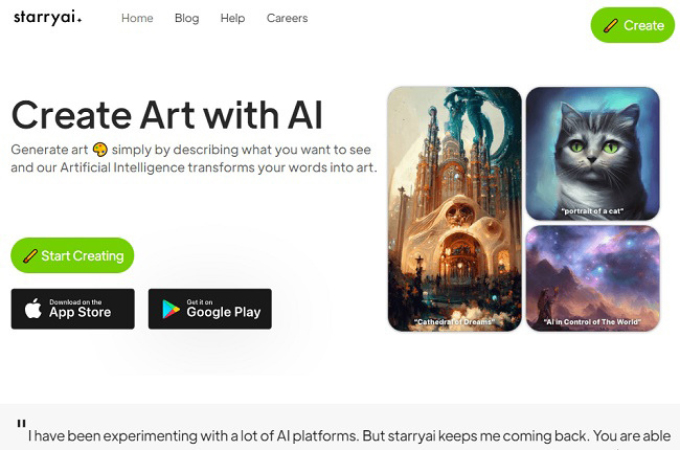 Writesonic
Writesonic is a user-friendly AI art generator that promises to produce never before seen images or memes. You can create endless images from paintings, minimalists, abstract art, cartoon canvas, and others. However, its services are for a fee. Although it provides a free trial version, you can only use limited functions, with a word count limit of up to 6,250 words.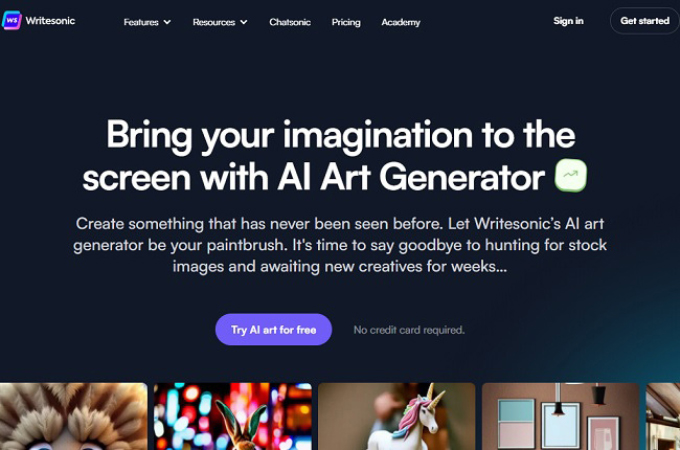 Image UpScaler
Image UpScaler creates AI generated art in less than a minute. Its services are free, but you can only generate up to 10 images each day. Still, it presents an easy function as you can create AI images with only 3 quick steps. It uses advanced Diffusion Models to upscale and produce the images. However, it only has one available image size for the generated art, which is 512×512.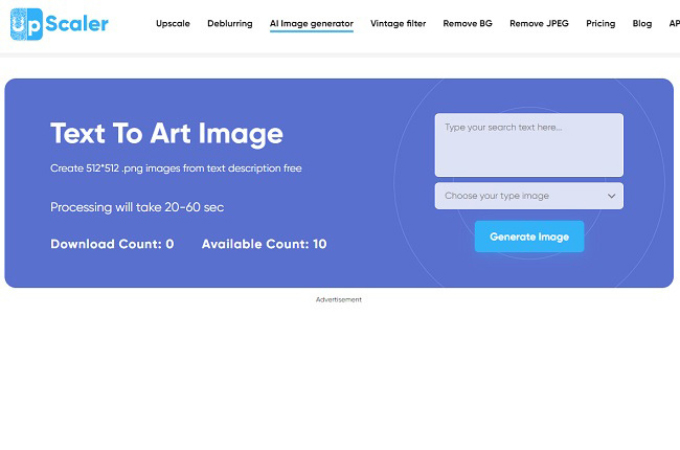 Simplified
A multipurpose photo editing app is Simplified. One of its unique functions is its AI painting generator. Although it requires user registration to use its services, you can expect to get high-quality generated results. It is equipped with an advanced AI technology called Transformer to bring out the images. Finally, you can also check its free stock photo gallery for faster image results.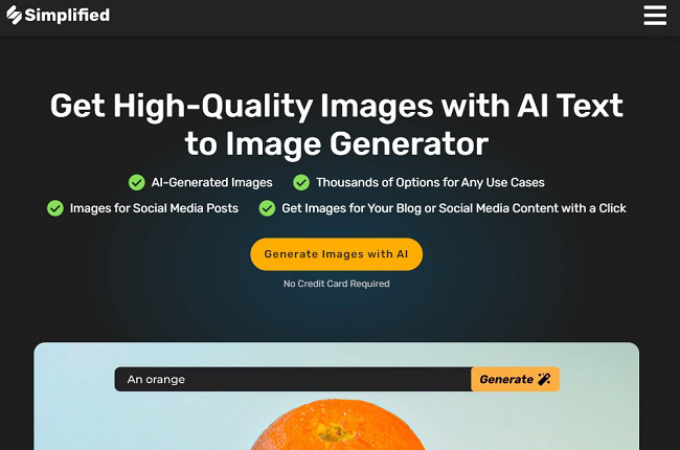 Conclusion
With all the tools presented, you can show your creativity with words and turn them into stunning images. All of them are tried and tested to ensure the quality of the AI-generated pictures. For your comments or suggestions, would you like PicWish also to have an AI image generator function? Let us hear your thoughts below!