5 Amazing Automatic Photo Editing Websites
Why Switch to Web-Based Automatic Photo Editing?
Photo editing can be simply just adding some colors to your photo by adjusting its saturation, contrast, and hue. However, editing photos becomes complex once it involves fixing the pixelated area, removing background or unnecessary elements. This is where Photoshop mostly takes place. Although it has everything you need for photo editing, the unfortunate part is that not everyone can comprehend the magic that this famous photo editing app can do as it requires a lot of patience and concentration. Good thing, there are a lot of online automatic photo editing tools available now that can give Photoshop-like results but are user-friendly and perfect for amateur photo editors.
Automatic photo editing website is considered to be an efficient way to edit photos. If you are the type of person who does not want to risk your PC by downloading and installing software, then these tools are right for you. And since these are web-based, that means it won't take up space on your storage. Moreover, most of these are free to use. And to help you decide which one is best for you, then check out our list below.
5 Best Auto Photo Editors Online
PicWish
Be ready to fall in love with our first tool, PicWish. This auto photo editing tool has advanced intelligence technology that makes the photo editing process easier and simpler than with the other tools. It promotes a three-step process which is Upload, Wait, and Download. And whether you are enhancing an image, removing backgrounds from images, removing unwanted objects, compressing images or enlarging and resizing your photo, PicWish is your one-click solution for all your editing needs.
Extra Features:
It helps you resize your photo with its ID Photo Editor feature.
It lets you customize your background by uploading a new image you prefer.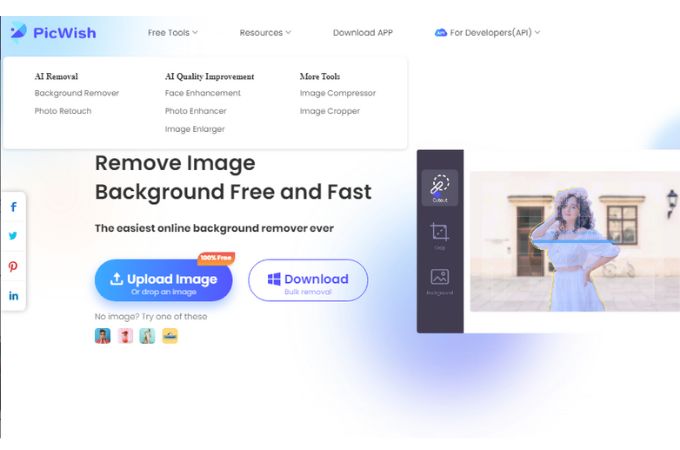 Pricing Plans: 100 % Free
Canva
Canva is one of the popular automatic photo editing tools that you can use for your photographs. You don't have to worry about the sizing as it has thousands of templates that you can use for whichever theme you'll be using– be it a logo, a banner, a poster, etc. This browser-based tool lets you adjust your photo's mood with its list of filters. And with its paid version, you will get to enjoy all of its features, including its background eraser and 1 TB cloud storage.
Extra Features:
It has massive collections of premium images and stickers that you can add to your photo.
It offers thousands of fonts for more creative designs and projects.
It lets you access your project on your mobile phone by logging in with the same email address.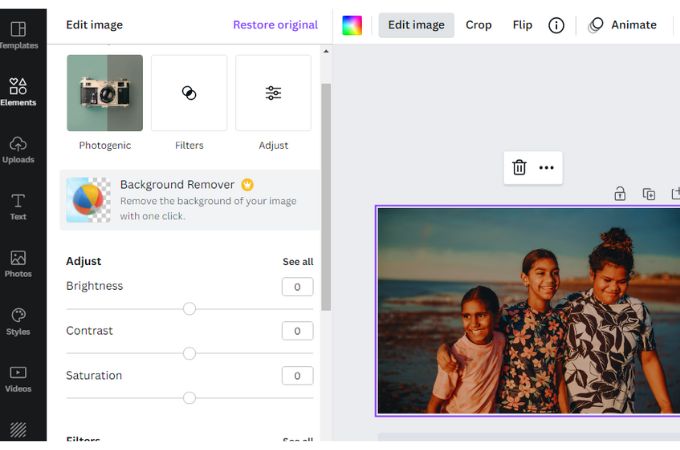 Pricing Plans:
Canva (Free but with limited access to some of its features)
Canva Pro ($49.9/year for one person)
Canva for Teams ($79.98/year for 5 people)
Fotor
Dubbed as the Light Photoshop by BBS, Fotor has been making its spot as one of the best auto photo editor online. With just a few taps, you can make your photo standout with its basic editing tools. Meanwhile, you can also remove your image background with this tool using its background remover tool and enlarge it while enhancing the quality of your image.
Extra Features:
Fotor has a Batch feature wherein you can add text, crop an image, convert format, and enhance an image simultaneously.
With this automatic photo editing website, you can retouch portraits by removing blemishes, wrinkles, reshaping, and smoothing out skin problems.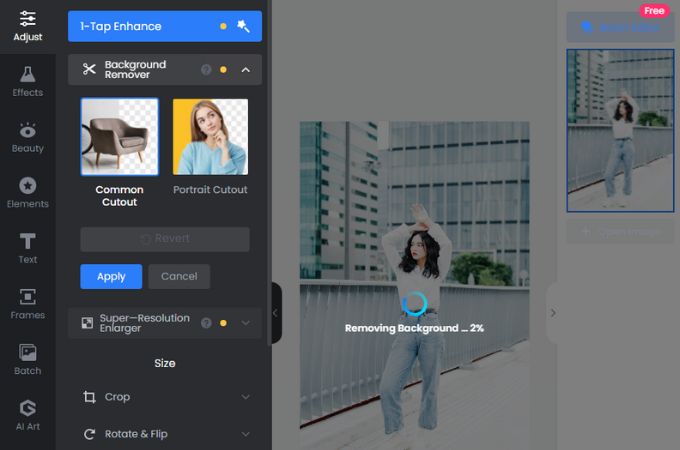 Pricing Plans:
Fotor Basic (Free)
Fotor Pro ($51.99/year recommended for small entrepreneurs, designers, and freelancers)
Fotor Pro + ($107.99/year suggested for agencies and corporates)
Vance AI
One more automatic photo editing in this list is Vance AI. This photo editor is powered by AI technology– from its name– which helps users to improve their image quickly and automatically without mastering any complex tools. With this, you can reduce noise, highlight your image details with its photo enhancement tools, and adjust the color of your portraits.
Extra Features:
Enlarge your image using its one-click solution– AI Image Enlarger.
Vance AI helps colorize and retouch old photos.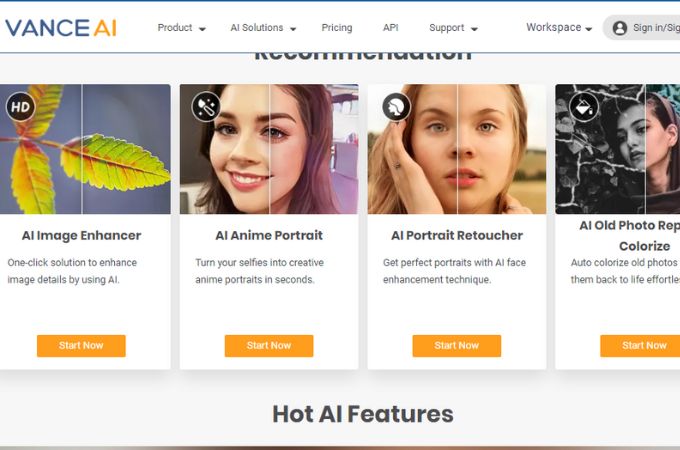 Pricing Plans:
Free but with limited features access
Starts at $0.065/credit for monthly subscription
Starts at $0.039/credit for annual subscription
Starts $0.125/credit for Pay as you go plan
Pixlr X
Time to ditch out how to master controlling Photoshop's lasso and selection tools as Pixlr X's AI cutout will help you in removing elements from your photo quickly. This auto photo editor has a healing brush that smoothes out skin imperfections. And if you are an online seller and want to make your product photo realistic, you can add shadows using this too.
Extra Features:
It helps you modify your image using its automated filters.
It has collections of elements like stickers, shapes, and texts.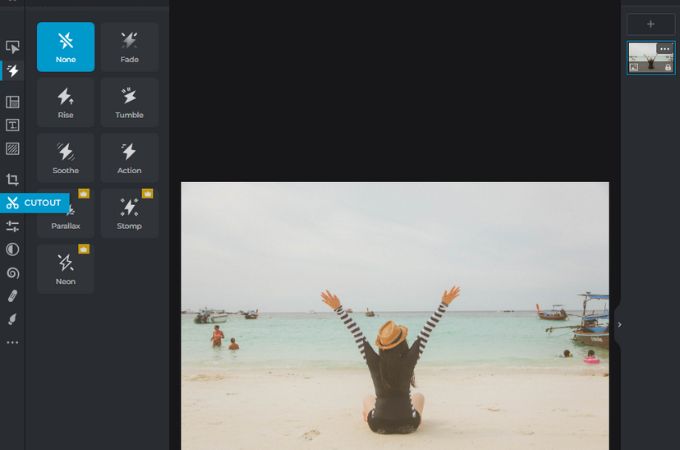 Pricing Plans:
Free for basic account (1 user only)
$4.90/month for Premium account (1 user only)
$9.91/month for Tem account (5 person only)
Conclusion
After reading this article, you now have the option to uninstall Photoshop on your PC and switch to any of these browser-based automatic photo editing tools. It is just in you which of them are perfect for your photo-editing needs. On the other hand, if it's all about the budget, PicWish online tool might win your heart as it is 100% free.