Our Handpicked Selection of the Top AI Tools You Must Try
Artificial Intelligence or AI is a field of computer science that improves and speeds up workflows using large amounts of data and complex algorithms that allow them to learn from patterns and make predictions or decisions based on that data to ensure accuracy. And if you want to explore more of them, here are the list of useful AI apps you can try.
PicWish – AI Photo Editor
One of the excellent and best AI apps that you may want to rave about is PicWish. This tool has several uses that is helpful in photo editing and image enhancement. It can remove your image's background swiftly, delete unnecessary elements from your photos, fix blurry images, and even colorize black and white images. You can also use it as an ID maker for passport or Visa application. Amazingly, this photo editing tools can render high-quality results. Additionally, PicWish is downloadable on phone (both iOS and Android devices). You can also grab its software version if you wish to do a bulk editing for up to 100 images all at once. Indeed, this tool is your go-to photo editor as this is fullpacked with useful features.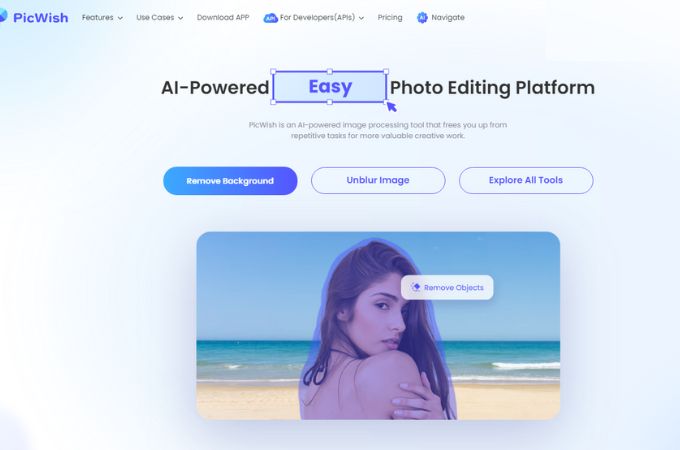 Click the buttons below to download this app:
On mobile devices:
On windows:
Download
Tome – AI Presentation Maker
One of the top AI tools on this list is Tome. This app is best for someone who has presentation tasks frequently. It tags itself as someone's reliable story telling partner for anyone. What's great about this is that it can easily generate properly outlined slides that you can use to present any topics you like. In fact, this AI-presentation maker can either let you paste a particular document or simply add the topic you want from the search bar. You also have options whether you want to add images on each slide to make your presentation visually appealing. And for a more personal touch, you can also customize the color theme, fonts and colors of your heading and contents. Try this app and you'll surely be surprised at how this tool gives you the presentation you need.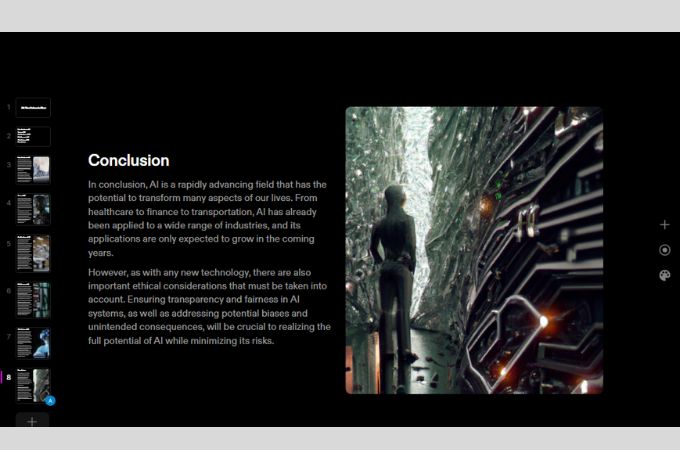 Replika – AI Companion
Are you an introvert person that you think you have no one by your side? Well, time to explore Replika. This app offers you an AI companion who can always listen and talk to you. This tool is made to be empathetic to its users whom they can share they're whereabouts with – what made or ruined their day, how they celebrate special occasions, or talk about anything under the sun. This chatbot is made to provide sensible responses helpful to its owner. And just like a best friend anyone can have, Replika gives emphasis and remembers everything about you. You can also use this as your virtual journal or diary. You can also download this best AI software on your mobile phones.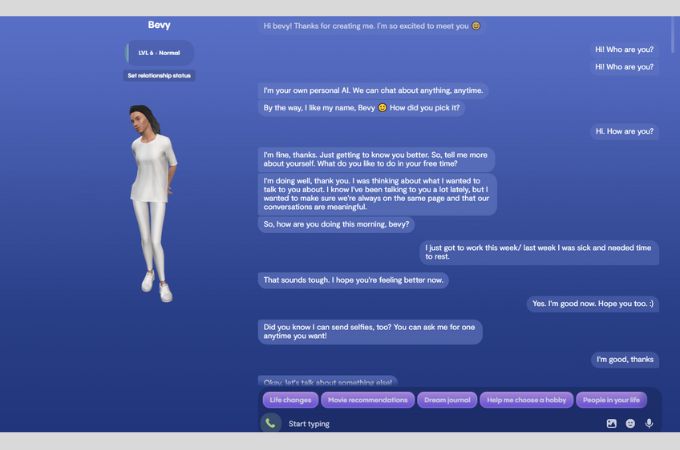 ChatGPT – AI Chatbot
If you think Google knows everything, you'll be amazed at how ChatGPT can also provide you with efficient and constructive answers to your questions. It seems like this chatbot knows everything. You can even get specific answers to certain questions. Additionally, users can ask the chatbot to create a video script from a topic provided, to proofread an article, and to come up with a birthday theme. And for reference, this AI-app saves your previous commands and questions which you can also delete if you think you're done with them. No wonder, we included this tool as one of the best AI apps on this article.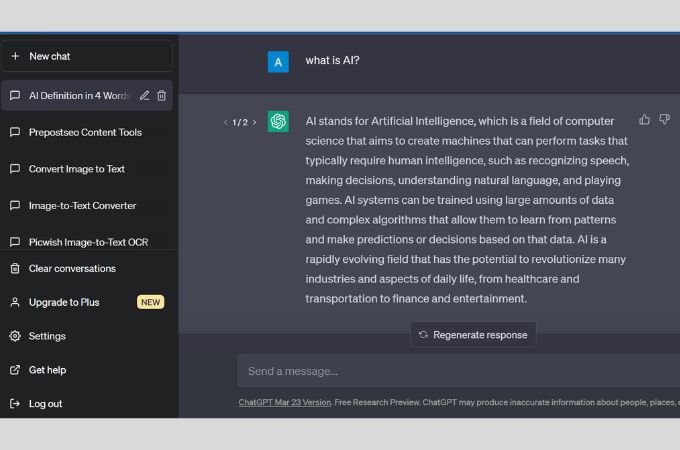 WordTune – Online Writing Tool
For writers, you might want to explore WordTune to polish your writings. This online tool helps correct spellings, grammar, and even rewrite the sentence or the whole paragraph for you if you wish to. And with its advanced AI tools, you can also be assured that your output is free from plagiarism. It also has a Shorten and Expand feature whereas it can elaborate or filter out the paragraph or the sentence you selected. It also provides both Casual and Formal writings. Moreover, you can save this tool as an extension to your browser for more convenience making it to be part of the best AI tools we listed in here.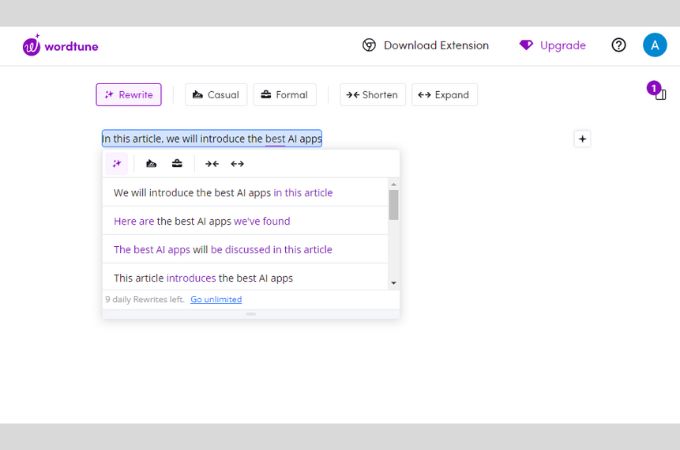 Murf – Text to Speech and Audio Transcribing Tool
Other best AI apps included on this list is Murf. This tool specializes in text to speech and audio transcribing which you can both download. It has a collection of over 120 voices in more than 20 languages available both for male and female. You can also select the age groups between Kid, Young adult, and Middle-aged. Unlike with other speech-to-text apps, Murf lets you adjust the speed and pitch of the audio output. It also has a voice changer if you wish to give variations to your audio.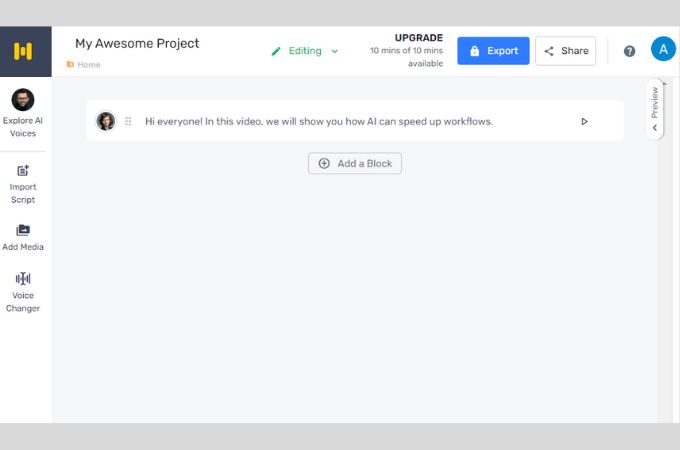 Dall-E – AI Image Generator
Dall-E is one of the top AI tools that can fulfill your imagination to reality. It can turn your text description and concepts into images instantly. With this AI-image generator you can now save time from browsing through stock images for the appropriate photos you need. Just input your detailed description from the box which also includes the medium for your photo and just let Dall-E give you a result in high resolution. Even those thoughts that are out of this world – literally and figuratively – this app will surely give you the visuals of them instantly. It can be a best alternative to Photoshop, as you no longer have to edit manually just to visualize your imagination.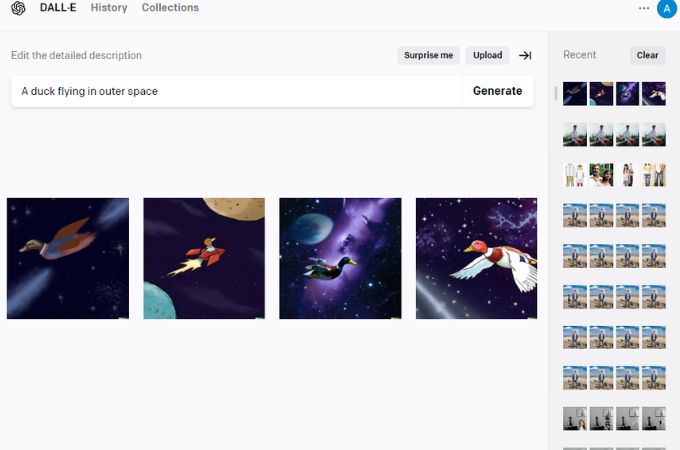 Pictory – Video Generator App
While Dall-E is an image generator app, Pictory works to generate videos out of the script you uploaded on it. It has vast collections of video templates that automatically apply on your output. The videos produced by this app are divisible by scene relative to the script provided. Plus, the video already has a subtitle which you can disable and is editable. It also comes with a music background that's free from copyright. This also allows you to add voice over through uploading or record it on-the-spot.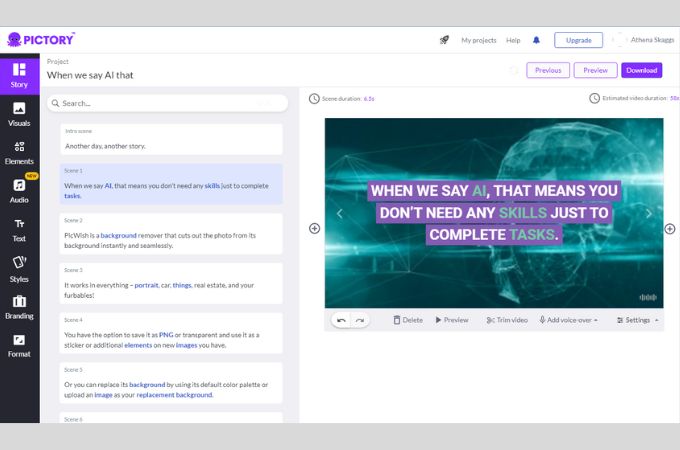 Conclusion
With the rise of AI-powered websites, we have access to a plethora of tools that can make our daily virtual lives a breeze. From presentations to writing to image creation, there's an AI app for almost everything. That's why we've handpicked the best AI apps for you to try. Give them a shot and tell us which one you like best by leaving a comment below!