Effective Marketing with Using These Black Friday Banner Ideas
Guide in Making a Black Friday Poster and Banners
Marketing banners play a crucial role in displaying big announcements. And so is Black Friday Sale Banner. In this article, you will know how to make a banner that is eye-catching and a show stopper to every internet user crossing your page. Below are the elements you should keep in mind when creating a Black Friday poster.
Headline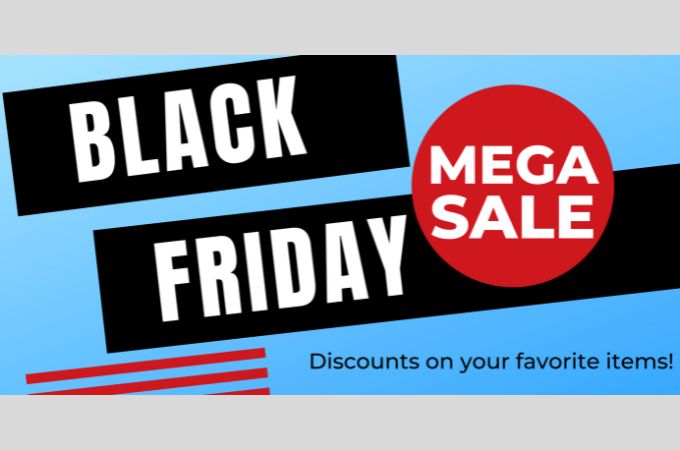 If you want your audience to pay attention to your headline, you should include terms such as Black Friday, sale, discount, exclusive, deals, VIP, limited, hurry, special offers, and up to % off. For easier recognition and clarity, headlines are usually written in bold print fonts.
Minimalist Layout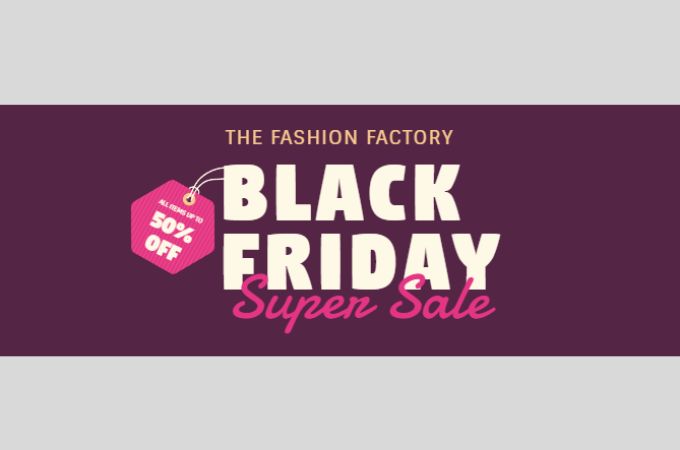 In order to make the most of your limited space on your Black Friday poster, it is ideal to simply convey all the important information while keeping things simple. It's a rule of thumb to not confuse your customers with overly-decorated banners.
Call to Action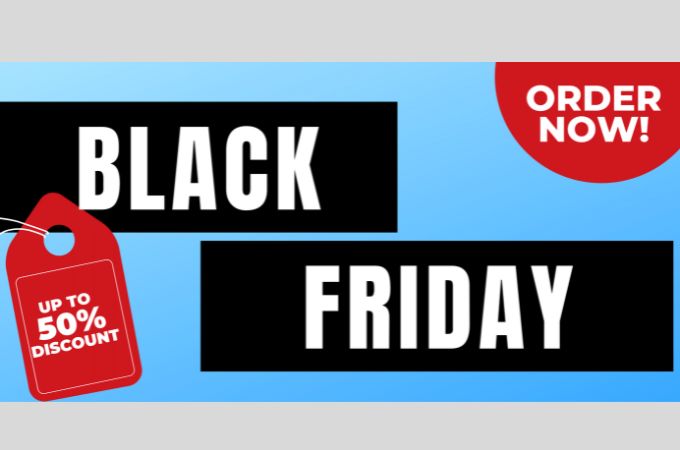 You can play with the consumer's mind by incorporating words or phrases that will make them not think twice whether or not they will avail of your product and service. Here are some examples: "Subscribe Now!", "Download Now!", "Buy Now!" "Add to Cart Now!", and "Order Now!".
Correct Color Combinations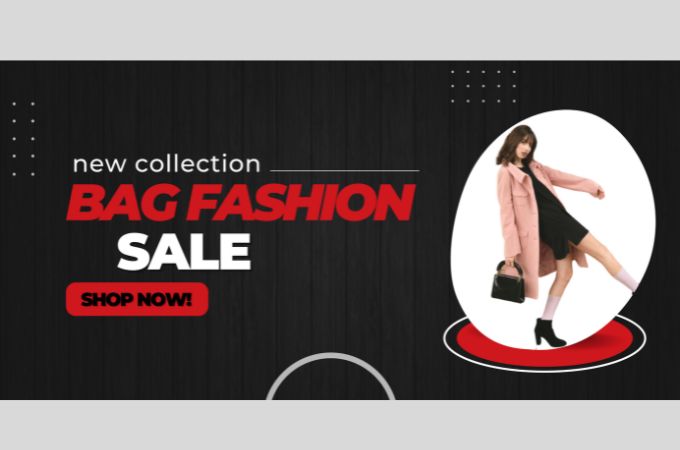 When creating your Black Friday banner ideas, choosing the right color palette is as important as choosing the right fonts. Using colors appropriately on your banner equates to its effectiveness since colors evoke emotions. Red, for example, represents energy, love, power, and determination. While Black symbolizes authority, power, and boldness. And combining them together will surely have a significant impact on your banner.
Special Offers
Black Friday refers to the first day of the Christmas rush, so including the highest percentage discounts on your banner will make consumers more likely to choose you.
Sense of Urgency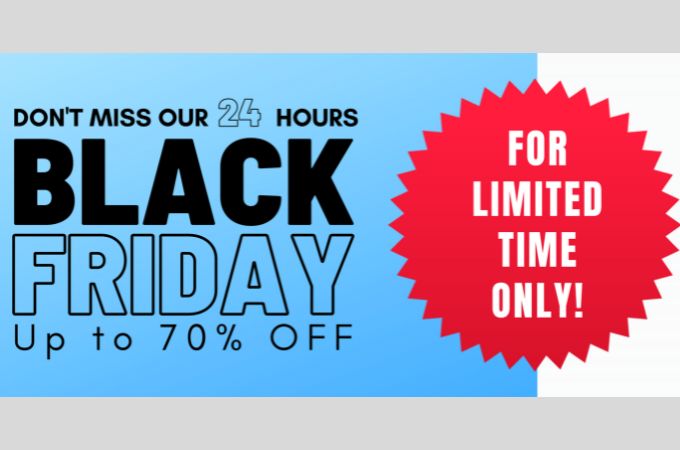 Making a Black Friday poster also requires words that indicate urgency in addition to call to action phrases. Consumers should feel as if they will lose a lot if they don't take advantage of the discount at that moment. You can use words like Limited, Now, Hurry, Expires, Quick, Fast, etc.
Relevant Elements
Don't put an image on your banner just because you think it's cute and blends well with your color palette. Make sure that the photos you include are related to your services or products. If you have a bag shop, of course, adding bags or a lady with a handbag is acceptable.
Best Apps for Black Friday Sale Banner
As a beginner, you should also know which tools to use after learning the basics of Black Friday Sale banners. Below you will find the top 3 tools that can help you unleash your creativity.
Canva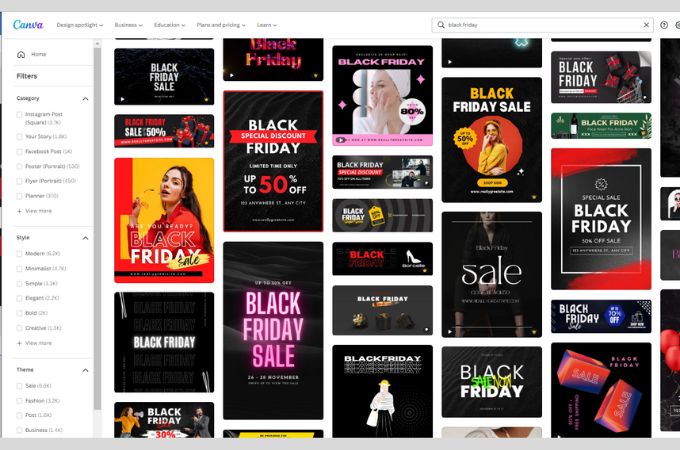 With Canva, you have a professional editor that is feature-rich and easy to use for beginners. With it, you can create your own banner from scratch, or choose from thousands of banner templates. It offers a number of free templates that you can customize to suit your services and discounts. The layout can be customized with fancy and classic fonts, elements and stickers, color palettes, backgrounds, and even upload photos from its built-in gallery.
Fotor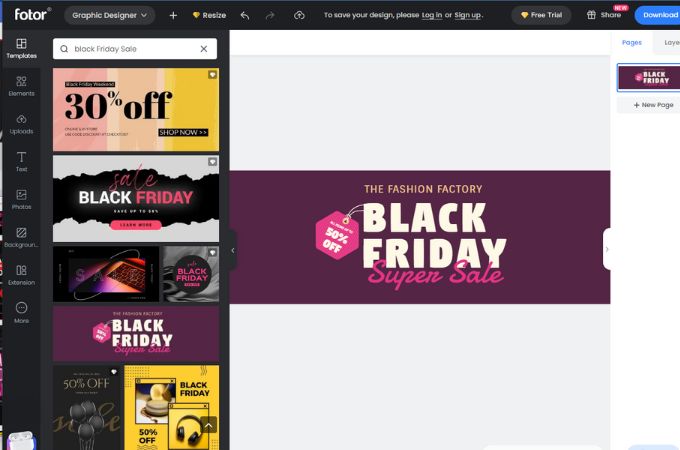 Fotor also offers premium templates of Black Friday banner ideas. These templates can be customized to introduce your products along with your offers. Add text, photos, and stickers to your banner easily with this editor. Additionally, it also offers different backgrounds– may it be an abstract one, solid plain, color, or gradient.
Adobe Photoshop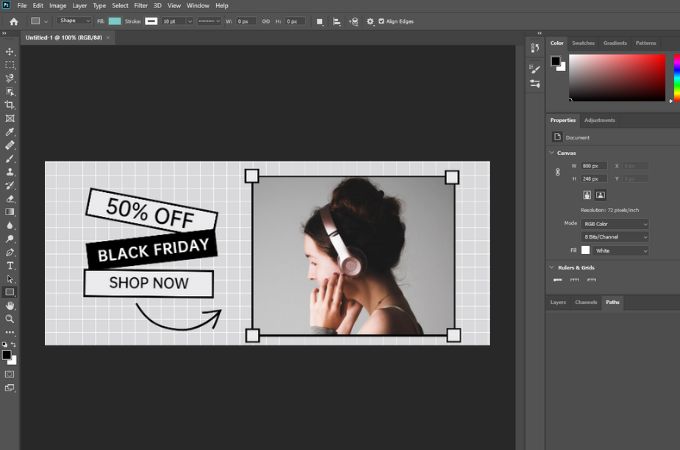 Photoshop is truly deserving of its reputation as the best photo editor of all time when it comes to graphic design. With its extensive toolkit and professional interface, it is no wonder this tool excels in creating Black Friday Sale ideas. Using the software's lasso and selection tools, you can highlight the elements you want to include or remove. It also has amazing sets of font styles. However, though powerful, this software is not recommended for beginners.
Note: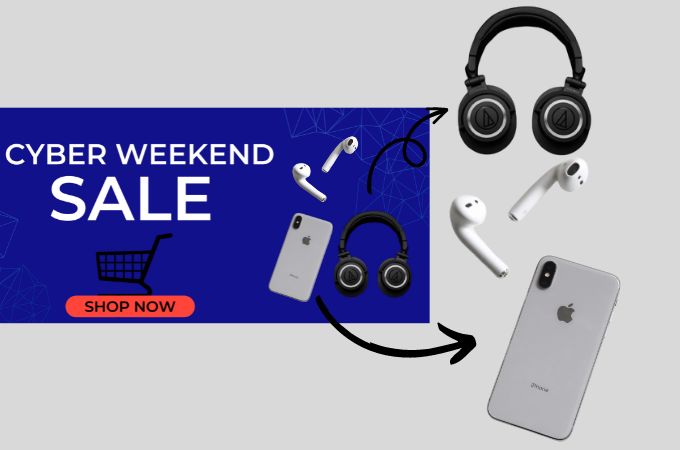 Make your own image transparent before adding it to your image in order to fit it properly. In this case, we suggest PicWish AI photo editor for removing your background. With its AI technology, this online tool helps you remove background automatically and quickly. You can also work on 100 images simultaneously with its PC version.
Download
Conclusion
The Black Friday Sale is the ultimate deal between sellers and buyers before the year ends. Therefore, you should know how to maximize your banners' purpose and convert them into sales. Hopefully, you already know how to create an awesome Black Friday Sale banner with all the tips we shared above.