10 Must-Try Efficient Apps like Photoshop
PicWish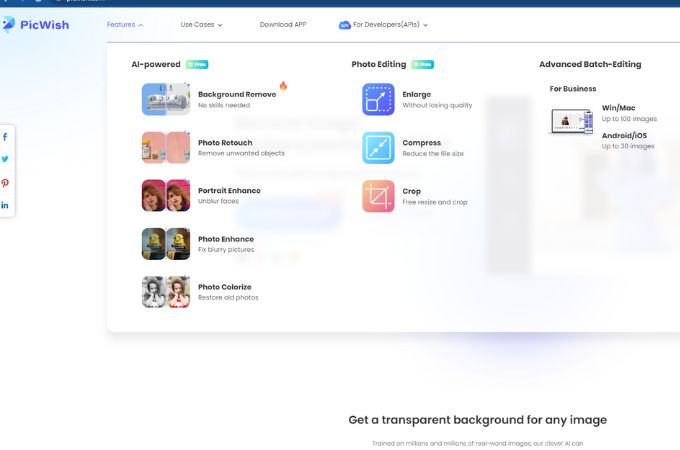 Why do you have to use Photoshop's lasso tool just to remove the background of your image if you have PicWish? This is the best alternative to Photoshop for rendering transparent images in just a snap. The tool automatically detects the subject from the image and removes it from the background using AI. Aside from basic editing features, this app also supports upscaling, retouching, cropping, compressing, and even removing annoying images like photobombers, watermarks, and clutter from photos. Amazingly, this tool can also colorize black and white photos online for free instantly without any special tool.
Pricing:
Free and unlimited use on its online version.
The premium version starts at $4.99/monthly subscription.
Best Features:
Changing the background instantly without masking or layers.
Processing complex backgrounds such as spaces between hair strands, and areas around the fur of animals.
Tips:
Install its software and batch edit photos, such as removing backgrounds, deblurring, and adding or removing watermarks.
Download
Pixelmator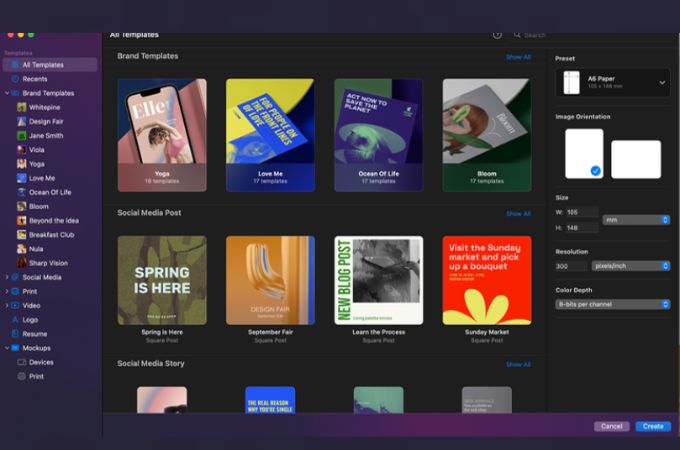 Pixelmator is one of the apps like Photoshop that can instantly enhance any photo. Exclusive for Mac, this photo editor has an interface that is almost as similar as Adobe's– from its toolsets, blank canvas, and side panels you will definitely enjoy using this. Although fully packed with editing tools, it is much easier to navigate and understand than the super advanced features of Photoshop.
Pricing:
$39.99 (15-day free trial available).
Best Features:
It has a digital painting feature that is ideal for aspiring graphic artists.
Pixlr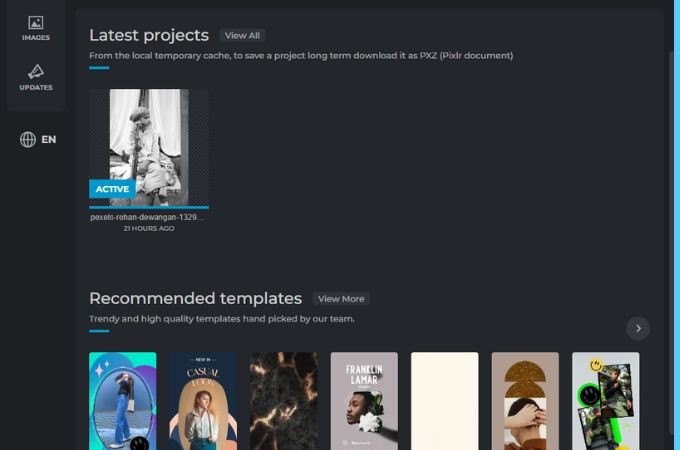 Pixlr is one of the apps like Photoshop on this list. The easily recognizable features of its interface make it ideal for beginners. Users can completely transform their images with this photo editor. Moreover, an image can be enhanced by adjusting its colors or adding filters and effects. And as an aspiring graphic designer, this tool's extensive collection of templates can serve as your training ground because you can use them as references when designing your own graphic. Despite having a premium version, its free version is more than capable of meeting your basic photo-editing requirements.
Pricing:
The online version is free.
The premium version starts at $7.99
Best feature:
Even after exporting, previous designs can still be edited and shared.
Darktable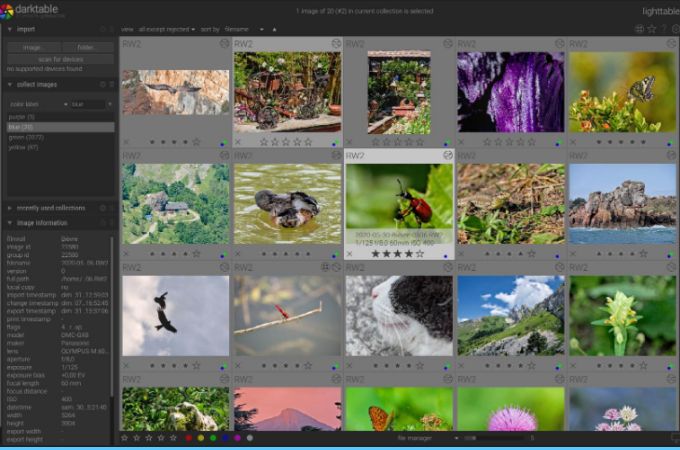 For those who want to explore the editing industry, Darktable is another great alternative to Photoshop. Despite its simple interface and straightforward toolset, this editor offers a complete suite of photo editing features. Meanwhile, by adding filters, adjusting colors, and using its color correctors, your image will take on a totally different appearance and perspective. And the coolest part is you can maintain the quality of your image even after multiple edits.
Pricing:
Free open-source software.
Best feature:
Easily create and save presets for future use similar to Lightroom.
Polarr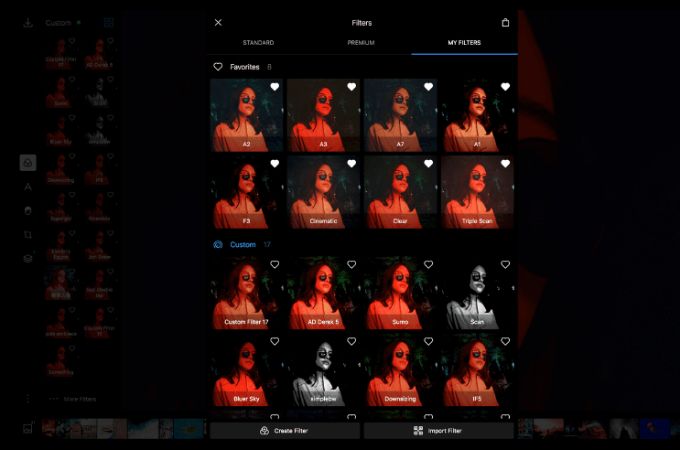 Polarr is perfect for those looking to do basic editing of their photos. This software like Photoshop has a vast set of filters which you can apply with a single tap to beautify your pictures including skin editing tools to hide imperfections. And its straightforward interface makes it ideal for those without any experience editing photos.
Pricing:
Free for the online version with limited features.
Prices start at $7.99/month for the PRO version.

Best feature:
You can edit various parts of your face with its beautification tools, including the nose, chin, or head width and height, teeth whitening, and smile appearance.
BeFunky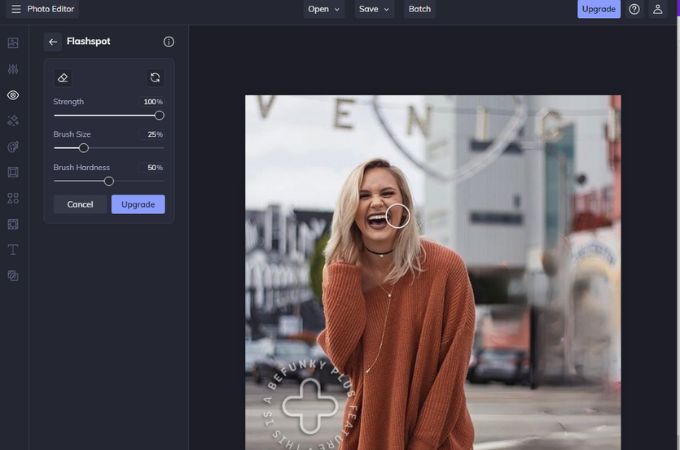 As an app like Photoshop, BeFunky has a lot of advanced editing tools, but it is also simple and easy to use. Also, a few of its basic features include cropping, resizing, rotating, adjusting colors and hues, and sharpening. Additionally, using this online tool, users can give their portraits a virtual makeover and maintain their natural appearance.
Pricing:
The online version is free
The premium version starts at $9.99/month
Best feature:
Automatically detects and fixes flash spots, resulting in glare-free images.
Canva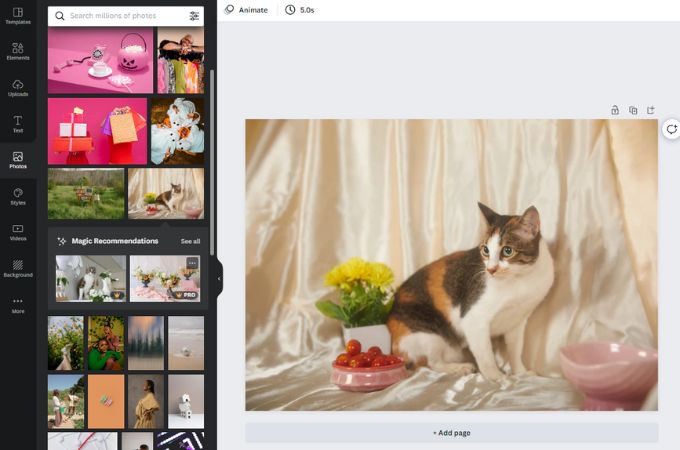 Canva is an app like Photoshop that can generate creative output. Banner designing, logo making, and invitations, brochures, flyer making are just some of the services that it offers. There is a predefined list of canvas types, which you can choose from to make social media artworks, wallpapers, documents, logos, infographics, etc. In addition, novice users will be able to show their artistic side with the collection of templates it has to choose from.
Pricing:
The online version is free.
The premium version starts at $49.99/annum.
Best feature:
Over millions of images are stored on its own servers.
Photoscape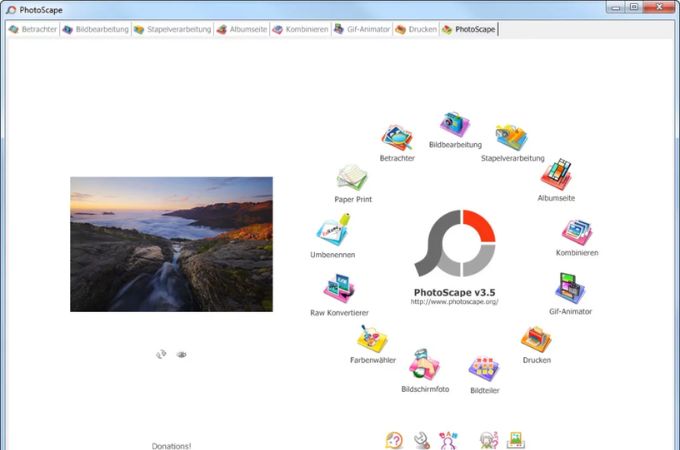 Users can use Photoscape's easy-to-use tools to edit and enhance their photos in a similar way to Photoshop. Your image can be resized, adjusted for color and brightness, cropped, and turned into mosaic artwork. It also has plenty of filters where you can save your favorites. The color picker also allows you to clone your projects pixel-perfectly.
Pricing:
$39.99 for one-time payment
Best Feature:
It can process projects even offline.
Krita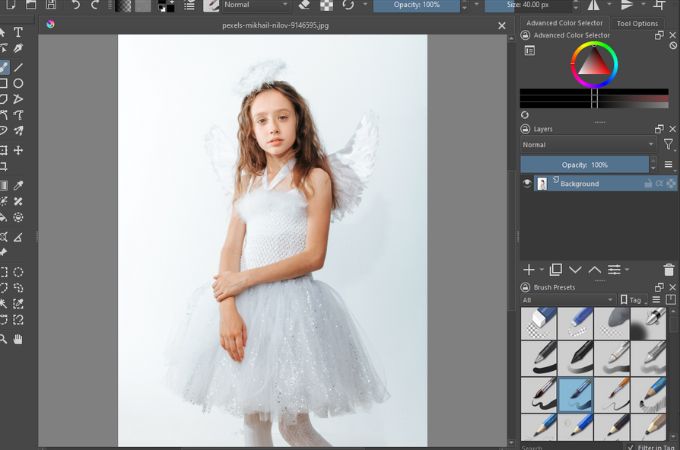 If you are passionate about digital illustration and painting, Krita will surely impress you with its wide variety of brushes. Despite its reputation as Adobe Illustrator's leading substitute, this software can also be a best alternative to Photoshop for its advanced tools, feature-rich interface, and multi-illustration processing ability. Moreover, the program even features cloning tools, lasso tools, selection tools, and layers. And with that, if you already intend to use Photoshop, you can begin there.
Pricing:
Free open-source software.
Best Feature:
Ability to work on multiple photos simultaneously.
Photoworks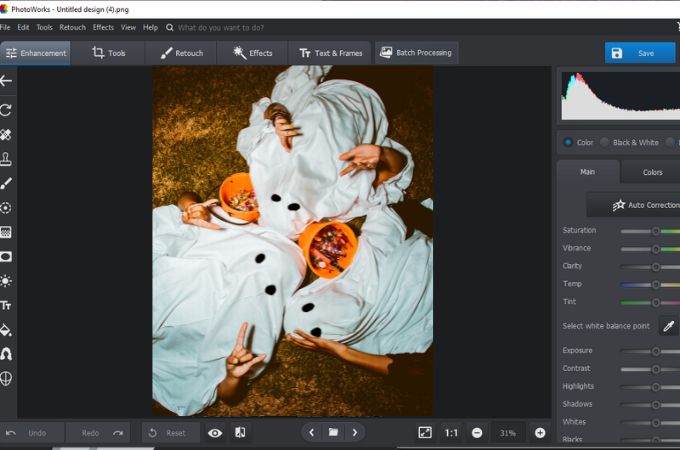 Photoworks might as well make it to the list of best alternatives to Photoshop. In terms of the toolkit, it's almost as good as Photoshop, but with a smaller file size. With its retouch tools, one-click filters, and easy-drag sliders for vibrance and color adjustments, this software can do wonders for landscapes, portraits, and scenery. And without using any selection or lasso tools, users can also remove unwanted objects from photos.
Pricing:
Best Feature:
Its interface can be set in any language.
Conclusion
Don't let your lack of knowledge of Photoshop stop you from doing advanced editing. In terms of interface, features, file size, cost, and output, there are tools that can be the best alternatives to Photoshop. It's up to you now whether you will continue to learn the complicated features of Photoshop or switch to simpler, more efficient, and budget-friendly apps.