Mobile-Friendly Halloween Photo Editor for Spooky Season
Tips Before You Add Halloween Background to Photo
You can spook up your Halloween night in many ways. Either do a role play of a vampire, a ghost, or dress like Chucky– the iconic killer doll who has been giving fright and creepiness since the 90's. Furthermore, you can also add a Halloween background to photo instead and use it as your profile picture on that spooktacular night. Here are some of the most popular Halloween backgrounds you can use this holiday, along with free sites where you can get them.
Choose the Perfect Halloween Background
Jack-O'-Lanterns
Do you know that Jack-O'-Lanterns are more than just Halloween props? Folklore says that it casts out supernatural and evil spirits when placed at your window. Typically made from pumpkins and carved with a scary face, these spooky lanterns can certainly add a haunted look to your images.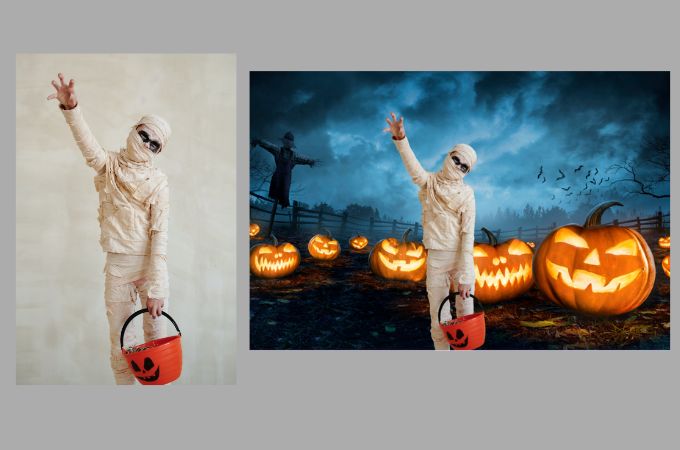 Zombies and Ghosts
Do you remember screaming your lungs out when watching ghost and zombie movies? Now that Halloween is just around the corner, it's time to edit pictures for Halloween with these two frightening creatures. Give goosebumps to your virtual friends by putting this on your background.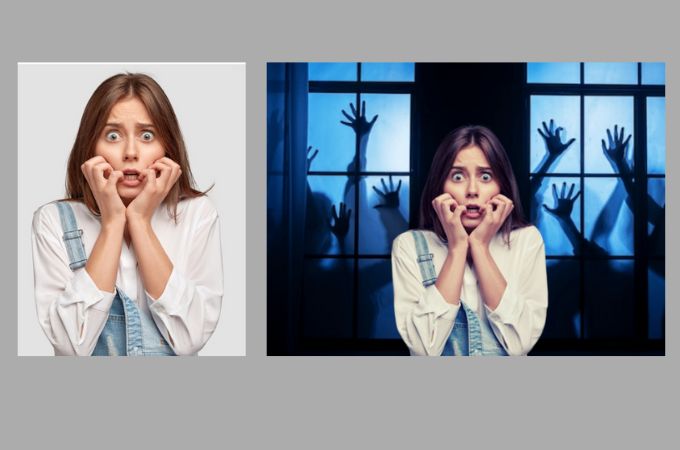 Dead Skulls Pattern or Cemetery
As Halloween is associated with death, skulls, and cemeteries make great backgrounds for your photo. Adding it to your Halloween photo entry will give it a creepy and haunting feel!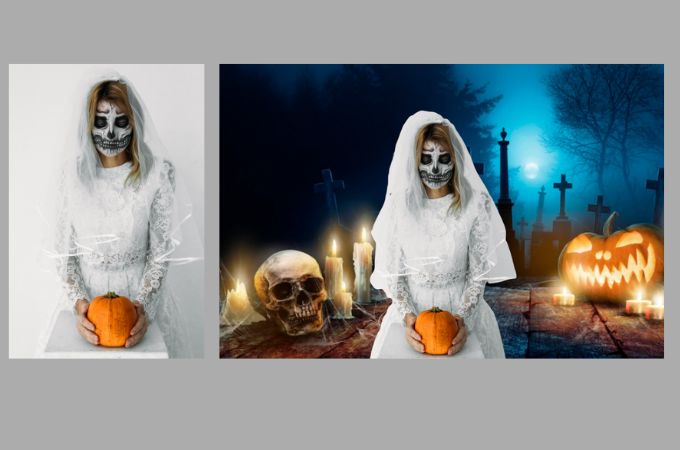 Haunted House/Castle
A haunted house or an abandoned castle may also be a good choice for your background. This type of background has a classical and eerie feel. Use your Halloween photo editor to add it now.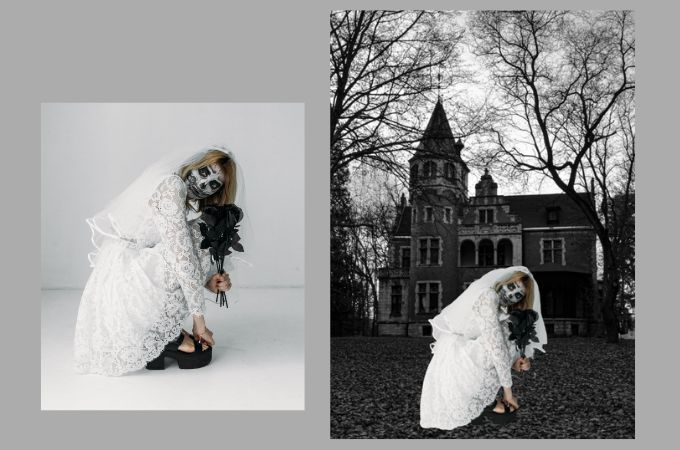 Download Halloween Background for Free
After deciding what background to use for your image, you might as well look for websites that offer free downloads. And to make it easier for you, we listed great websites that offer zero fee images without watermarks. Check them below!
Pexels
You can download images from this image-provider site in HD quality, including Halloween-themed photos. Using the search box of the site, you can generate accurate results by typing in the keywords.
Freepik
Whether a Halloween banner, a vector, or photo, Freepik provides them for free. With more than 100 million collections, you can find just what you're looking for.
Unsplash
Regardless of the type of image you want to download, Unsplash definitely has it. This app has 10,000 Halloween images that can definitely make your photo creepy and scary.
Note:
If it so happens that you found a good Halloween backdrop but it has a watermark, you may want to learn how to remove watermark from image free. Just keep in mind that it is only allowed to remove the watermark of an image if it is copyright-free.
A Must-Have Mobile Halloween Photo Editor for Your Smartphone
With PicWish photo editing app, you can now edit pictures for Halloween and give your photo a spine-chilling vibe. Using this app, you can turn your once-adorable photo into a spooktacular one by accurately removing the original background of your image and replacing it with a Halloween-themed one. Additionally, you can adjust its brightness and contrast settings to blend your image well with its new background. You can also add shadow to image to make them look more natural.
Key features:
Renders HD quality output up to 2000px.
Powered by AI-technology for quick and instant background removal processing.
Exports file to JPEG and PNG.
Here is the step-by-step guide to add Halloween background to photo:
First, download and save halloween backgrounds on your phone.
Next, launch PicWish and hit Cutout to upload the original image.

Then, wait a second as the tool removes the background and consequently hit "Background" and "Photo" to upload the replacement image from your gallery.

Adjust the location, contrast, and brightness of the original photo to make it appear more natural as much as possible.

Once done, tap the Save button to download your output.
Tips:
Besides changing the background, you can also create Halloween stickers with this app by saving it as a PNG or transparent image and adding them to another image.
Conclusion
Using the PicWish mobile app, you can now add Halloween background to photo and effortlessly send chills and frights to your online friends. Freely unleash your creativity with this Halloween photo editor on your mobile phone. Spooktacular, isn't it? Share your thoughts with us!