Remove Watermark from Video
Explanation of watermarks in videos
Watermarks in videos are essential for protecting the copyright of creators' content. They provide a way for creators to assert ownership and prevent unauthorized use of their videos. Watermarks can be visible or hidden within the video, and they should be perceptually invisible and robust to ensure their effectiveness. This is particularly important as digital data can be easily copied and shared. Therefore, the process to remove watermark from video should be carefully considered to maintain the integrity of the creator's work and prevent unauthorized use. To proceed, let us have a look at these video watermark remover tools listed and discussed in this article.
Reasons of why removing watermarks
Sometimes people may want to get rid of watermarks, in videos to make them look better and keep the content intact. Watermarks can block details and distract viewers which can affect the quality and effectiveness of the video in conveying a message or telling a story. However, it's essential to remember that removing watermarks without permission could violate the rights of the owner and might be considered illegal. It's crucial to respect property rights when thinking about removing watermarks from videos.
Methods for removing watermarks
PicWish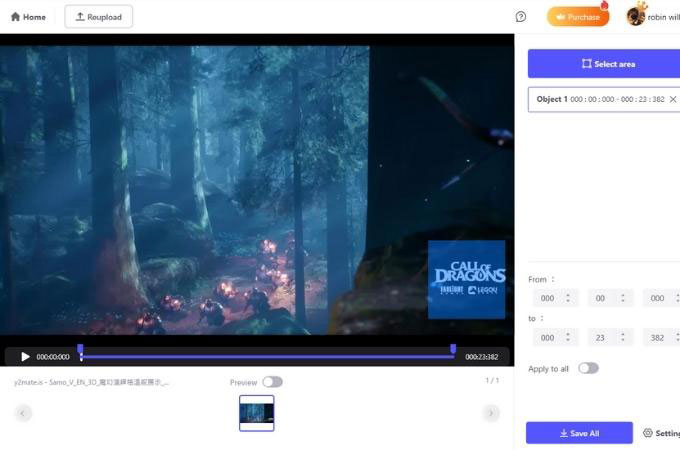 One of the best ways to remove video watermark is PicWish. This is a popular app that offers a range of image editing tools, including background removal, image enlargement, photo retouching, and more. Users have praised the API for its ease of use, effectiveness, and affordability. The background removal feature is particularly appreciated by users, as it allows them to easily remove the background from images. PicWish also offers other services like photo retouching and enhancer, but the focus on background removal seems to be the standout feature. The API is available both online and for Windows and Android platforms. It offers a free version with the option to upgrade to a PRO version for additional features. Users have also mentioned the accuracy and speed of the AI-powered tool.
Here are the detailed steps on how to remove the video watermark using PicWish:
Get the app by clicking the download button below.
Launch the app and choose Remove Watermark from Video.

Upload your video with a watermark the hit Start.

Click Select area, drag the shade to the watermark then hit Save All.

Your video is now ready.
Veed.io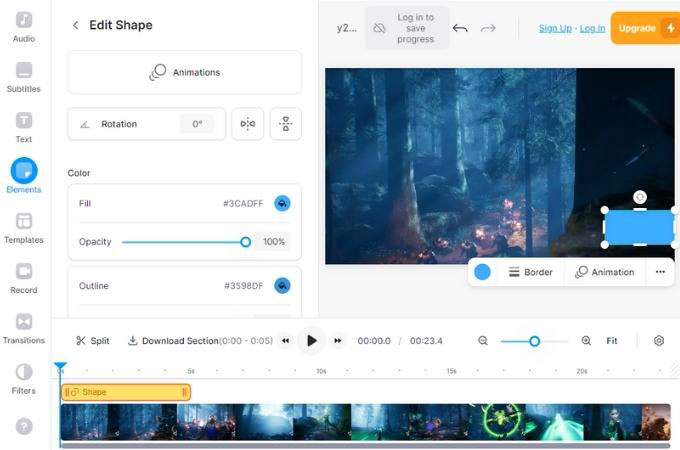 Another tool is VEED.io. This is an online video editing tool that offers various features for removing watermarks from videos and reusing content for different social media platforms. With this tool, users can easily remove or cover watermarks by cropping the video, overlaying another video, or placing an image on the watermark area. The tool also provides options to add logos, stickers, text, and subtitles to cover the watermark. Additionally, it offers a background remover, a complete suite of video editing tools, and the ability to create multiple videos for various purposes. It aims to provide a user-friendly experience with easy navigation and fast rendering times.
Media.io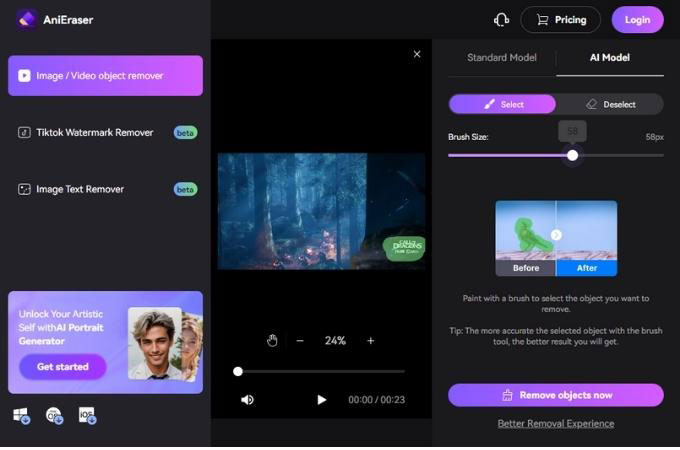 We also have another remove logo from video tool, Media.io which offers an online watermark remover to help users easily get rid of watermarks from their videos. It provides a user-friendly interface and does not require any prior editing skills. Also, users can upload their files directly from their browsers and remove unwanted elements from their videos. Moreover, it also supports various video formats and can remove even dynamic watermarks. Furthermore, it also functions as a complete video editor without a watermark, offering additional features such as cropping, trimming, and flipping, as well as adding background music.
Flexclip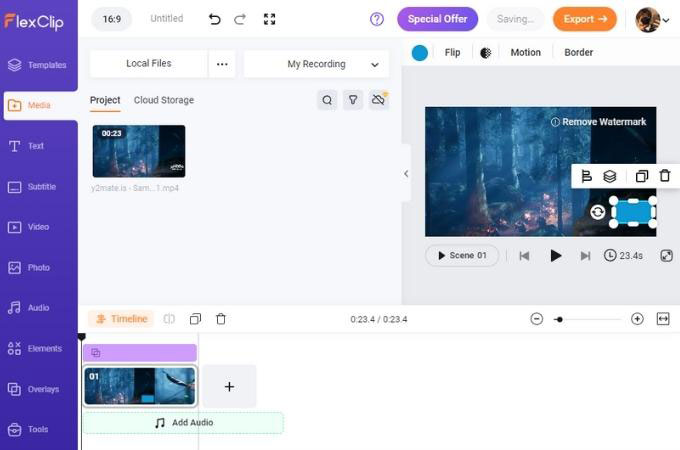 You can also try FlexClip. This is an online video editor that offers an easy way to remove video watermarks without blur. It allows users to add elements or crop the video to cover the watermark. The process involves heading to the Elements section and selecting a shape to place over the watermark or zooming out the video until the watermark disappears. The best part is that it is completely free to remove watermarks with this tool, and users can preview the entire video before exporting to ensure the desired result.
VideoLeap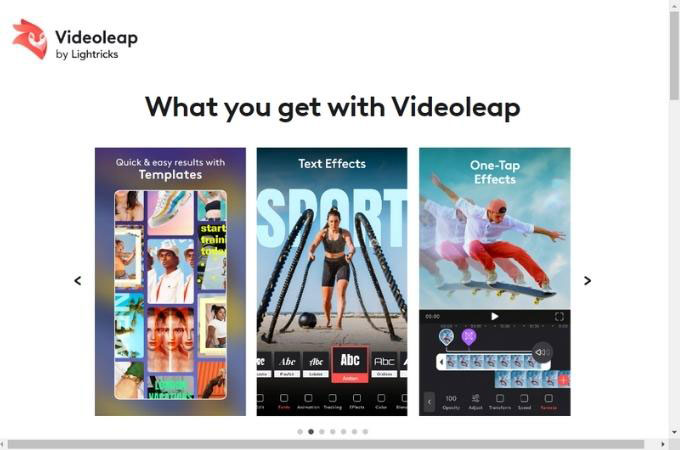 The last tool on the list on how to remove watermark from video is Videoleap. This video editor provides a convenient way to remove unwanted objects from your videos. Simply select the clip on the Timeline, choose the Remove tool, highlight the object you want to remove, and tap Apply. The object will then disappear after a quick processing time. You can also use this tool to get rid of watermarks from your videos. This tool is currently exclusive to the app for iOS, and it allows you to remove both static and moving objects from your videos.
Ethical ways and disclaimer when removing video watermarks
When removing video watermarks, it's important to do so ethically and legally to respect copyright and intellectual property rights. Always ensure that you have the proper authorization to remove the watermark from the video. Online video editing tools offer features like cropping and overlay to remove watermarks. However, it is important to use these tools in compliance with copyright laws and terms of service to avoid legal issues. Always seek permission from the copyright owner before removing any watermarks from videos to ensure ethical and legal use of the content.
Conclusion
When considering the removal of watermarks from videos, it is crucial to prioritize ethical and legal practices to respect copyright and intellectual property rights. This entails obtaining proper authorization from the copyright owner before using any online editing tools to remove watermarks. While there are several tools available, such as PicWish, Veed.io, Media.io, FlexClip, and VideoLeap, offering features for watermark removal, it is essential to use these tools in compliance with copyright laws and terms of service to avoid legal issues. Always seeking permission from the copyright owner before removing any watermarks from videos ensures the ethical and legal use of the content.