Outstanding Paid and Free Video Watermark Remover Tools
PicWish
Price: $5.99/month
There are several online apps for removing video watermarks, but not all of them preserve the output quality. Fortunately, PicWish Watermark Remover stands out as an exceptional solution. This advanced video watermark remover employs an AI watermark remover algorithm to automatically eliminate watermarks from videos while maintaining its quality. With its user-friendly functionality, just like its capability to batch edit photos, this watermark can also conveniently process multiple videos at once.
Download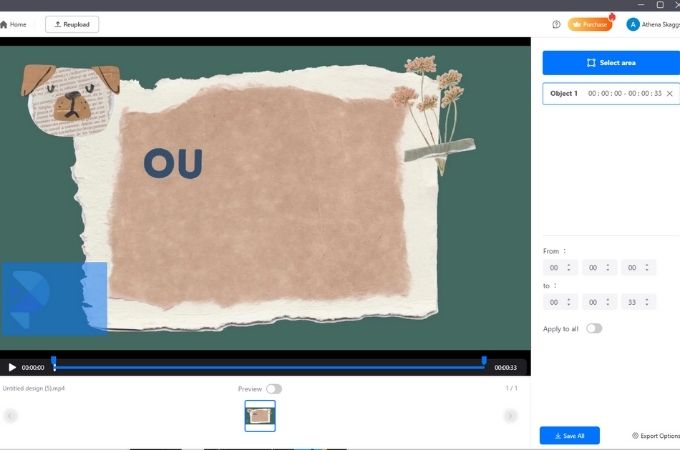 HitPaw
Price: $8.99/month
HitPaw stands out as one of the best watermark remover apps on this list. It is a feature-rich video editing software that can be used both online and offline. With three efficient modes—smooth filling, texture repair, and edge filling—it excels at removing watermarks from videos. Users can easily select the desired area for watermark removal, and HitPaw swiftly gets the job done. Notably, this software offers additional capabilities such as adding audio notes or music and converting video file types. However, it's important to note that the online version has limitations, while the paid version of HitPaw is restricted to use on a single PC.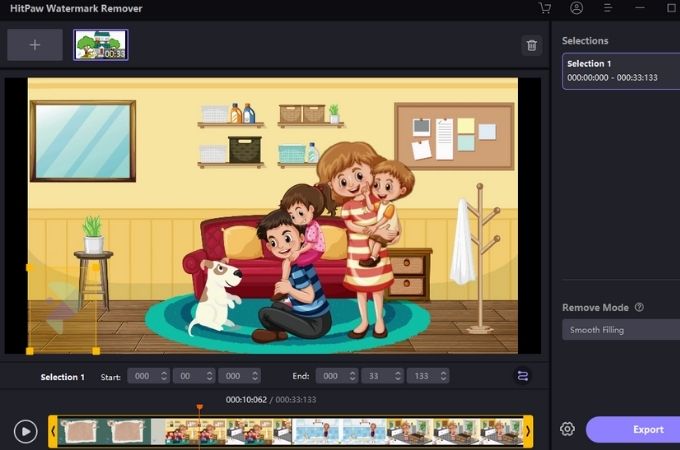 Movavi
Price: $12.49/month
Movavi video editor challenges the misconception that video editing programs are restricted to high-end desktops by delivering smooth performance even on low RAM systems. Also, this video watermark remover's crop function can effortlessly remove watermarks from videos, while also offering the versatility to add objects, images, or text as cover-ups. More than that, the software excels in various features, including seamless video segment cutting, merging multiple videos, efficient watermark removal through the crop tool, and instant video reversal. However, it's worth noting that the free trial version has limited functionality.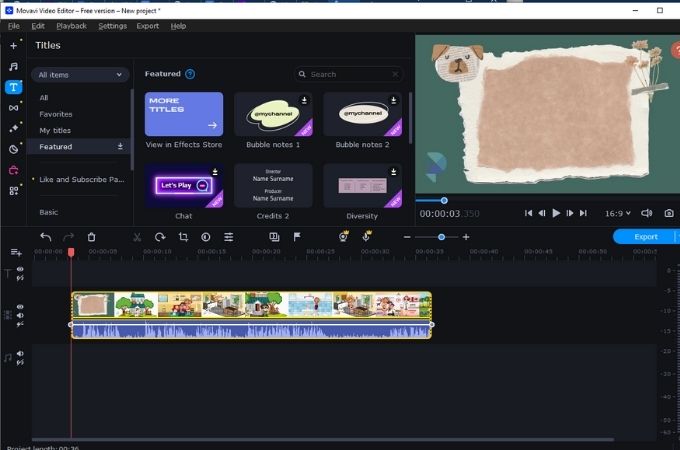 EaseUS Video Editor
Price: $29.95/month
EaseUS Video Editor is a versatile and comprehensive video editing program that can remove watermarks from your videos. This software offers multiple effective methods to achieve watermark removal, such as blurring the watermark, cropping the specific section containing it, or even replacing it with a new element. With support for various video formats and aspect ratios, as well as an extensive range of special effects and editing tools, EaseUS Video Editor empowers you to edit your videos with ease and create watermark-free masterpieces.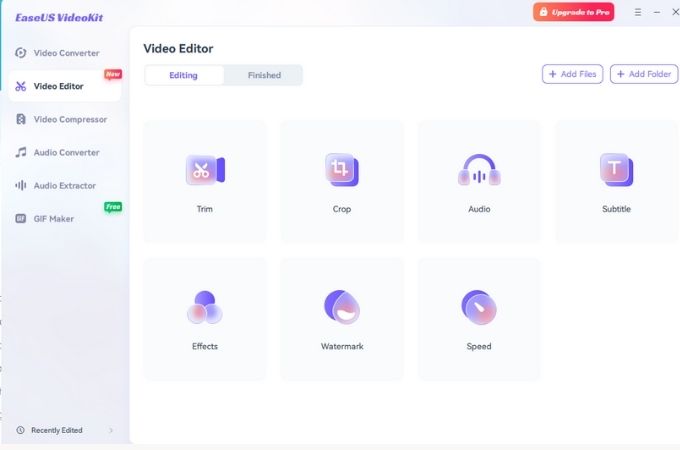 OpenShot
Price: Free
OpenShot is a free and open-source video watermark remover software compatible with Windows 7/8/10. It offers professional-level video editing tools and supports multiple file formats. With OpenShot, users can easily remove watermarks from videos using various methods. While beginners may find it overwhelming and the number of effects is limited, OpenShot remains a cost-effective and user-friendly solution for watermark removal.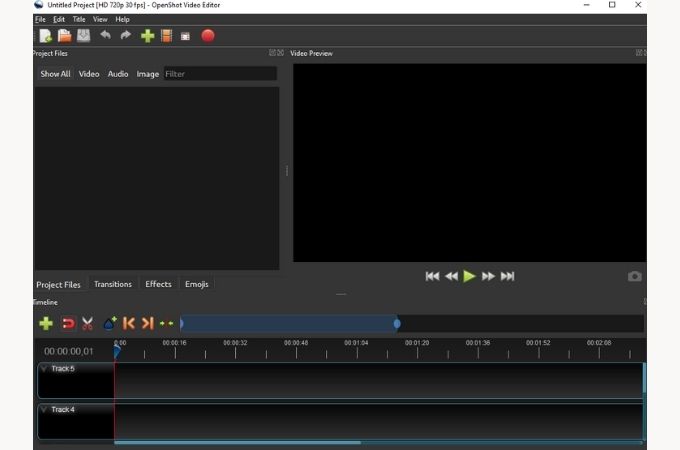 Olive Video Editor
Price: Free
Olive Video Editor is a powerful and free video watermark remover specifically designed for watermark removal from videos. It offers a straightforward process where you can import your video files, select the watermark removal option, and save the resulting watermark-free file. Alongside its watermark removal capabilities, Olive Video Editor provides a range of editing tools for further customization.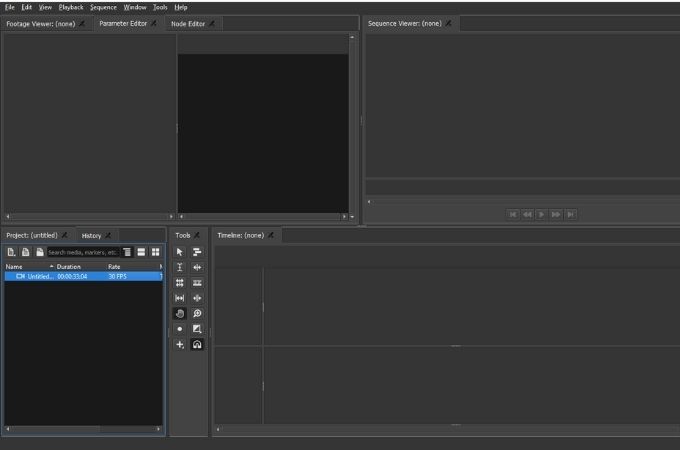 Conclusion
Now that you already have the set of excellent video watermark remover tools, you can now make your videos watermark-free and repurpose them. Just take a try to any of them, and share to us your experience about them.