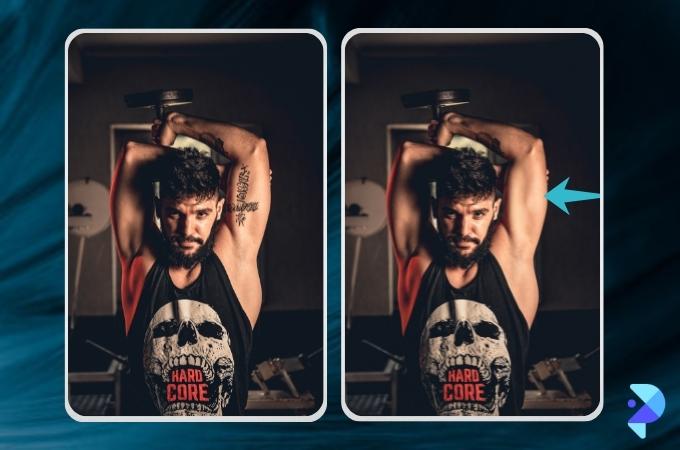 Everyone is unique and has their own reasons why they want a tattoo. Some of them believe that wearing a tattoo makes them cool, while others get a tattoo because it represents something important in their life. But for some reason, there are people who want to hide their tattoos in photos. In this case, for those who are not tech-savvy visiting the doctor to remove the tattoo is what they think would help them. It is painful if they will pursue it. That is where PicWish comes in. With this, you would know the easy ways how to remove tattoos from photos. In this post, we'll explain the benefits of using PicWish, provide simple steps, and the reasons why you should use it.
How to Remove Tattoos from Photos
Best Ways to Remove Tattoos from Photos with PicWish – 100% Free
PicWish is the ideal photo editing tool available online for free that can be used to remove tattoos. No matter how big or small your tattoo is marked in your body, this platform has an Al tool that can remove it with ease. It has simple features that do not require extensive skills perfect for beginners. In just a few seconds, you can get tattoo-free from your photo. Refer to the following steps to learn how to use PicWish to remove tattoos from photos online for free.
Go to PicWish Photo Retouch and click the "Upload Image" to import your photo.

Use the brush tool and mark the tattoo in the picture you want to remove.
Then turn it tattoo-free by hitting the "Erase" button.

If you are satisfied with the result, then you may click the "Download" button to save it on your device.
Why You Should Use PicWish?
What is it that makes PicWish so good and recommended? It was established just recently but is surprisingly recognized as one of the professional photo editors by millions of users. With the advanced removal tech features it offers, you'll get a satisfactory result. Furthermore, this website is available for free.
Want more? PicWish also offers a range of free online tools such as background remover, photo enhancer and more to help you perfect your edits. No skills requires, 100% automatic.
Conclusion
After reading this post rest assured that finding other related tools that can help you remove tattoo from photo online free is no longer necessary. PicWish is what you need to do the task. So if you want your photo to turn tattoo-free, you may start using this tool. Save yourself from expensive and complicated online tools and start to use PicWish.