A Complete Guide: Add Shadow to Image
How to Add Shadow to Photo on Your Phone
PicWish
This app is widely used by Android and iOS users to remove image background and create pro photos for products. It is designed with an intuitive and user-friendly interface that can be used by beginners as well. Add to that, this app enables users to change the background with a solid color or a custom backdrop. And to make your images look realistic, this app add a shadow feature that you can use with ease. Another worth mentioning about this app allows to remove background in bulk from up to 30 images at a time.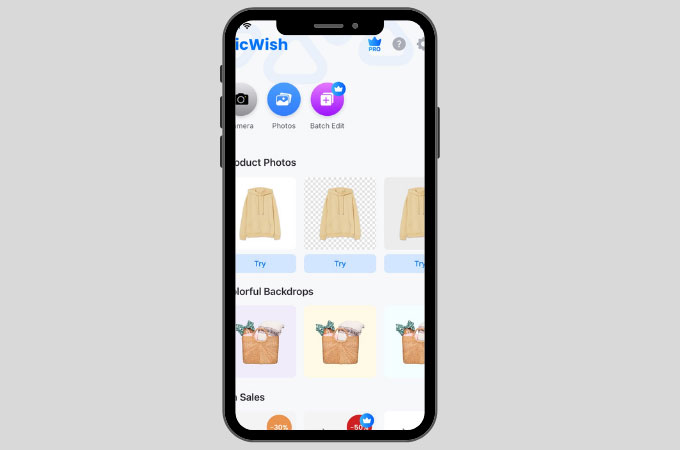 Canva
Canva is another app that can help you add shadow to product image. You can adjust the shadow's size, transparency, blur, and color to achieve the look you want for your product image. It comes with 6 shadows, including glow, drop, angle, curved, page lift, and backdrop. Compared to the first app, Canva does not allow users to process multiple images at once. Also, you have to purchase in order to remove the background. But the good thing about Canva is that there are tons of photo editing tools and features that can be used to get satisfactory results.
Here are the steps to guide you on how to make shadows with Canva.
Install the app on your device and open it to get started.
Import your photo and make sure it is transparent (for non-VIP users),
After you import a photo, tap the "Edit image" option and click "Shadows".
Choose one among the shadow options available within the app.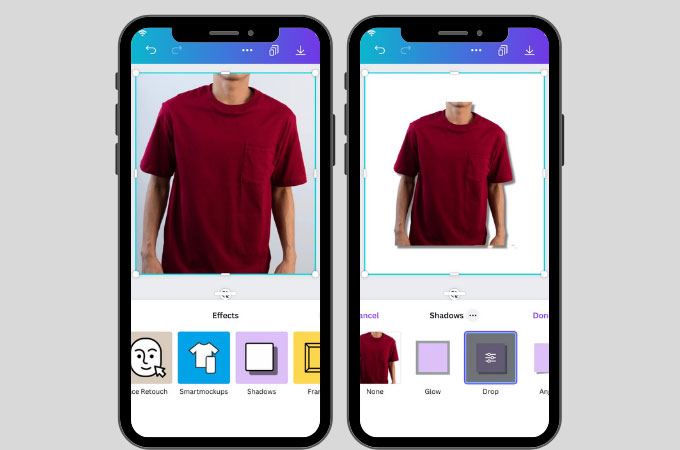 Drop Shadow for Instagram
If you are an Android user but you don't know what is the ideal app to add shadow to the product image, might as well try this app called Drop Shadow for Instagram. This app is not only built for Instagram photos but also it can be used for product images. In addition, a shadow can be applied in three areas: direction, position (X, Y), color, and add extract dominant color from a photo. Refer to the steps below to know how to use this app to add shadows to product image.
From your Play Store, search the app and install it.
After you install the app, import your photo by tapping the "Choose Image" button.
Next, select the "Shadow" feature and adjust it until you get a satisfactory result.
Finally, click the "Save" button to download it on your device.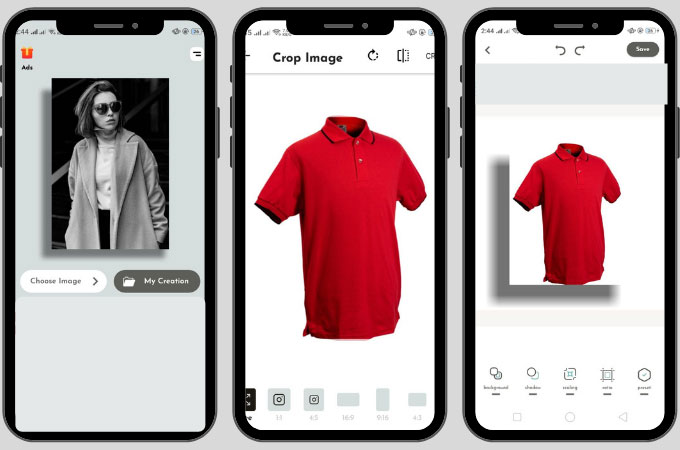 3 Efficient Ways to Add Shadow to Photo Online
Pixelied
For the online category, the first tool that beginners can use is Pixelied. With the use of this online tool, you'll be able to create a photo shadow effect that makes it look more realistic. What's more, it doesn't have to be skilled before you can use it. Pixelied is a simple yet efficient tool that even beginners can rely on. So if you want to add shadow to image, the simple steps are as follows.
Go to "https://pixelied.com/features/add-shadow-to-image" and click the "Upload Your Image" button.

Select an element and hit on the "Shadows" button located in the menu bar above your image.
Next, select the shadow color and use the "X", "Y", and "Blur" sliders to create a shadow effect.
For the final step, click on the "Download" button when you're done.
LunaPic
Learn how to make shadows for product images with the help of LunaPic. It has a different borders menu in which drop shadow is included. Aside from drop shadow, you can apply a border tool, sticker border, rounded border, color tint border, blurred border, and many more. Check out the simple guide below to get started.
Click this page and click the "Upload" button to import an image.
Once finished uploading your image, you may click the "Borders" > "DropShadow" menu.
Adjust the size and click the "Apply" tab.
Then hit the "Save" option to download it on your device.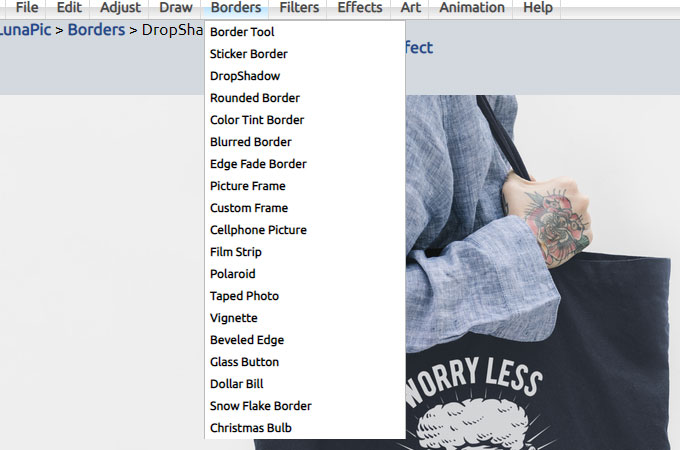 Ikalas
To complete the list of online categories that can help users to add shadow to image, Ikalas should be one of your choices. It has a simple interface and editing tools that make the process a lot easier. Als. you can adjust the position and size of the shadow, as well as the color. The following steps can help you how to achieve a realistic product image.
Visit the official website and import your photo by dropping it on the site.

When uploading is complete, adjust the shadow's position, color, and size.

Then you can hit the "Validate" tab to process and save it.
Conclusion
After reading this post, probably you would realize how important is to have a perfect tool to help you add shadow to image. Applying a shadow effect shouldn't be complicated, however, it is recommended that the tool you use offer background removal and shadow features at the same time. So if you want to save time and money, then choose the right one.