Pet Passport Application
Pet Passport Photo Requirements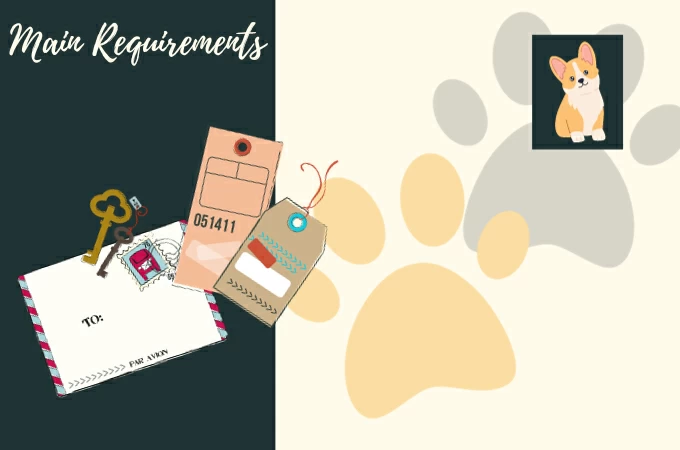 The document typically comes in a compact blue booklet. Here are the notable features that it must have.
Size: 1.5 inches in height and 2.5 inches in width (40mm x 60mm) (144 px x 240 px).
Background color: Grey or white.
Clearly displays the pet's characteristics.
Key Details
First, state your name, complete address, telephone number, and signature.
Provide the description of your pet including its name, breed, species, sex, birthday, color, and other notable features.
Additionally, you have to include the microchip information of your pet. This includes the code, date of application, location, and others.
You also have to include the information of the pet's veterinarian. Fill out their name, address, telephone number, email address, etc.
How much Does it Cost?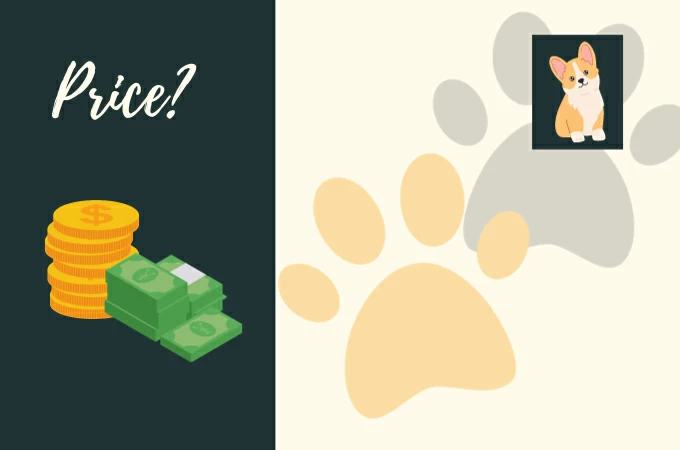 A typical EU pet passport photo costs around £15 for 6 pictures. For an US dog passport, the price can range from $145 up to $575. This depends on the vet fee, pet species, point and destination of travel, and others. Unfortunately, it is hard to determine the exact day you can get your dog and cat passport. Several factors are considered like appointments and getting all the certificates needed.
Make your Own Pet Passport
If you don't want to spend a lot of money just to get your photos, we got a cost-effective solution for you! With PicWish, you can make a DIY for free. Here, you can simply take a good portrait picture of your pet using your camera or smartphone and let PicWish handle the rest. It can remove the background and change it to white or grey. Also, it has a tool that can resize the picture according to the preferred size (1.5 in x 2.5 in).
Follow the steps below to create Pet Passport with PicWish
Using your web browser, visit the background remover tool of PicWish and click Upload Image to begin.

Wait for a few seconds and let PicWish remove the background. Once done, click Edit More to continue.

From here, select the color white for the background then go to the Size tab. Change it to 40mm x 60mm or 144px x 240px.

Lastly, click the Save button to download the image.
Conclusion
Our guide has explained the important points of the pet passport application process. We've covered the key elements, from the photo requirements to the details neede­d in the document. For those looking to re­duce costs and create the­ir own photos, we introduced PicWish, an affordable ­option using a free tool for making photos.