Layout Your Feed Using these Best Photo Editing Apps for Instagram
Create Impressive Themes with Instagram Picture Editor
With all the hype in the social media world, people often feel pressured to post exquisite images on their feeds. This is especially true on Instagram, where aesthetic photos have become a standard for popularity. By posting beautiful, in-theme content, Instagram users usually turn into influencers who gain thousands of followers and even get invited to promote brands. And if you wish to make your Instagram feed more visually appealing, you may want to include themes in your image. Among them are:
Consistent Color Palette
It's about having a dominant color scheme in your photo just like with the sample below. With this, your theme will look organized and pleasing to the eyes.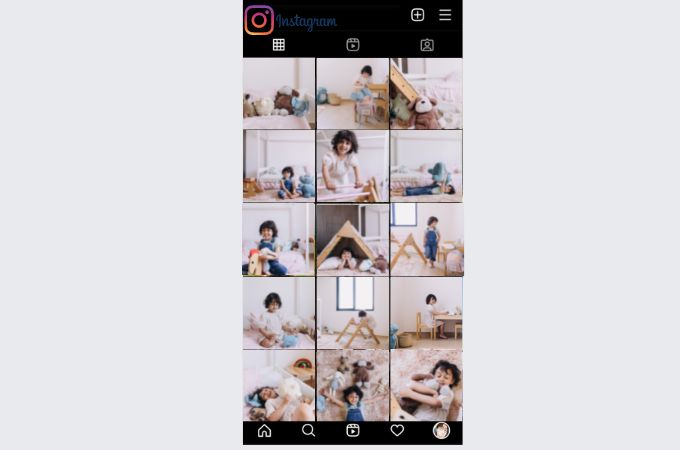 Grid Tile Effects
In terms of creativity and uniqueness, Grid Tile Effect is another striking theme. This allows your followers to explore more of your feeds. Accordingly, if the first theme we discussed uses dominant colors, here you need to gather relevant images for your theme. If you are showcasing beach photos, you should include images of the ocean, beach sunset or sunrise, or any beach activities.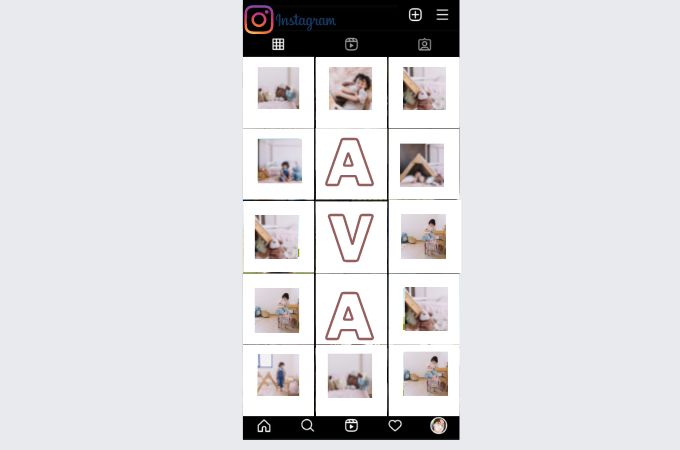 White Bordered Photo
Most Instagram users use white borders to avoid the annoying black borders that emphasize the inconsistent sizes of their images and videos. This theme accidentally becomes thematic as it appears to be like a photo album.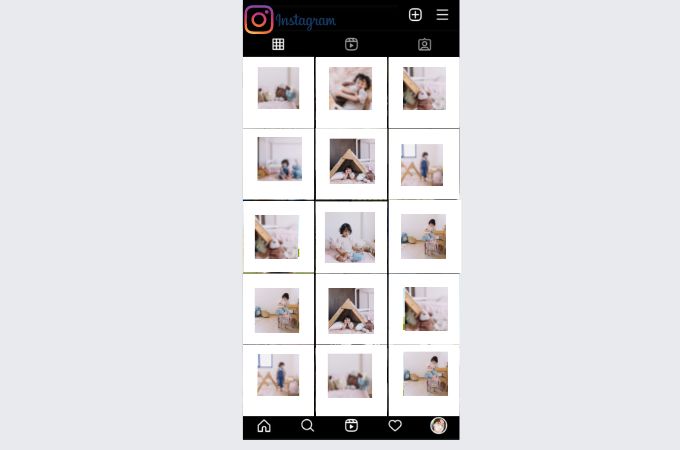 Black and White
Nothing beats simplicity and minimalism. Another creative way to stand out among Instagram feeds with colorful themes is to use this theme. Also, this theme is easier to organize and do than the other theme we mentioned.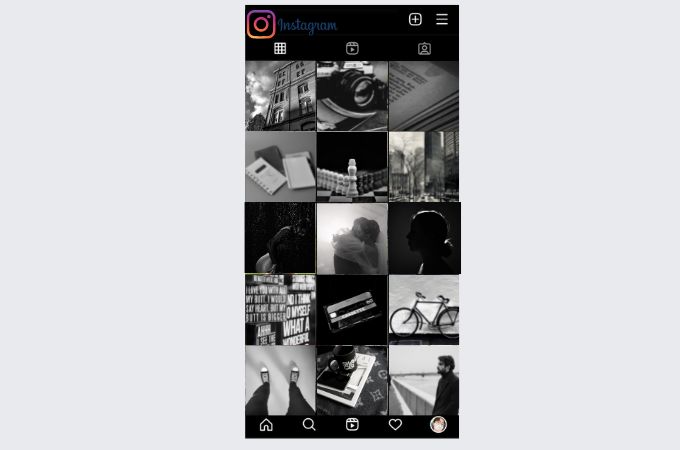 After we have laid out beautiful themes for you, you can now start planning your theme and think of the perfect Instagram picture editor and achieve it.
5 Best Instagram Photo Editing Apps to Try
Before diving into our list of best photo editing apps for Instagram, make sure that you're using a quality image. If it's unclear, it is suggested to enhance blurry photo first. Try to stick to a width of at least 1080 pixels in order to avoid grainy effects. Unfortunately, that is not always within your control. Fortunately, you will learn solutions to these problems as you read this article. We'll now move on to explore some of the best Instagram photo editing apps:
PicWish
Available both for Android and iOS.
For enhancing your photos before uploading them to your Instagram feed, PicWish is one of the best photo editing apps for Instagram. As opposed to the other Instagram picture editor that comes with a wide collection of filters and effects, this app offers advanced editing capabilities such as removing backgrounds, enhancing blurred or grainy pictures, and even adding shadows for more texture to your images. With PicWish, you can also remove photobombers from your pictures, making them more Instagrammable.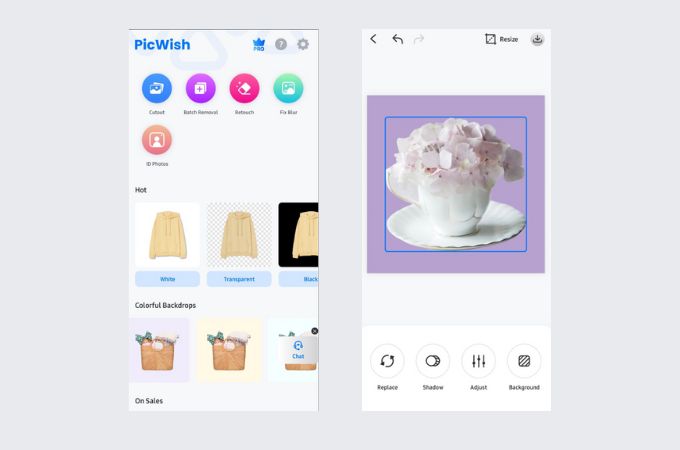 Adobe Lightroom
Available both for Android and iOS.
One of the most popular and feature-rich Instagram photo editing apps is Lightroom. This editor provides a basic editing toolset that helps you transform your photo into an aesthetic one. This tool stands out because of its Preset filters that can be created and shared with other editors. And if your theme is Consistent Palette this tool is a big help for you.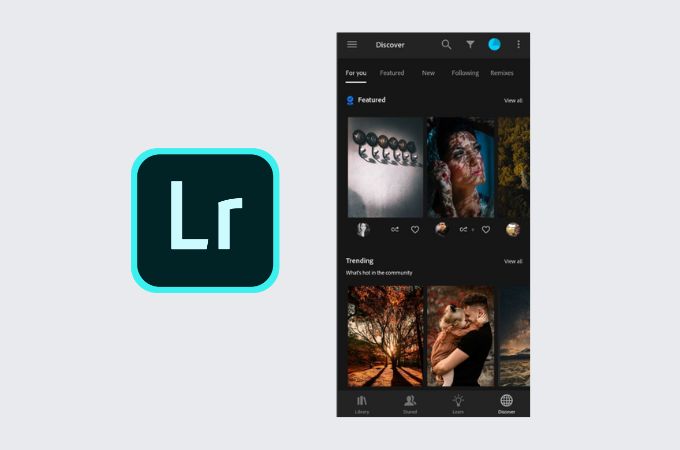 Snapseed
Available only for Android
Snapseed is one of the best photo editing apps for Instagram we listed for you too. With this editor, you can adjust your photo's brightness, contrast, white balance, and color curves. In addition, you can add elements to your picture using this mobile app, such as grain and glow. The Healing button is also useful for fixing blemishes and reflections in portraits.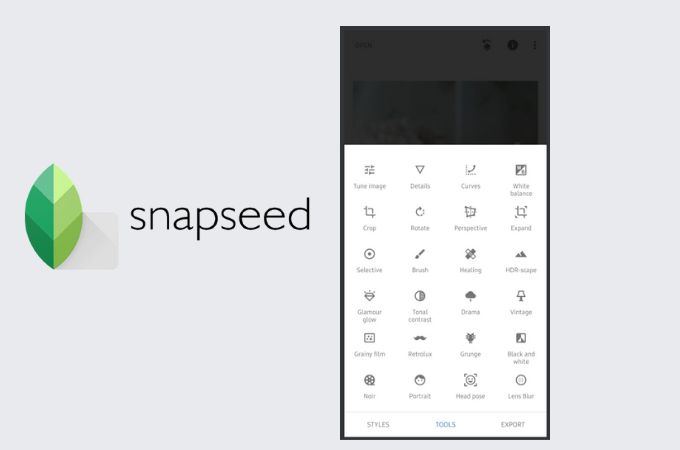 VSCO
With over 200 presets available by default, VSCO can be your go-to Instagram picture editor. Take your photo to the next level by giving it a new look and making thematic feeds which are very popular these days. Add grains, fade effects, and adjust your image tone, contrast, saturation, and clarity. And after applying these adjustments, you can save it as a "Recipes" and use it for the succeeding photos you will be editing.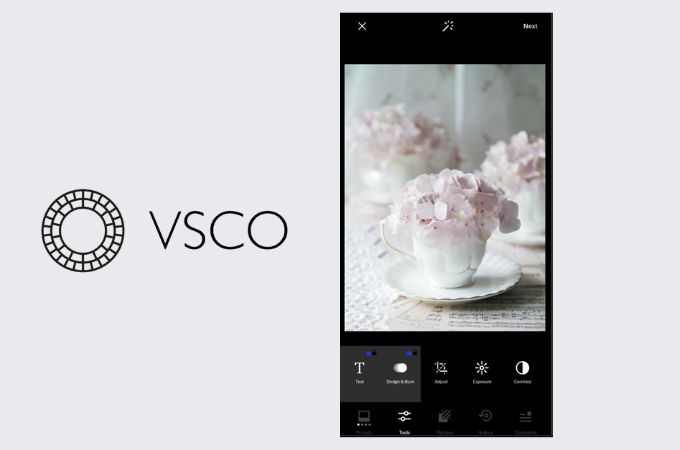 Instagram's Built-in Editor
Obviously, because Instagram is designed to be used for posting photos, it has editing features. There are also filters that add mood to your photos, such as Clarendon, which is the most popular one. In addition, users can correct the alignment, brightness, colors and hues of photos with the program. Using the Tilt Shift feature, you can blur the background or insignificant areas of your photo in order to highlight your subject.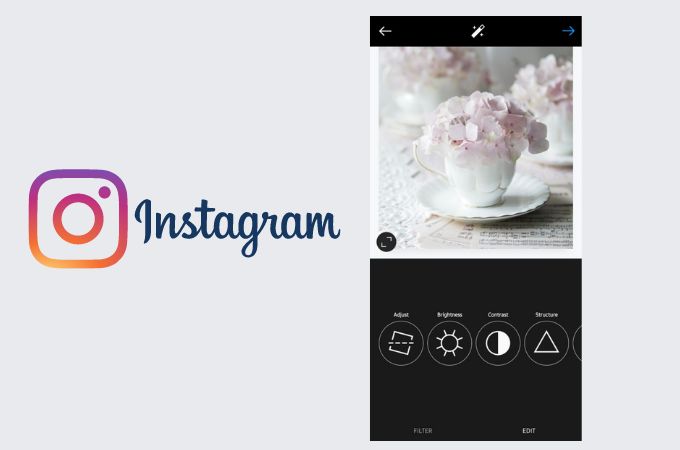 Conclusion
Despite Instagram's own editing features, it is still a good idea to have a backup Instagram photo editing apps as an alternative. Furthermore, you will surely be able to level up your Instagram feed with this.