Top 8 Tools to Make Better Quality Image Online
PicWish
If you want to increase image resolution online free, PicWish has an efficient photo enhancer that you can rely on. This tool is powered by AI technology, which makes photo deblurring and solving pixelation problems fast and easy. Additionally, this web-based app has two options available: "Portrait Enhance", which is ideal for portrait photos, while "Portrait Enhance" is best for any types of pictures. It also offers a free image upscaling feature that can easily enhance low-resolution photos to high-quality ones up to 2048*2048px.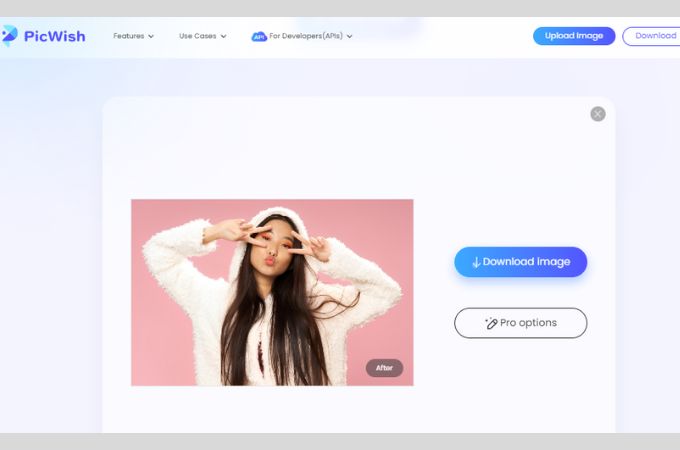 PROs:
Can be a cost-effective alternative to hiring a professional photo editor
Enhance low-resolution photos instantly.
CONs:
Bulk processing may not be available in its free version.
Tips:
The tool is available on both mobile and desktop, allowing for flexibility in how and where users edit their photos. Also, by downloading them on the said platforms, you'll able to batch edit photos.
Download
BeFunky
BeFunky is an impressive online photo quality improver tool that permits users to resize images at no cost and provides a wide range of options. Interestingly, users have the flexibility to specify the width and height of their images or scale them by inputting the percentage.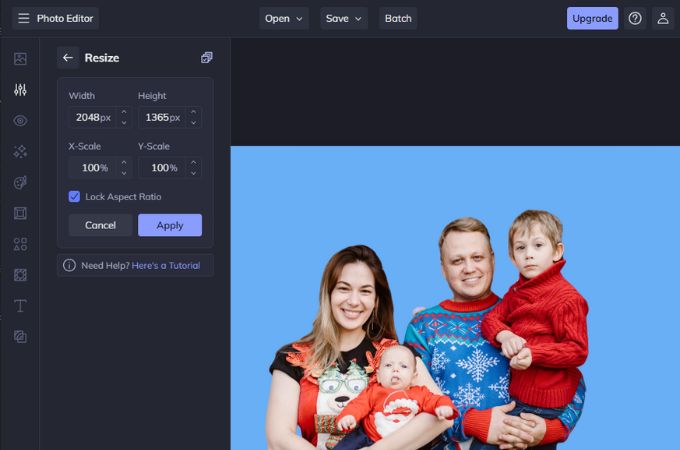 PROs:
Even novice photo editors can use it.
Results are provided instantly, which can save users time.
CONs:
May not have all the advanced features of paid photo editing software, limiting its functionality.
AI Image Enhancer
AI Image Enhancer is an image enhancement tool that employs advanced AI technology to enhance image instantly. It also has six image enhancement tools available, where users can easily convert low-quality images to high-quality ones, and even enlarge them by up to 800% for a better quality image.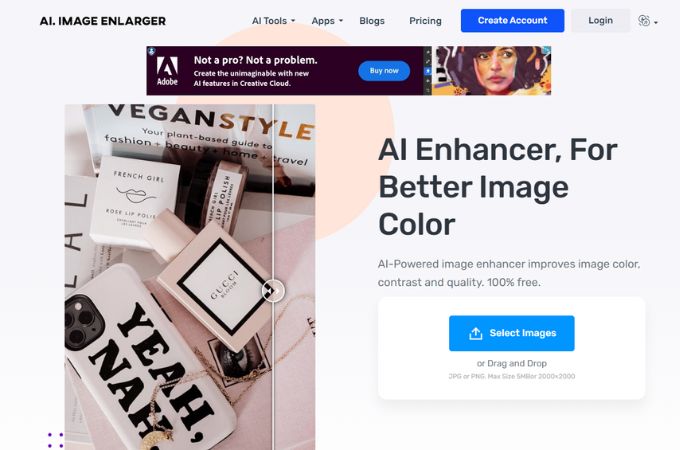 PROs:
Improve image color and contrast and convert low-quality images to high-quality ones.
It is a user-friendly tool that is easy to access.
CONs:
No mention of bulk processing, which may be a disadvantage for those with a large number of images to enhance.
Vance AI
Vance AI is an online tool which offers a quick and easy way to obtain high-quality images, and its user-friendly interface makes it simple to use. In addition, this app utilizes AI technology to increase image resolution online free. On top of that, this photo enhancer can upscale photos by up to 800% too.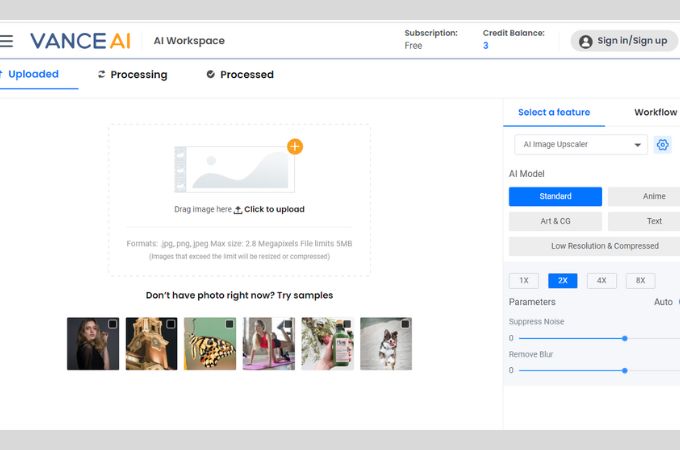 PROs:
Enhance photos without having to manually edit them.
CONs:
Some of the advanced features may require a subscription, which could be a disadvantage for those on a tight budget.
Picsart
With its user-friendly interface and extensive editing capabilities, Picsart is a great option for those who are looking to enhance the quality of their photos. This app is a powerful and versatile photo editing tool that can improve the overall quality of your photos by allowing you to adjust various aspects of the image. Additionally, this tool has an easy-to-use interface, making it accessible even for those who don't have much photo editing experience.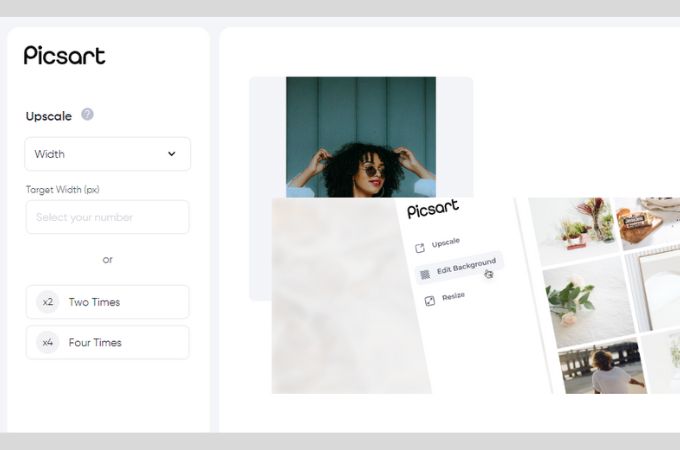 PROs:
Allows users to share their edited photos and interact with other users on the platform itself.
CONs:
The social features of PicsArt may not be appealing to all users, particularly those who prefer to keep their edited photos private.
Pixelied
If you want to upscale your image up to 10x, then Pixelied is the perfect app you. This web-based enhancer is also capable of enhancing the quality of your images easily and quickly without any complex tools needed. And even after enhancing them, you'll get to recover the photo details such as the colors and tones.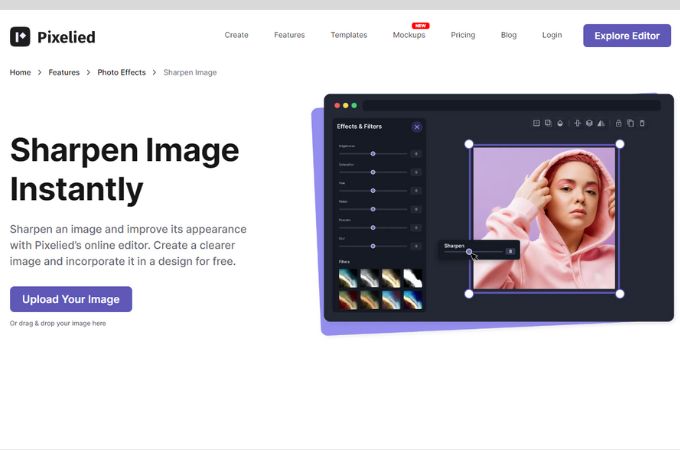 PROs:
The tool is user-friendly and can create clear photos in just a few steps.
CONs:
Might not work properly on small screen or window.
Cutout.pro
Cutout.pro's photo enhancement tool is designed to improve the quality, increase resolution, and enhance the details of your photo. It also claims to use advanced algorithms to sharpen and upscale images you wish to make better, resulting in a more polished and professional look.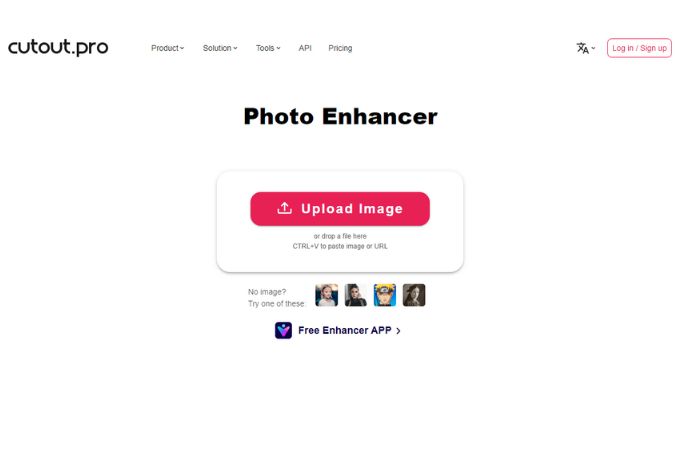 PROs:
Photo enhancement without extensive editing skills or software.
CONs:
It requires users to sign up for an account before downloading the output in HD.
The images' sizes should be just limited to 5MB if you are about to process 10 images simultaneously.
Vertexshare
You can improve the quality of your photos by increasing their resolution using Vertexshare. You can easily upscale your images using advanced AI technology, making them crisper and more detailed than ever before. Amazingly, this tool also lets you improve your images without having any prior experience with photo editing.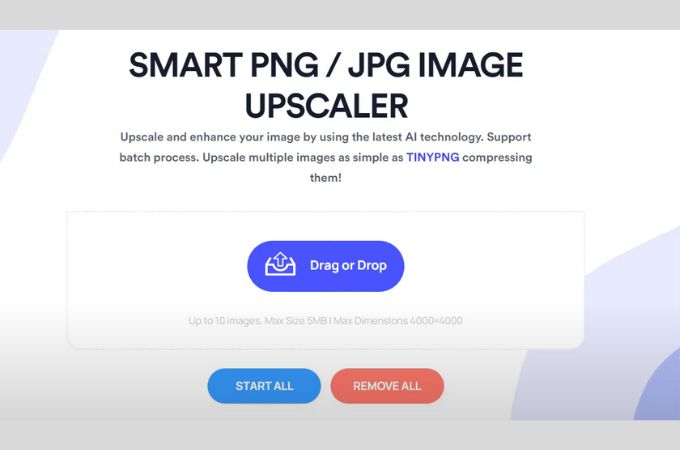 PROs:
Supports both PNG and JPG image formats.
Offers a free trial.
CONs:
Limited number of images that can be processed.
Conclusion
The following are some free online photo quality improver tools that can use. It can be convenient for people to use these tools without incurring any costs in order to improve the quality of their images quickly. So, try them now and share us your thought below.