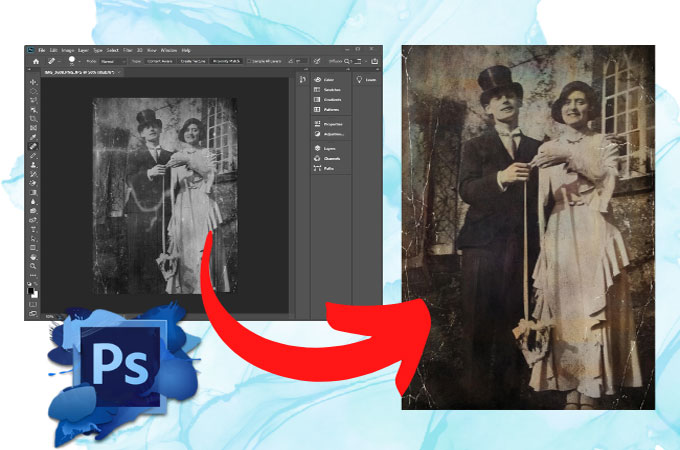 Old photos bring back memories you can cherish with your friends and family. However, most of these photos and blurred, old, and pixelated. Good thing is that you can easily reinstate these photos on your computer using photoshop. If you are looking for steps on how to restore old photos in Photoshop, you can try the steps provided in this article with an additional tip with easy steps if you don't have a Photoshop app. Check them here below.
Best Ways to Restore Photos in Photoshop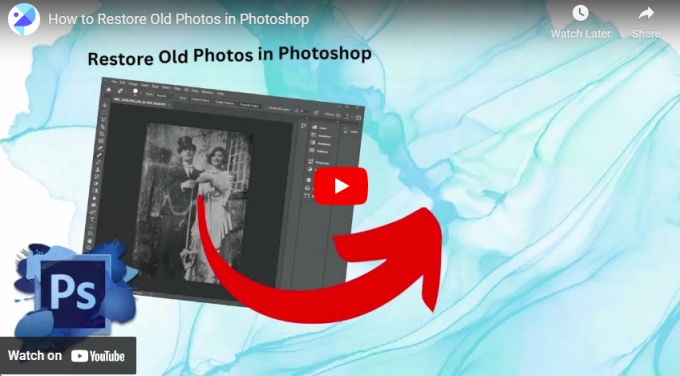 Photoshop
The first method to help you restore your photos is via Photoshop. It is an image editing and graphic designing software that you can use to manipulate your photos to make them more creative and stunning. This is also the top tool for professional photographers and image editors to retouch their photos extensively. It is highly available on Windows PC as well as on Mac Os developed by the company Adobe Systems. So if you want to restore old photos in Photoshop, you may check the following steps to help you do the restoration process.
Import the original Photo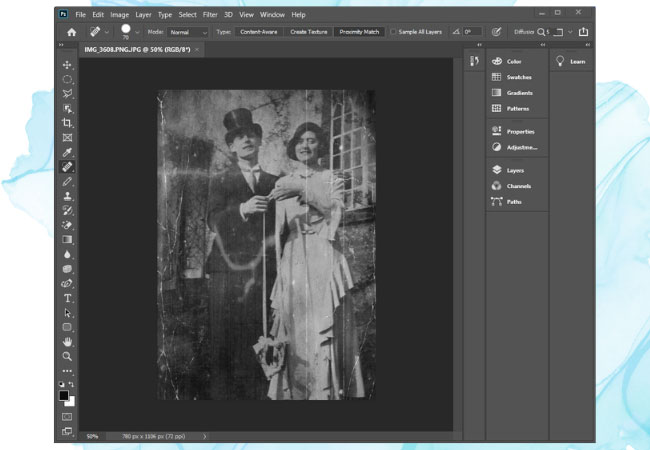 Get your scanned photo and import it into Photoshop. Lock this photo and do not make any adjustments.
Create a new layer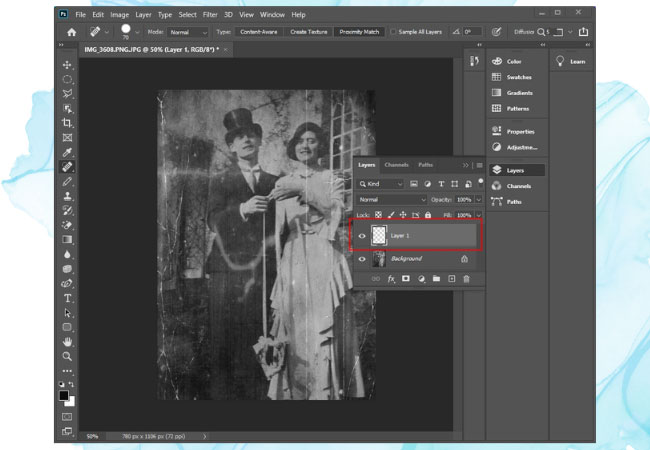 Make this layer empty because this is where you will make your adjustments.
Use the Spot Healing Brush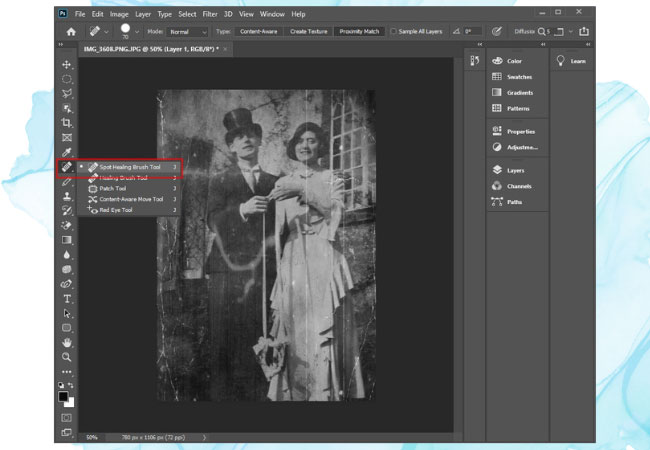 This will fix the tears in your photo and remove any blemishes caused by mold and water damage.
Use the Clone Stamp tool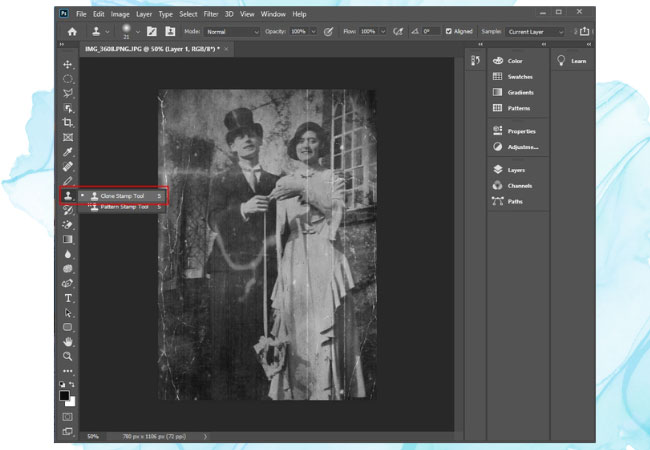 This will help you smoothen over fine details in your photo and help you how to repair old photos in Photoshop. Just press and hold Alt and click the area that you want as a sample in your photo. Make sure that you select "Current Layers and below" before using this tool.
Colorize using Neural Filters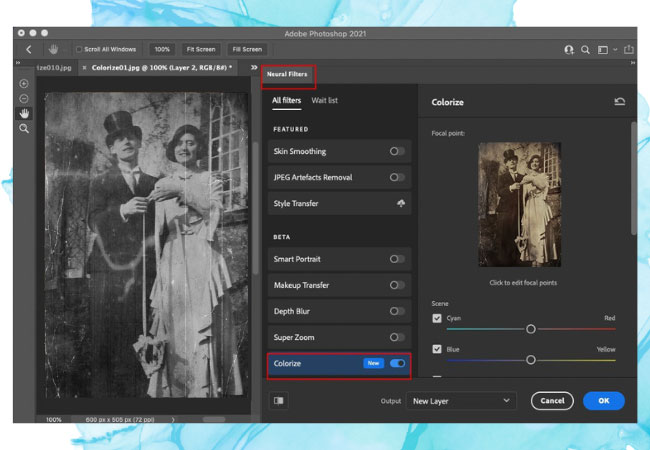 If your photo is too old that it is in black and white or sepia, you can colorize it by creating a new layer and pressing Control + Alt + Shift + E then click Filters > Neural Filters > Colorize. Just set the blending mode to Color to finalize restoring your photo.
Export your Restored Photo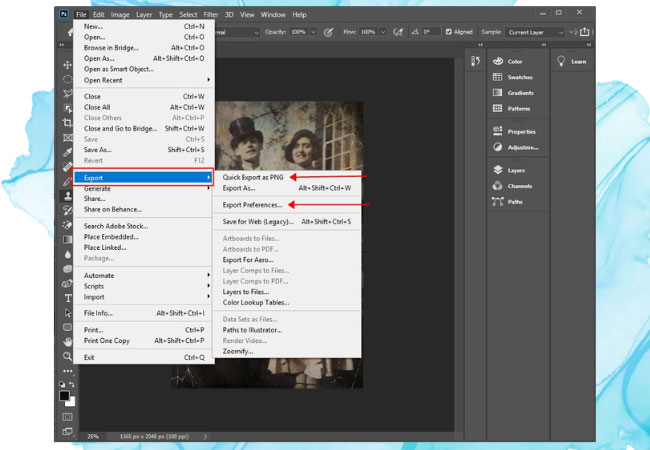 You can now save your restored photo and choose a file format of your choice such as JPG, TIFF, PNG, and others.
Extra Tip – Picwish
If you don't have Photoshop software or find it difficult to use, you use other tools that can help you restore your old photos. One good tool that you can rely on is PicWish. This is a photo editing and restoring tool that can assist you in your photo restoration needs. What's more about this tool is that you can use it 100% free! Powered by AI technology, you can restore your old photos instantly. Here are the ways to help you restore your photo.
Photo Enhancer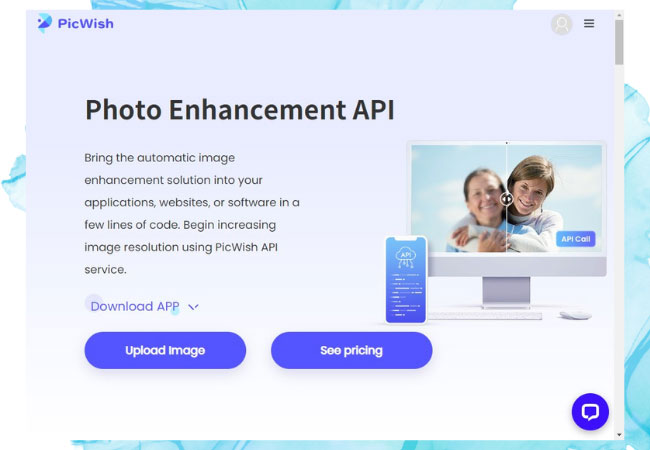 This will help you deblur your blurry photos and bring out clarity in your photos.
Photo Retouch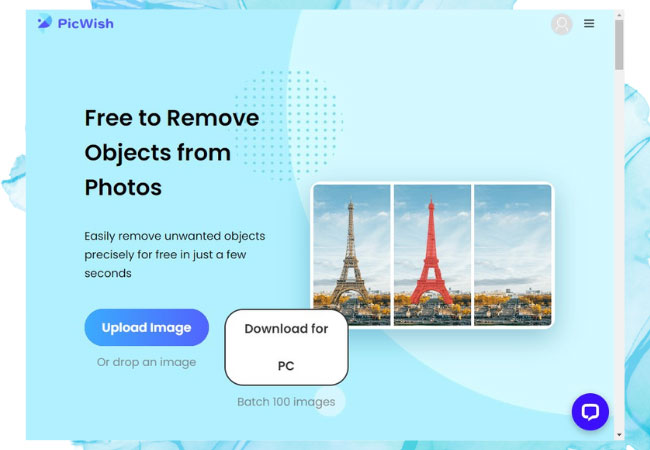 This tool will help you remove unnecessary objects in your photo.
Photo Colorizer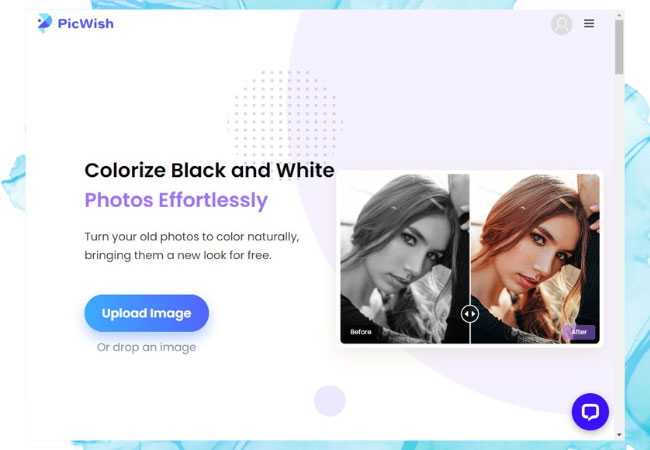 This will bring natural colors to your photo.
Conclusion
Here are the steps that you can use how to repair old photos in Photoshop and an additional tip if you don't have Photoshop software which is the PicWish. Both offer great restoration ability to help you bring out the best in your old photos. You can try the steps provided for Photoshop software, but if you are looking for an easier and faster method, try PicWish.