6 Best Free Image Upscaler Tools You Need
PicWish – 100% Free Image Upscaler
PicWish is the simplest yet powerful tool that you can find online. Plus, it is absolutely free by which it lets you enlarge pictures up to four times without losing quality and the most important part is not to look blurry and pixelated. Novice and pro users are surely found this platform user-friendly and effective. Let's take a look at how to use this online image upscaler to enlarge an image freely. Check out the steps given below.
Dive into your favorite website and visit PicWish's photo upscaler.
From there, click the "Upload Image" button to import a photo.

After uploading, choose either 2x or 4x scale up.

To process, click the "Apply" button to process your image.
If you're okay with the result then hit the "Download" button.
Pros:
It supports JPEG, PNG, and other file formats.
It enlarges the image instantly with Al technology.
Provide good quality results.
Cons:
Batch processing is not yet supported.
Smart Upscaler
Second, on the list, we have Smart Upscaler. This free Al image upscaler can enlarge images up to 4x that making them look clean. Also, the good thing about enlarging images using this tool is that it enables users to view history and re-download the enlarged photos. So make sure to visit its website and start enhancing your pictures the easy way possible.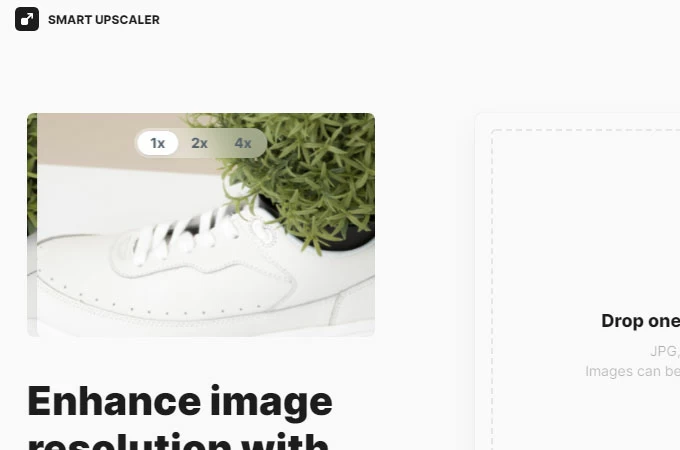 Pros:
Images can be upscaled up to 3000x3000px.
Both JPG and PNG are supported.
It comes with an intuitive interface.
Cons:
This can only enhance images up to three times.
To use its other features, you have to pay for them first.
Upscalepics
The third best ai image upscaler that you can use is called Upscalepics. If you want to upscale an image up to 8x, then you can rely on this tool. It increases the resolution of your image and ensures high-quality results without impacting the significant quality of the entire image.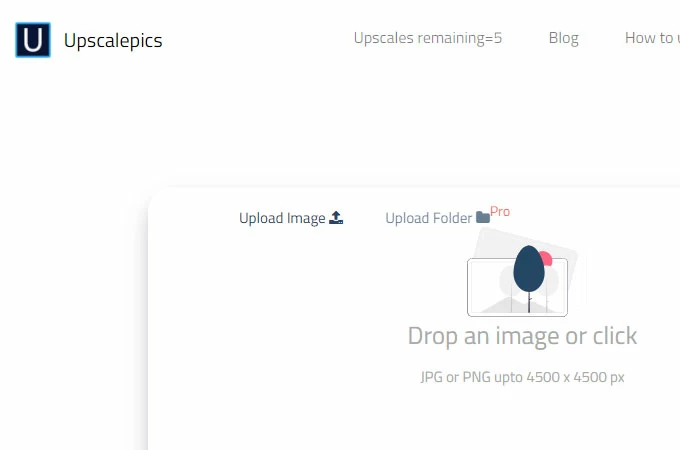 Pros:
It gives 100 percent accurate results.
It provides an Artificial Intelligence or Al.
Cons:
Only its basic features are free.
Zyro
Don't worry about your image resolution, Zyro stated on its website. With this, you would expect that you can enhance and upgrade your low-resolution image perfectly. That makes it useful and known as the best image upscaler.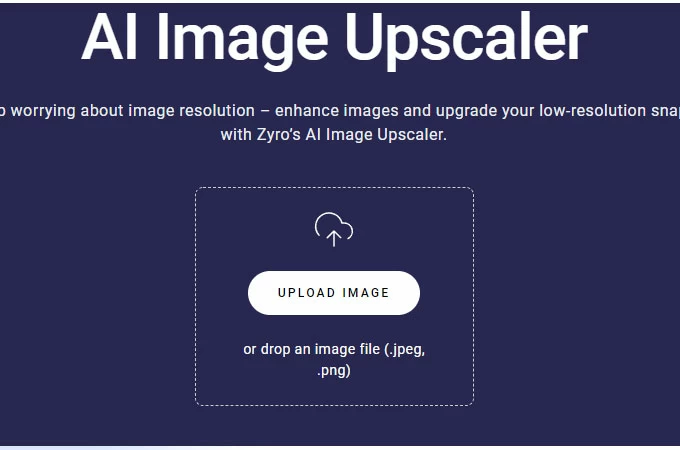 Pros:
Cons:
It only supports JPG and PNG formats.
Some of the upscaled pictures are not stable and accurate.
Img.Upscaler
If you have blurry or distorted pictures, you can use this online tool known as Img.Upscaler. What makes it stand out from others is that it allows you to upscale images at once. Plus, it has a full-guide video to help beginners understand how to use it.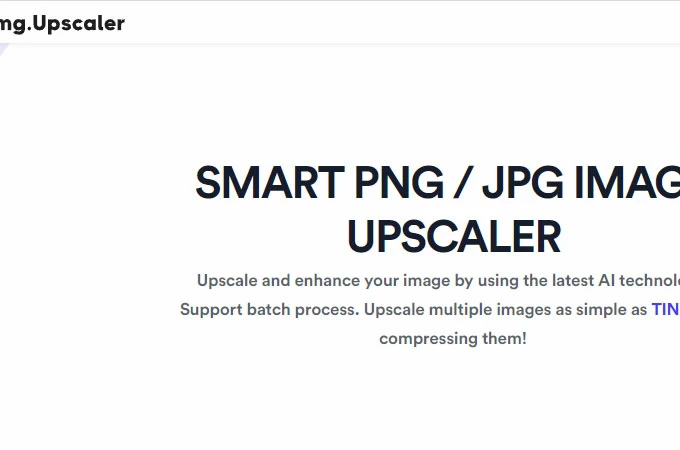 Pros:
It has a user-friendly interface.
It can enlarge png/jpg images.
Cons:
The processing time will take longer.
Vance Al
The last online image upscaler is Vance Al. It can be a great choice if you want to upscale a low-quality, blur, or even old photo. In just a few snaps, you can scale up images up to 2x, 4x, 6x, and even up to 8x.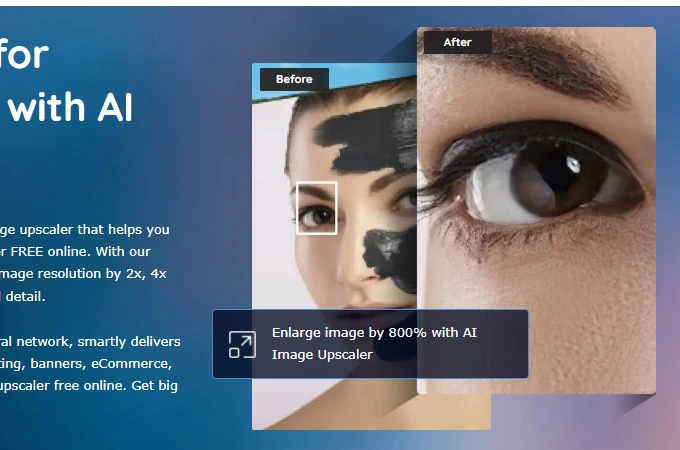 Pros:
It upscale images up to 8x without losing quality.
It instantly compresses and resizes an image.
Cons:
It only offers 3 images free trial.
Other features are a bit expensive.
Conclusion
You don't have to worry about the small size and low-quality resolution of your image. With the tools mentioned in this post, you'll be able to upscale your image while keeping its quality. Also, purchasing or spending a lot of money isn't necessary. PicWish is the best example of a free and best Al upscaler online tool that you can use. Share with us your experience of using the aforementioned tools.