Are you interested in seeing your old family photo in black and white with colors? Although black and white photos have a classical feel, they are also prone to damage and discoloration. But bringing a couple of colors to the photo will not only restore it, but it will also add different stories to them. And if you are afraid it will cost you much if you hire a professional photo editor, worry no more, as you can just do it by yourself using a black and white photo app we have for you. Read further, and let us help you out.
Amazing Downloadable Colorize Black and White Photos App
Photoshop
Price: $9.99/monthly
Compatibility: Windows & Mac
Free Trial: Available
If you are the type of person who can understand buttons and functions easily, then using Photoshop as a convert black and white photo to color app is best for you. With its color settings and editing tools, you can breathe new life into your old B&W picture. However, due to its massive editing features, the app is not appropriate for beginners.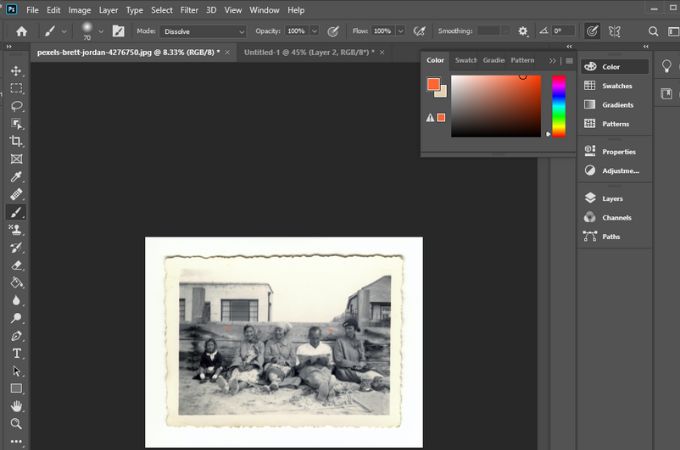 Luminar
Price: $99 for lifetime use (one user only)
Compatibility: Windows & Mac
Free Trial: Not Available
Another software you might want to install on your PC is Luminar. This photo colorizer lets you put colors on your grayscale photo with its brushing tools. And after using this convert black and white photo to color app, you can enhance your image to make it realistic by using its editing features.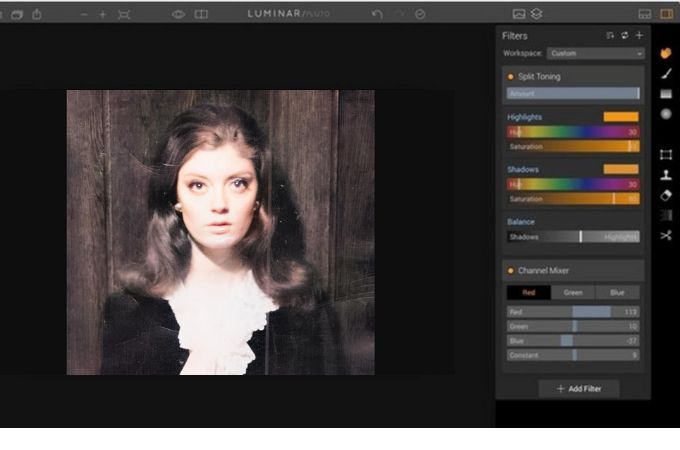 Movavi Picverse
Price: $44.95
Compatibility: Windows & Mac
Free trial: Available but the output has watermarks
If you find the first two options tedious and complicated, you can use Movavi Picverse instead. Powered by deep learning AI, this black and white photo app can colorize your image in just one click– without any hassle at all. You can even resize your photo before colorizing it while maintaining its quality. The downside of this tool is that you can only edit a maximum of 10 photos in its free trial.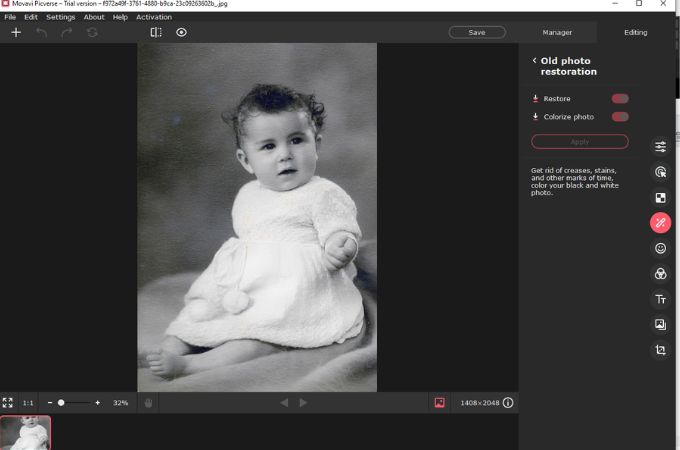 PicWish Colorize – A Black and White Photo App Alternative
PicWish Colorize
Price: 100% FREE
Compatibility: Any Browser
Let PicWish Colorize turns your black and white photo livelier. This web-based application helps you add colors easily. It has a straightforward interface that even beginners can understand. Besides adding color, this black and white photo app also adds vibrance to your image, making it look more realistic. And with its AI image coloring algorithms, upon uploading the grayscale image, the app will automatically detect and retouch it by coloring it instantly.
Here are the guide steps in using this app:
From its interface, click the "Upload Image" button to import the black and white image from your PC.

After selecting, wait for a moment as the tool colorizes your photo.
Once satisfied with the result, hit the Save button to download your output.
Conclusion
Colorizing a black and white photo is no longer impossible now. All you need is to pick which is best for you. But if we are going to talk about time and cost efficiency, PicWish Photo Colorizer is the tool you can rely on. And to make an overall retouching to your photo, you can also use tools to remove background automatically.