Best Al Upscaler Websites You Need to Know
PicWish – Best AI Upscaler (100% FREE)
There are countless Al upscaler tools as mentioned that are available in the market. But there are only a few who do the job at no cost and straightforward. With PicWish Image Upscaler, the process of upscaling an image is absolutely free and easier. This professional and best Ai upscaler deserve to be on your top list, providing the fact that it comes with Artificial Intelligence that can instantly upscale your image.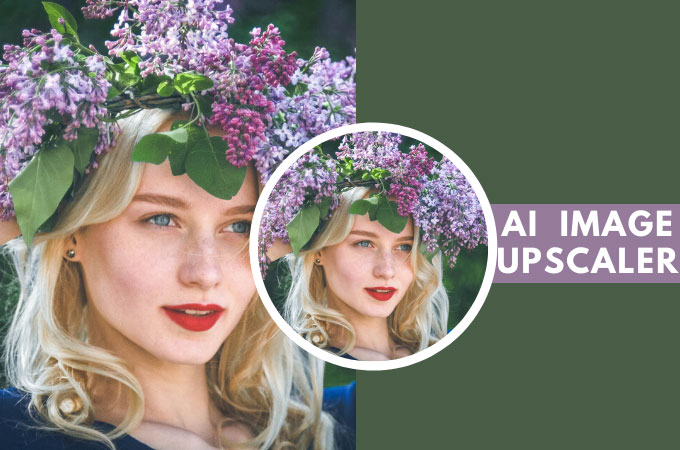 Main Features:
It supports API.
Its Al handles all enhancement.
Enlarge up to 2000x2000px
Enlarge up to 4 times.
Support JPG, JPEG, BMP, PNG, and Webs image formats.
Learn how to upscale your image by following the steps given below:
Go to this site "https://picwish.com/image-enlarger" and click the "Upload Image" button to get the photo you need to enlarge.

Then this best free image upscaler tool will automatically increase the size and improve the quality of your photo.

If you are satisfied with the result, then hit the "Download" button.
Vance Al Image Enlarger
Another best Al upscaler is Vance Al Image Enlarger. It comes with advanced Al Technology to present a perfect picture in just a few seconds. This can be used to create professional and quality images, suitable for digital and print platforms such as blogs, websites, and banners. Furthermore, this best Al image upscaler allows you to enlarge three images up to 2x their original size for free. However, you'll be able to enlarge images up to 6x, 8x, and even 40x while maintaining the image quality if you pay for the pro version that starts at $9.90/month.
Main Features:
It can reduce blurriness.
Enhancs color and details.
It supports JPG and PNG image formats.
Compress files automatically.
Allow users to upload images in batches.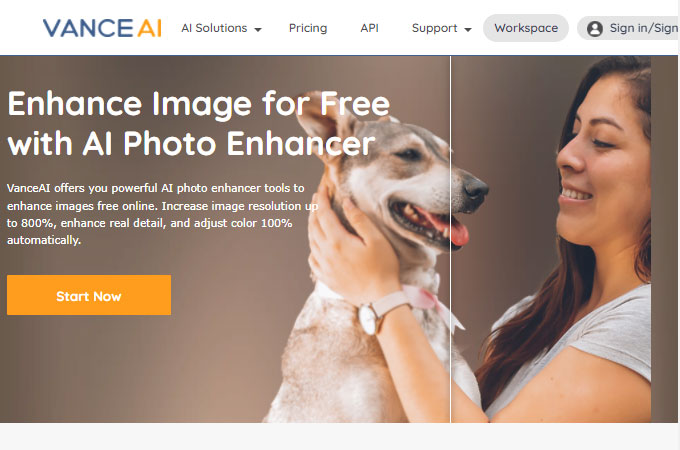 DeepImage
If you need a powerful AI image uspcaler that uses artificial intelligence and other image processing technologies to improve the quality of images, DeepImage is the best AI image upscaler you are looking for. It offers a free trial of up to five images. Once exceeded, you'll be able to upscale images at $0.09 per image. Plus, the price for a premium plan subscription starts at $9 per month.
Main Features:
Supports JPG and PNG image formats.
It offers a unique API key.
Fast processing of up to 30 seconds.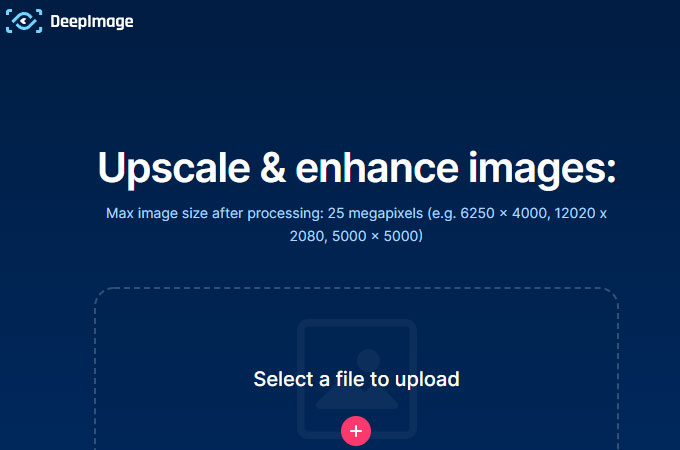 ImageUpscaler
For those people who are new to editing digital images, ImageUpscaler is the recommended and best image upscaler you need. This allows users to upscale images up to 8x without impacting the quality of the image. In addition, you can upscale three images for free from your web browser without asking for downloading process. If you have other images that you need to enlarge, you need to choose a paid package. This allows you to upscale 20 to 100 photos, depending on the subscription plan or package you avail.
Main Features:
It is intuitive and has a user-friendly interface.
It offers good pixels and image clarity.
Supports JPG & PNG image formats.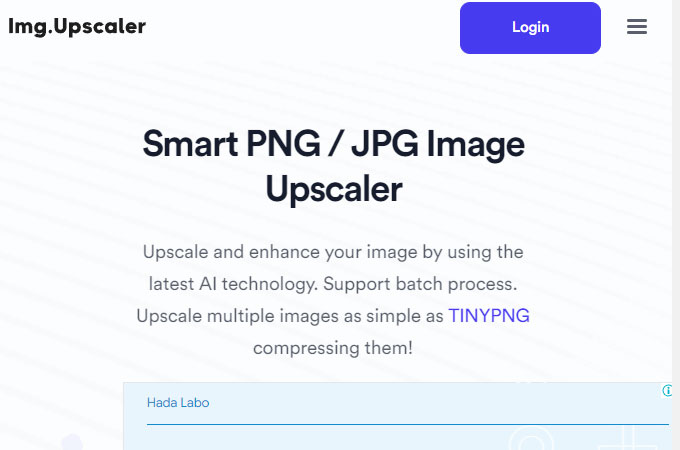 Bigjpg
BigJPG is also included for best image upscaler tools available online. It has an API that can upscale images without loss of quality. Also, this useful enlarging tool is ideal for enhancing anime-style artworks and illustrations. Aside from that, this guarantees users the colors, edges, and details of the picture even after enlarging images. In addition, fee users can upscale 3000×3000 pixels and 5MB. On the other hand, paid users can process images up to 50MB.
Main Features:
It enables offline image processing.
Keepsprocessed images for 15 days.
It supports image formats such as JPG and PNG.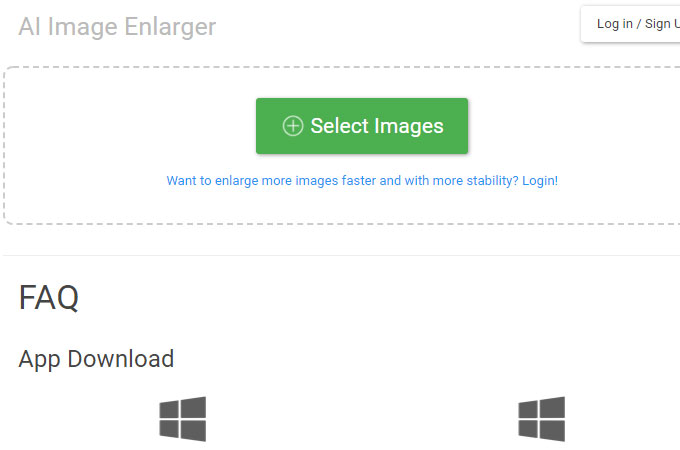 Waifu2X
Waifu2X is definitely the best Al upscaler that offers Artificial Intelligence technologies that enlarge the image and save them from blurry effects. You can also meet your display need after you scale your image with the use of this tool. The process of upscaling images is easy, upload the photo and it will process in a mere instant.
Main Features:
It can upscale images up to 2x freely.
Change resolution
It can process images instantly.
Batch conversion.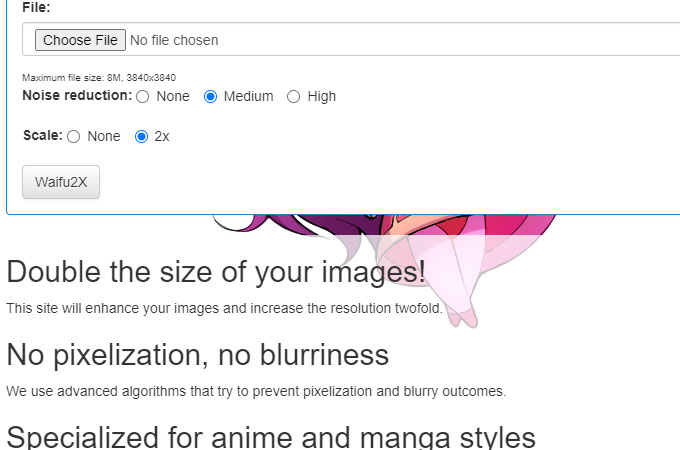 Conclusion
You don't have to worry about the small size and low-quality resolution of your image. With the tools mentioned in this post, you'll be able to upscale your image while keeping its quality. Also, purchasing or spending a lot of money isn't necessary. PicWish is the best example of a free and best Al upscaler online tool that you can use. Share with us your experience of using the aforementioned tools.