Recommended Apps that Make Pictures Clear for Android & iOS Users
PicWish Photo Enhancer
Most beginners and professionals trust this powerful app that comes with useful features to help users turn their photos perfectly clear. It is more intuitive and accessible compared to other related apps. Therefore, it is indeed a powerful and reliable app that you need to consider in searching for the right app to make a blurry picture clear. The guide below will show you the detailed steps.
Install the app and open it to start.
Create an account and tap the "Whole Restore" tab to import a photo.
Crop your photo, tap "Done" and wait to unblur your picture instantly.
Finally, hit the "Save" button to save it on your phone.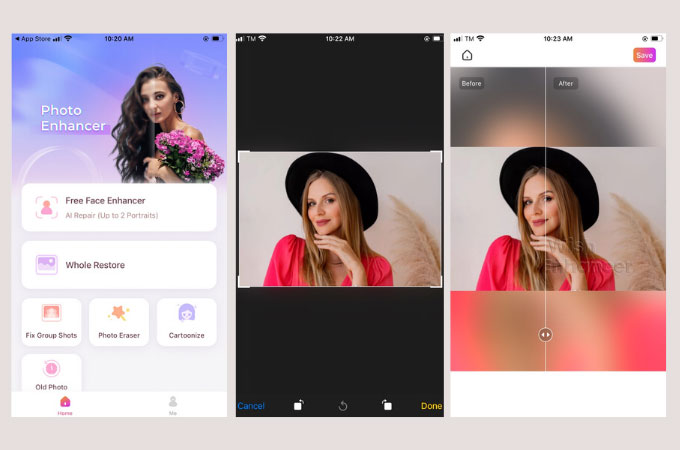 Apowersoft Background Eraser
Apowersoft Background Eraser is one of the best apps for Android and iOS users that can be used to unblur images and it is fun and easy to use. You don't need to fix blurry pictures manually as it comes with the Al tool that can enhance images automatically. So if you are looking for an app that make pictures clear, then this app is the right one for you. Plus, this app's interface is easy to navigate that is suitable for beginners that save them from any trouble getting used to it. Find out the simple ways below how to fix blurry pictures using this simple yet effective app.
Go to your App Store or Play Store to search for the app and have it installed.
Next, tap the "Blurry Portraits Clearer" and get your photo.
After this, wait for this app to show you the processed result.
Hit the "Save HD" button to save it on your smartphone.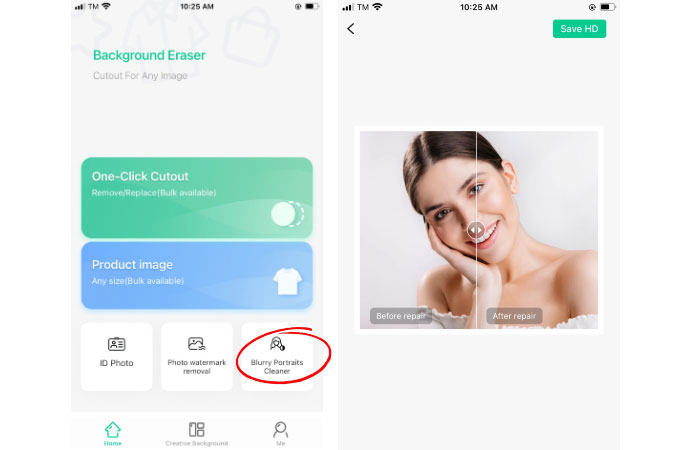 Remini
If you are looking for an app that make pictures clear and achieves a professional-look photo, then Remini is the best choice you can make. Remini uses state-of-the-art Artificial Intelligence to unblur, restore, and enhance any images you want. With over 500 million downloads Remini is one of the most trusted and popular apps. The steps are as follows to fix unblurry pictures.
From your App Store or Play Store, search Remini and get it installed.
Open it, import your photo, and choose "Enhance to process your file.
Hit the "Save" tab to download your photo.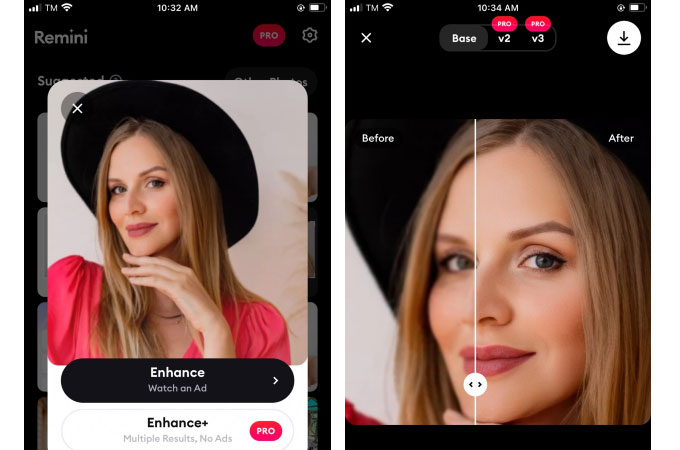 Snapseed
Snapseed is another app to make photos clear with different professional editing tools to help users fix blurry pictures. Another worth mentioning about this app is that Snapseed is free and easy to use. The only drawback is the app contains ads that can only be removed if paid version is purchased. For you to deblur a photo, check out the one listed below.
Open your image in Snapseed and select the Details menu option.
Then select "Sharpen" or "Structure", either unblur or show more detail.
Hit the checkmark icon if you want to save it.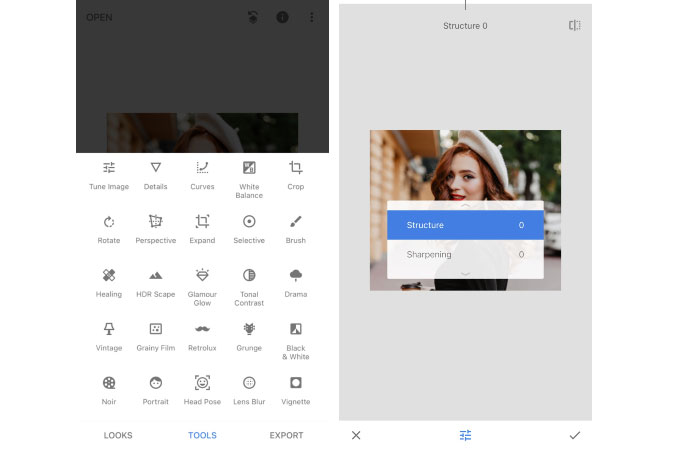 Fotogenic
For Android users, here is the most suggested app that make pictures clear popularly known as Fotogenic. With this app, you can easily enhance or unblur your pictures. It has a friendly and straightforward interface. Learn how to use it by following the steps enumerated below.
Select the photo you want to edit from the app.
Next, select "Detail" to unblur your image. Use your fingertip over the areas you want to unblur.
For the final step, tap the checkmark and the photo will be saved.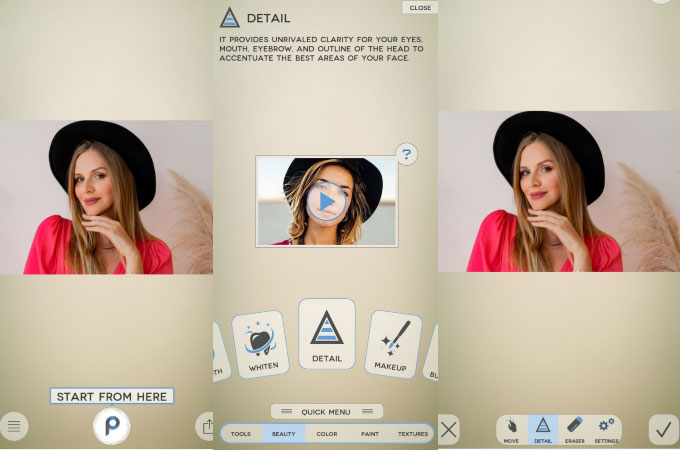 Conclusion
Whether a newbie or professional, finding the right app that make pictures clear is no longer a challenge. Mainly we've already listed the tools in this post. The apps mentioned here ensure a great result and turning your pictures perfectly is not hard now. If you prefer good quality, we recommend PicWish Photo Enhancer.