Top AI Avatar Generators on PC
PicWish AI Art Generator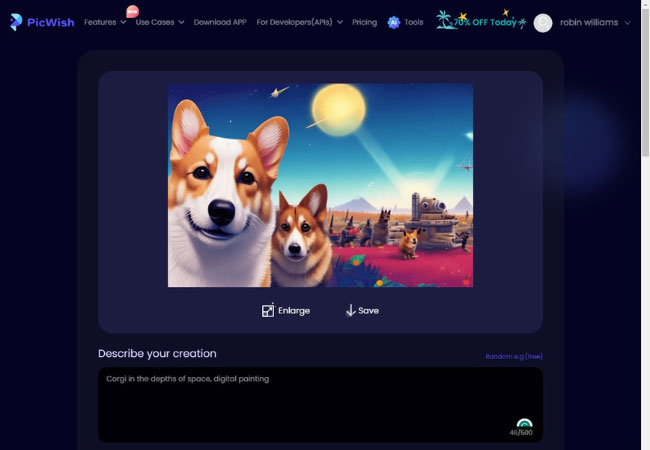 The first tool where you can generate AI avatars on your phone and PC is PicWish AI Art Generator. This is a powerful tool that utilizes artificial intelligence algorithms to create unique and visually stunning artwork. It combines different artistic styles, techniques, and elements to generate artwork that can range from abstract and surreal to realistic and impressionistic. The tool offers customization options, allowing users to personalize the generated artwork according to their preferences. Users can choose different styles, color schemes, and themes for their artwork, or even provide their own images as input to the AI art generator. Moreover, it aims to provide a user-friendly interface, making it accessible and easy to navigate for users with varying levels of artistic expertise.
To use this amazing tool just follow the steps below.
Go to PicWish AI Art Generator.
Describe your creation on the box provided. You can choose your desired size such as Avatar, Illustration, Wallpaper, or Poster. Once decided, click the Generate button below to convert your idea into AI Art.

Choose Enlarge if you want to upscale your image or just click Save if the size of your image is okay.
Here are some key features of the PicWish AI Art Generator tool:
Artistic Image Generation
Customization and Personalization
Versatility and Adaptability
User-Friendly Interface
Quality and Realism
FacePlay – AI Art Generator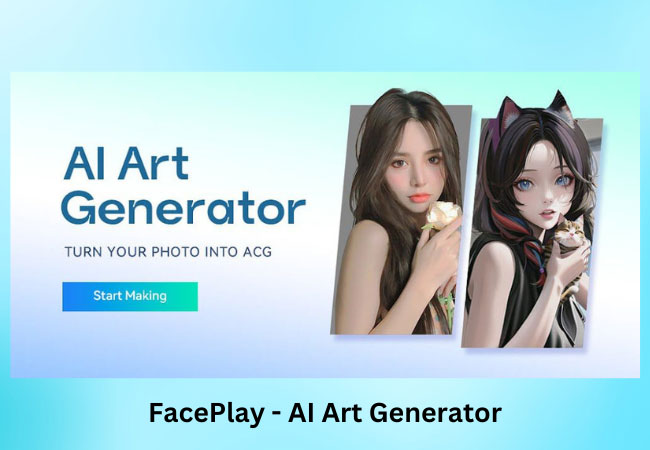 If you are looking for the best AI avatar generator, FacePlay – Ai Art Generator should be listed on your list. This amazing AI-generating tool offers a lot of exciting art styles that you can choose such as pure mixed, cyberpunk, sports boy style, sexy cat, and many more. With its easy-to-use and simple interface, you can generate your own avatar for your social media accounts.
Key Features:
High-resolution videos and photos.
Lots of video templates.
Multiple AI-generated images and art styles.
Dawn – AI Avatars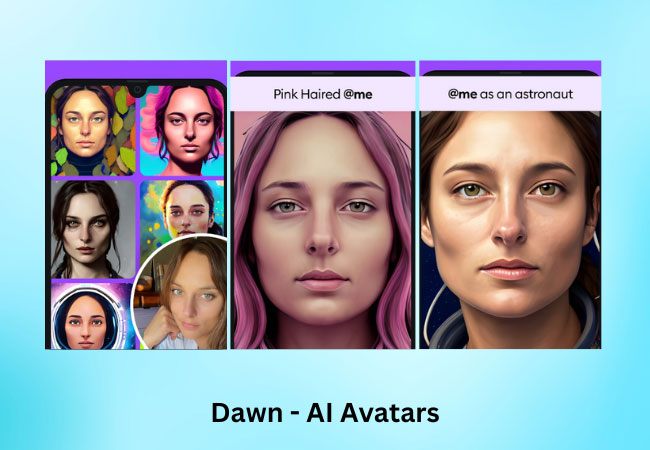 Another AI-generating tool that you can rely on is the Dawn – AI Avatars. It offers innovative technology wherein it analyzes your photos to produce an amazing portrait and avatar. You can use its free stickers to make your avatar more stylish and unique. Just upload your photo and let the app do the job for you.
Key Features:
Vast AI effects and filters.
Text-to-text and image-to-image modes of generating AI images.
Face swap with celebrities.
GoArt – AI Art Generator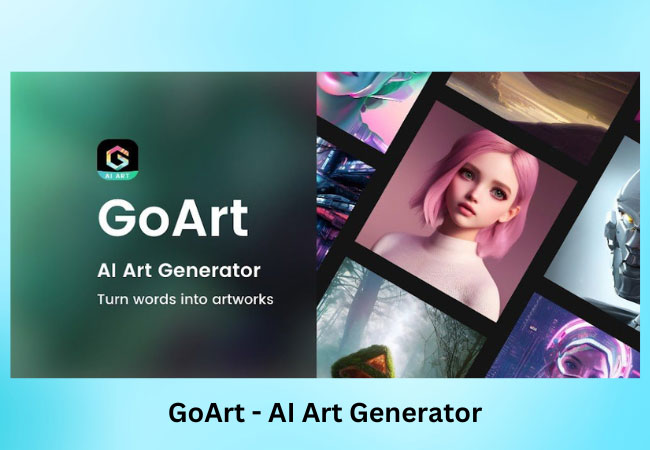 You can also try the GoArt – AI Art Generator to help you create clean digital artwork fast and easily. It provides lots of art styles for you to choose such as amine, oil painting, concept art illustration, cyberpunk, and many more. You can also use this as an AI image generator to help you produce unique and amazing images from your text inputs.
Key Features:
NFT digital artwork.
Various art styles.
Free image tools.
AI Art Generator – Uni Dream AI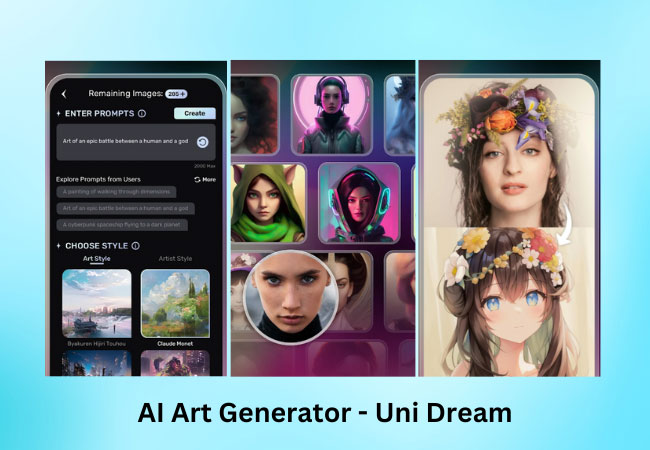 We also listed an AI art generator to help you provide text to art, animated images or videos, and an AI profile avatar in one tool. This is AI Art Generator – Uni Dream AI. Just upload your photos and you can easily create your own avatar for free. This tool is run by an AI algorithm to provide an image from the information provided such as texts and images. It also offers a variety of art styles including cartoon, abstract, and comics.
Key Features:
Supported numerous art styles.
Text-to-picture and picture-to-picture modes of generating AI images.
Multiple and dynamic art effects.
Wonder – AI Art Generator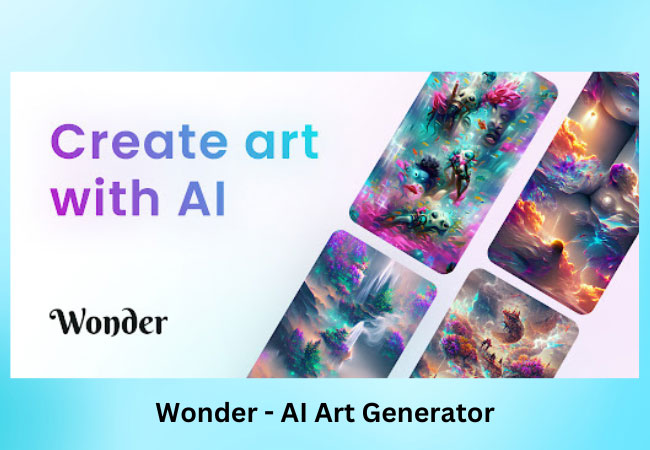 The last best and free AI avatar generator that you need to check is the Wonder – AI Art Generator. You can easily do and convert your images into an AI avatar with its simple and friendly user interface. It also uses Artificial Intelligence to help you create and produce impressive artwork. All you need is to enter a prompt then pick an art style and let Wonder make an avatar for you.
Key Features:
Lots of AI art styles.
With Excellent AI paintings.
Distinctive prompt inspirations.
Lensa AI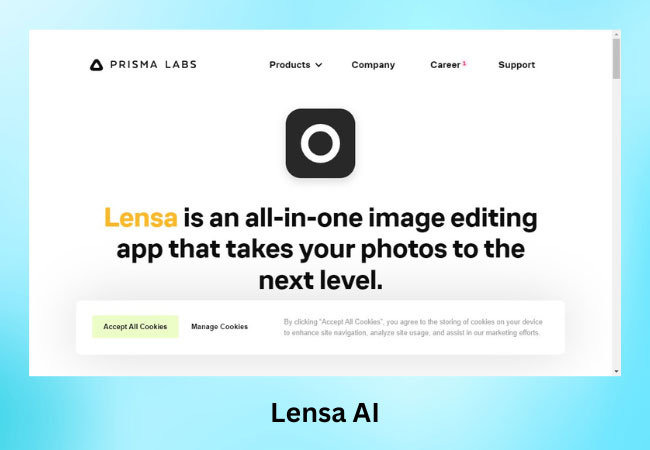 We also listed another high-rank AI avatar generator to help you make your profile pictures more creative is Lensa AI. You can upload your selfie photos and make avatars with the help of AI image generation technology. You can blur, change the background, create new characters from your original photos, and many more. It became popular because of its ability to make your selfies into amazing avatar art.
Key Features:
Pretty simple interface.
Offers 200 unique avatars.
Has various features such as hair color, backdrop, filters, magic retouching, borders, and many more.
Artflow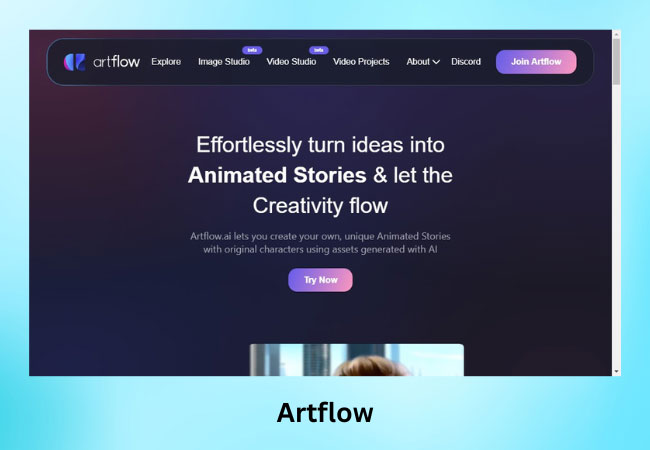 Artflow helps you create animated avatars effortlessly. It offers unique animated stories with characters, scenes, and voices saved on its template list. Aside from that, you can also create and write your own story and dialogue that you can use for your animated avatar. Start making your own avatar using Artflow.
Key Features:
Animated AI
Animates portrait and landscape.
Cartoon-style 3D models
Avatar AI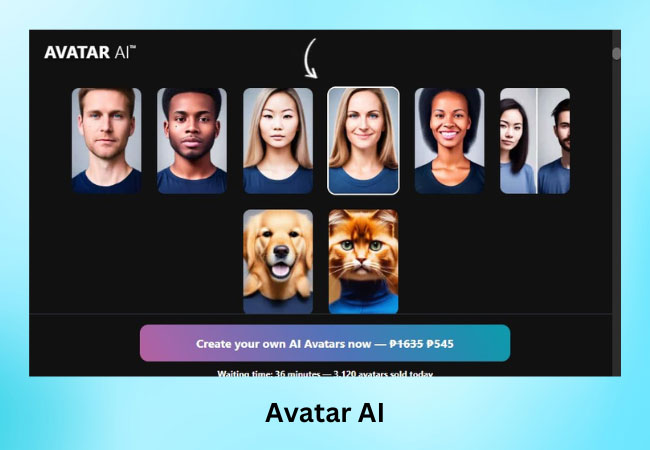 You can also check Avatar AI. Choose from its 112+ different template styles to make your raw picture more creative and attractive. It helps you get and create amazing profiles. It is also an AI-generated tool that can help you make avatars from the pictures stored in your gallery. Moreover, you can explore new AI art and share it with others.
Key Features:
Realistic avatars
High-quality representation
Easy-to-use interface
StarryAI – AI Avatar Generator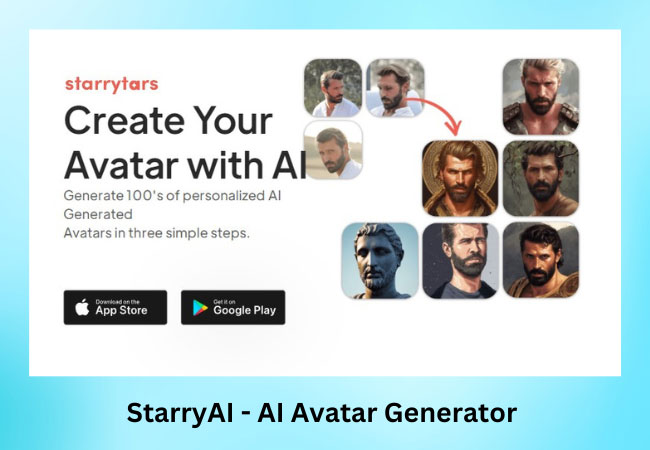 Describe what you want to see and start generating your own AI avatar using StarryAI – AI Avatar Generator. With the help of its artificial intelligence program, you easily create unique and cool avatar images. It offers and helps you generate up to 5 images for free without any watermark.
Key Features:
Various models, styles, aspect ratios, and images to customize.
Offers the latest AI methods to assist you.
Magic Avatar – AI Generator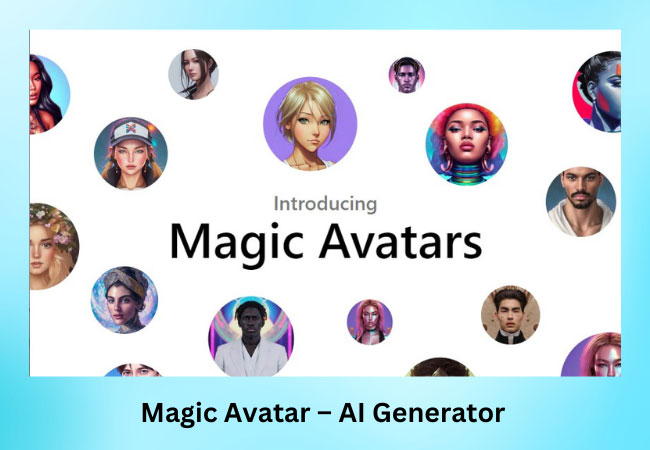 Generate mind-blowing avatars in different and outstanding art styles from your portraits using Magic Avatars – AI Generator. You just simply upload your photos and start generating the avatar via AI advanced technology with dozens of styles, filters, and poses.
Key Features:
Lots of avatar styles
AI-generated avatars
AI Lab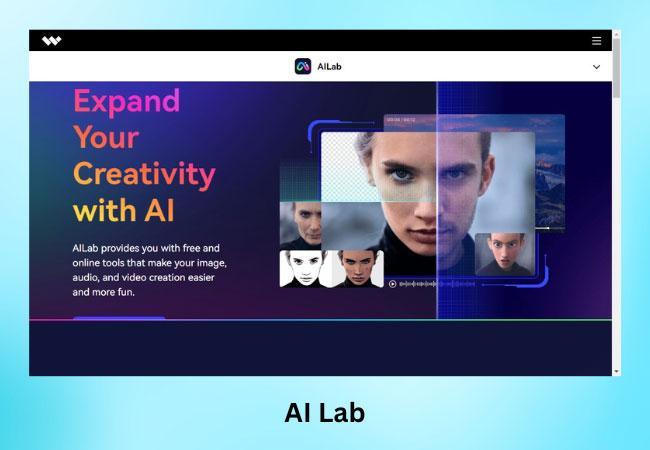 Expand your knowledge and creativity using AI Lab and have fun with its excellent features and tools. It offers free tools online to help you make avatars on your images fast and easily. With various filters, this AI-generated avatar-making tool is also one to take chances on.
Key Features:
Photo sketch filter
Photo art filter
3D cartoon maker
AI Profile Pic Maker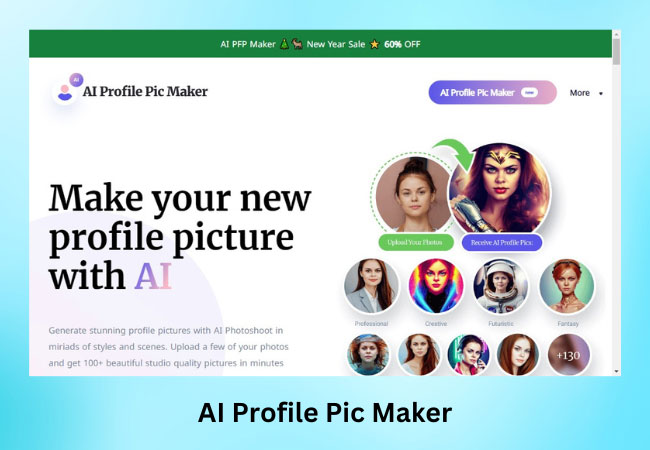 The last AI avatar-making tool is the AI Profile Pic Maker. It helps you generate stunning pictures using AI photoshoots with different styles and sceneries from 100+ beautiful studio quality. With its advanced artificial intelligence, it offers a custom and stable diffusion technology to help users create avatars instantly.
Key Features:
Studio-quality profile pictures
Laser eyes maker
Emoji profile picture maker
Conclusion
With the help of these amazing AI avatar-generating tools, you can now create your own unique avatar that you can use and share with your friends online. You can try each tool to get to know more about them and have your avatar with the best avatar generator tool for you.