Product update
Mar 16 2023
This month, PicWish is launching new features that will help users save time and effort on image converting.
Here's what's new: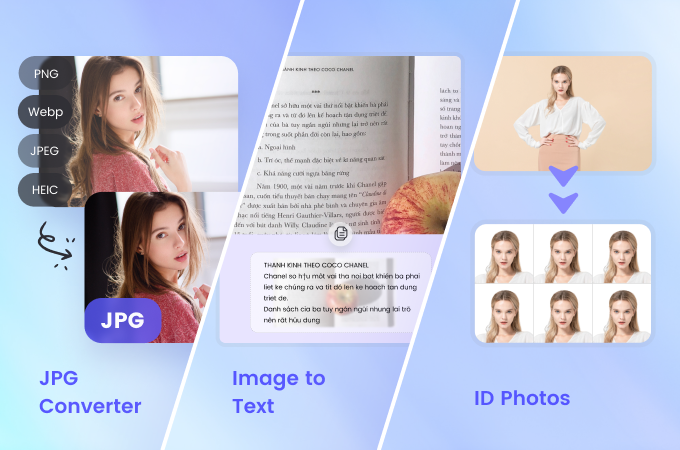 Convert to JPG
We're excited to announce that you can now convert your Webp, PNG, JPEG, HEIC photos into JPG files. With our JPG converter, you can easily make your photo format fit upload criteria on various platforms.
Image to Text
Are you looking for a fast way to extract text from images? This feature helps you automatically convert images to editable text in seconds. You don't need to copy the message manually. PicWish is always on the way to boost you productivity.
Big improvements on ID Photos
This is a feature that has been released previously, but it is one of the best to be highlighted. We completely upgrade ID Photos feature. It can generate a standard passport photo for you by setting the image size and background color.
Hope these new features will help you optimize and improve your PicWish usage. If you have any thoughts, requests, or suggestions, feel free to reach us.
Media Contact
Candice Jin
[email protected]