Event
Nov. 24th, 2022
In time for Black Friday, the biggest shopping event of the year, PicWish is offering its first and best Black Friday deal ever. This time, we're offering a huge discount on our desktop app wherein the 5000 images subscription is now down from $59.99 to $29.99, you can save up to 50%. Now's the time to shop and take advantage of these amazing Black Friday deals. Don't miss out PicWish Black Friday!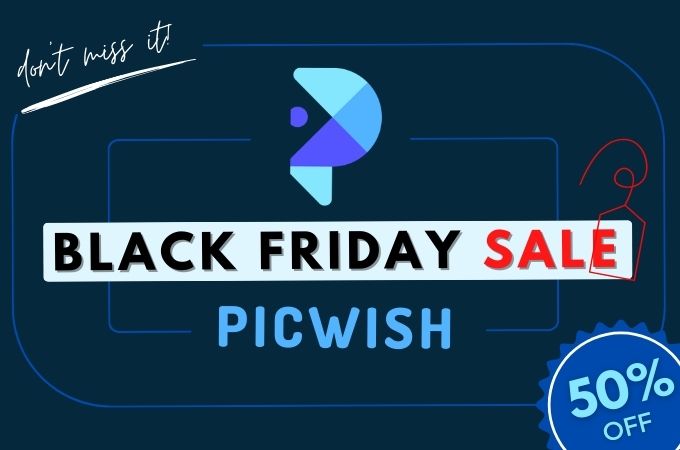 For your convenience, we have listed Black Friday Deals below that you can enjoy:
Quick Lists of Desktop PicWish Deals
5000 Images (Subscription) 50% OFF
1000 Images (Subscription) 44% OFF
500 Images (Subscription) 44% OFF
10000 Images (Lifetime) 38% OFF
300 Images (Lifetime) 38% OFF
50000 API Credits (Subscription) 40% OFF
500 Images (Lifetime) 42% OFF
1000 Images (Lifetime) 34% OFF
iOS PicWish Deals
Monthly subscription is as low as $5.99 for the first month, that's up to 40% OFF.
PicWish for Desktop
PicWish for desktop is an AI-powered application that removes and changes image backgrounds instantly. One of the best features of PicWish is batch processing, which allows you to remove background from up to 10,000 images at once. Other than the primary background removal tool, the package also includes a few other tools to assist you with other image manipulation operations. If you want a faster and easier way to process your images, PicWish's desktop app on Mac or Windows is the best way to go about it.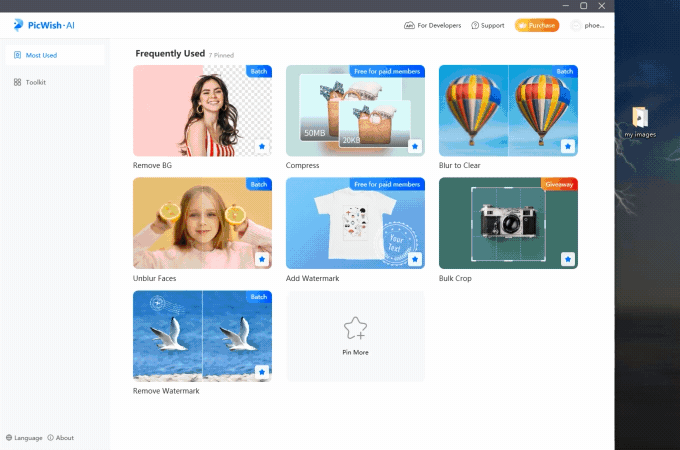 PicWish for Desktop
PicWish App
You can select up to 30 images and remove their backgrounds simultaneously. It took just only a few seconds to do the bulk erase task.