Royaty Free Images Site to Look for
Pexels
One of the most famous sites to find free pictures is Pexels. You know why? The site even lets you simply save a picture without any hassle. No account registration needed as you only need to directly download the photo and that's it. The reason why Pexels boasts a lot of stock pictures is because of the registered photographers that upload their work on the site. Normally, we can download the photos for free but you can help them by sending a small donation or following the photographer's Instagram account.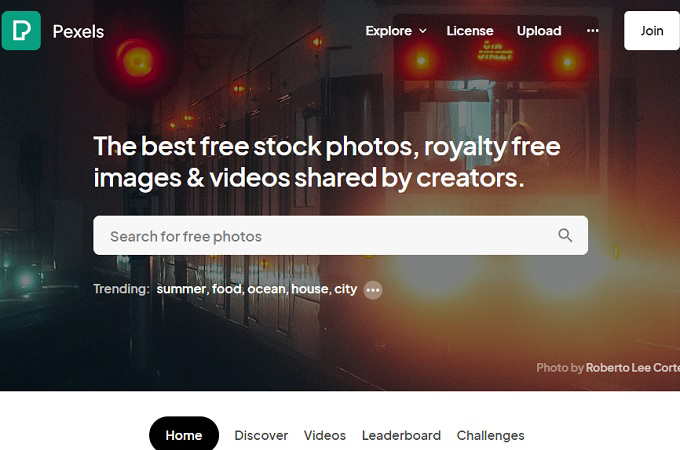 Unsplash
Another site that is powered by a lot of creators is Unsplash. It has an extensive collection of copyright free images from different topics. The site also ensures that all photos you can download are taken in high-quality resolution. You can even search any specific photos or topics you need by browsing through its sections, categories, or utilizing its search bar. Aside from stock images, Unsplash also publishes blogs to look through. Lastly, registered users can also submit their work and be added to the site's server.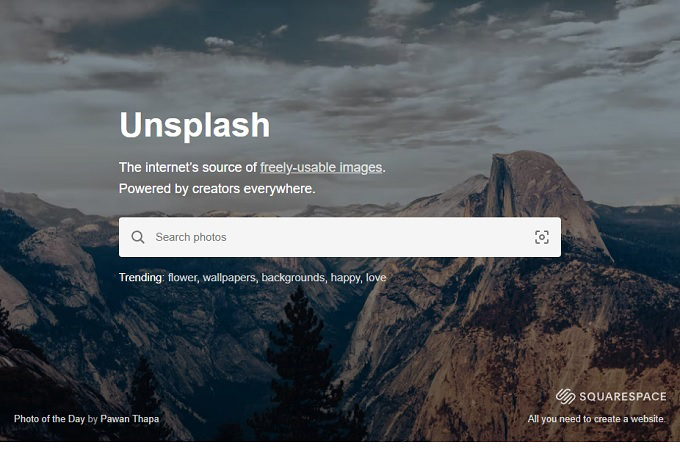 Pixabay
Pixabay brags more than 2 million of free images to use available to add in your stock collection. Aside from pictures, you can also download other contents like vector graphics, illustrations, and even videos for free. A good thing about Pixabay is that it lets you check the image type, number of views and downloads, and the picture resolution. In fact, it even allows you to choose a different size for the picture but will retain the same exact quality.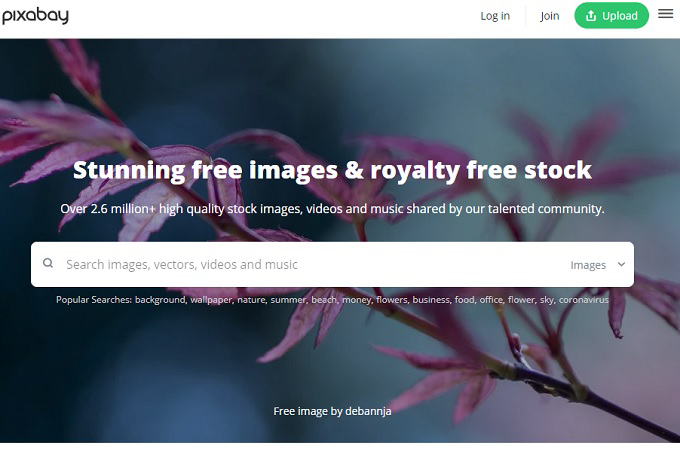 Life of Pix
The next site to find free images no copyright is Life of Pix. The site ensures that each user can acquire high resolution photography without any hassle. A unique thing about the site is that it features a certain photographer together with its work on their home page. This feature is also updated weekly so users can discover more pictures. Life of Pix also features stock photos from Adobe Stock itself. Finally, it also has a dedicated section for its registered photographers that you can browse.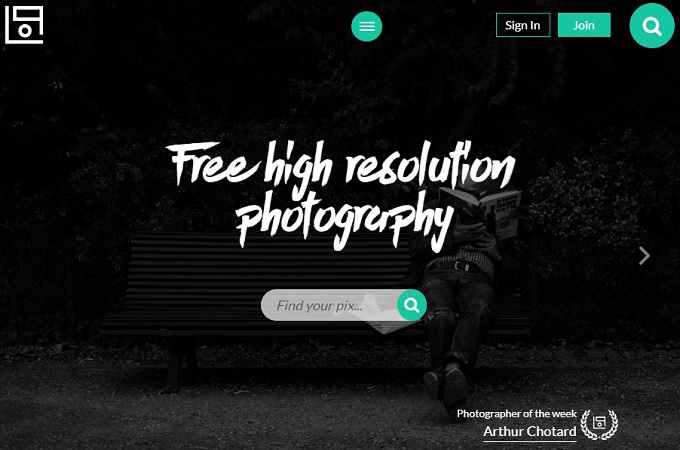 Negative Space
In photography terms, a negative is the image itself. So definitely, you'll find a lot of royalty free photos on Negative Space. Here, you can also enjoy a free trial of premium service for Adobe Stock to find photos from certified professionals. The unique thing about Negative Space is that you can download virtual backgrounds, which is trending nowadays due to online meetings. You can also browse other pictures from its variety of categories. Ultimately, it has a related pictures function for easier browsing of photos in a same category.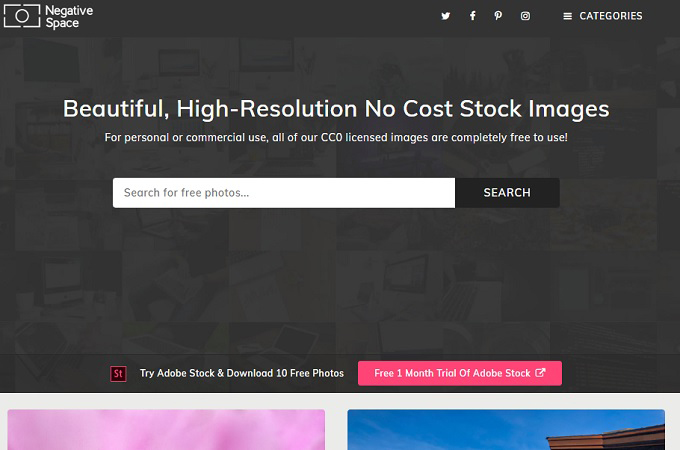 New Old Stock
If you're looking for something unique, or let's say classical, visit New Old Stock. Here, you can look around loads of old free use images. These are legit vintage photos derived from several public archives and were racked up on a single server. New Old Stock also gives a chance for image restorer to make their work known. The site lets them submit their entry and be included on its vast collection of old photos. Lastly, it even lets you download images in bulk in .zip format.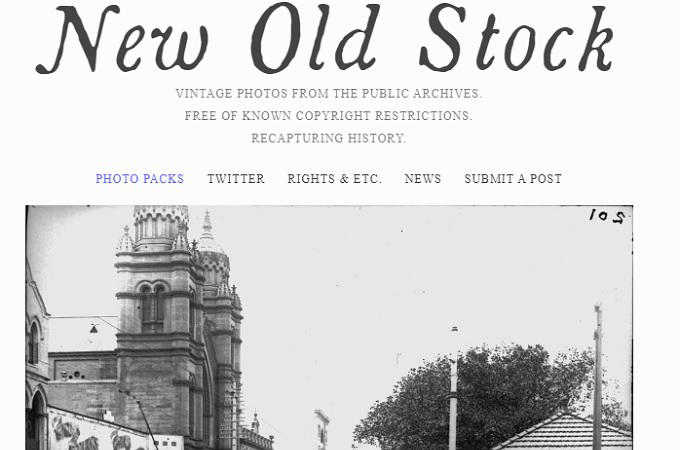 SplitShire
Save a private collection of free images with SplitShire. Just like all the sites mentioned here, it flaunts thousands of high-quality images that you can use personally and even commercially. What separates SplitShare from the others is that the pictures you can download are personal collection of their professional photographer. Additionally, it even lets you watch and save free stock videos, all in HD quality. Finally, its top best photos section lets you surf and check the site's highest rated pictures.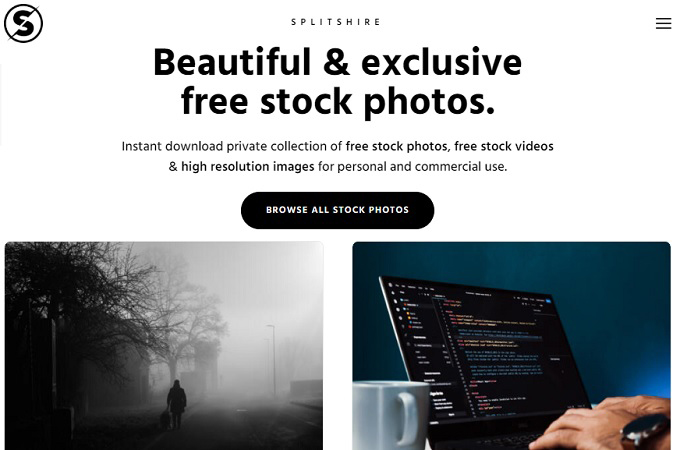 StockSnap
Last on the list of sites to save royalty free images is StockSnap. From its home page, it will already show the featured photo taken by their featured photographer. Additionally, searching and browsing stock photos is kind of easy here since the categories are listed properly. It even has a search bar to use for finding a specific photo based on a topic. Moreover, it allows you to download a picture using a single click literally.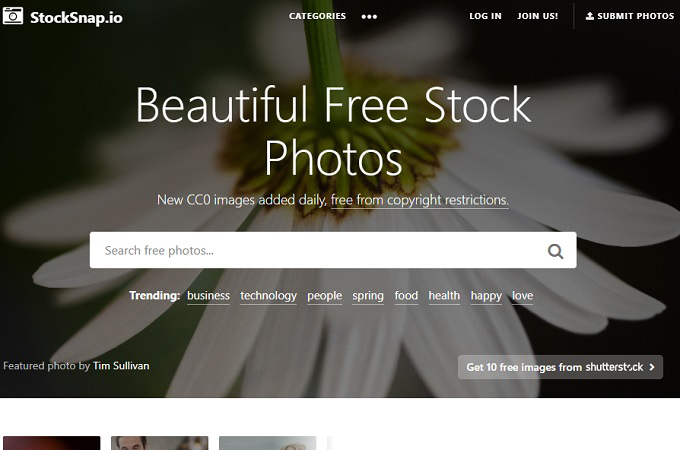 Extra Tip: Enhance Photo Quality with PicWish
If you have taken your own photo and even want to submit it to the free stock images presented above, it is a must that the picture should be at its highest quality as possible. In that case, it is recommended to enhance it using PicWish! With the help of its powerful AI technology, PicWish can make any blurry pictures within seconds. Its enhancement algorithms lets you achieve crisp results.
Here are the steps to enhance stock images using PicWish
Using a web browser, visit "picwish.com/photo-enhancer" and upload the photo.

Drag the slider to achieve the optimum quality you want.

Finally, click the Download button to save the enhanced image.
Conclusion
Having a go-to site wherein you can download royalty free photos really provides a stress-free feeling. Aside from getting high-quality images for free, you will not also worry about any plagiarism or copyright issues if you use them for commercial purposes. All of the sites surely met all the criteria needed for saving stock images. Lastly, you can even use PicWish to enhance the stock photos in seconds!