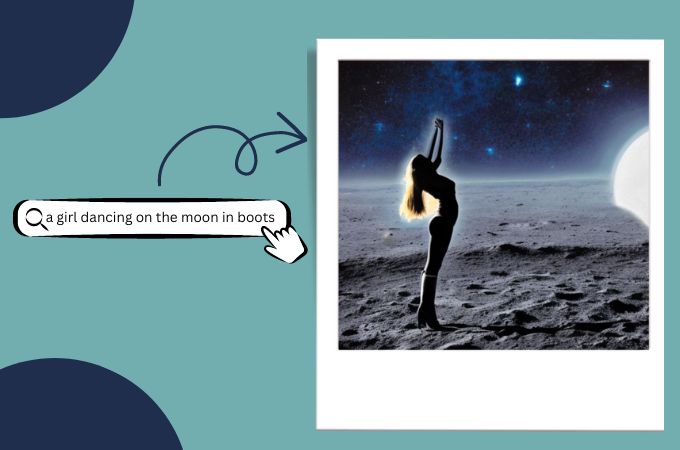 In spite of the fact that stock photos are plentiful on the internet, there are instances when the image you want is not available. For artists, this shouldn't be a problem since you can create works of art using the Paint app or any illustrator app. Advantages of ai image generation. However, this poses a dilemma for non-artists. Thanks to the internet, you can convert your descriptive words into images through online AI image generators. Let our list below guide you in finding the best AI image generator if you don't know which one to use.
5 Google AI Picture Generators to Bookmark on Your PC
NightCafe
Price:
Free 3 credits upon signing up and logging in
Pro plan starts at $9.99 with 200 credits
You can consider NightCafe since it is straightforward, which makes it a great choice even for beginners. The tool converts your text into an image in a matter of seconds. Just type in the descriptive text you want to see, and the app will generate the result quickly. Plus, this app lets you publish your artwork so other users can use it too, or print it in high-resolution. The style of your image can also be selected (Artistic Portrait, Photo, Epic, Dark Fantasy, Anime, Comic, etc.).
Here's how to use this Google AI picture generator:
Go to its official website.
Then, input the descriptive word on the box "Describe what you want to see".

After that, choose a style on your image and click the Create button.

Wait a second until the image is generated perfectly.
DALL-E 2
Price:
Free $18 credits for 3 months
Price starts at $15 for 115 credits
DALL-E 2 uses diffusion to understand the relationship between image and text. The Google AI picture generator gives you instant artwork from the text you provide. Regardless of what text you input, its AI will be able to provide you with an accurate result. It is even possible to alter elements of the generated image by just changing a word or two from the initial text. Expand the canvas if you want to give yourself more creative freedom. Furthermore, this app allows you to instantly create variations on an image by adding other angles that are rendered in high-definition.
A step-guide on how to use the best AI image generator:
On DALL-E's website input the descriptive text on the box.
After that, hit "Generate" to see the result.

Then, click the best style of image for you.
Hit Variations to see the different angles of your image.

Save the output if you are satisfied.
Dream by WOMBO
Price:
Free with limited features
Pro plan is at $9.99/month or $169.99 for lifetime payment
If you wish to take a dreamy photo, then Dream by WOMBO is the right website for you. You can use the text-to-image generator to make your imaginative image look the way you want it to. You can enter up to 200 characters for your descriptive text, which is enough to unleash your creativity. There are different art styles available on the site, some of which can be accessed for free. Others can be unlocked with a premium plan starting at $7.50 per year. You can also upload another image to use as a reference for the final output.
Follow these steps to use this online AI image generator:
Visit on its homepage.
From here, navigate to the Enter prompt box and type the descriptive text you want to see.

Choose among the Art Style below and hit Create and just wait until the image appears.
Dream Studio
Price:
Free
The Dream Studio is another online AI image generator that can transform any descriptive phrases into mesmerizing photos you can use for artworks. This text-to-image generator can give you precise transformation of your imagination from text to image without any skills needed. With this, you can customize the width, height, and CFG Scale before generating the text. Moreover, you can also generate multiple images in just one try by adjusting the slider under the Number of Images options.
Use this google AI picture generator by following these easy steps below:
On the app's generator box, type down the descriptive text you wish to convert into an image.
After that, hit Dream to initiate the process.

Select the best image that reflects your imagination and download it right away.
Starry AI
Price:
Free 5 daily credits every log in
$15.99 for succeeding credits
Starry AI is another online AI image generator that can help you find the perfect photos for your digital artwork. There are two themes on this site: Argo and Altair, with the first one mainly dedicated to artists and product photos. The latter, however, is highly recommended for producing dream-like or abstract images. With this AI, you simply write descriptive text and let the tool turn it into a picture, just like with the previously mentioned apps. Also, the artwork you create can be published, owned by you, and used commercially.
Here's the step-by-step guide on how to use this best AI image generator:
Visit its site and enter the prompt you want to turn into an image.
Add the styles of the image you want among the list.

Once done, hit Create and let the app render the output.
Note:
You can make PNG transparent online using PicWish if you want to multipurpose your AI-generated images. By saving them transparently, you can use them as additional elements in your future artworks.
Learn more advantages of ai image generation.
Conclusion
After reading this article, you can now choose which text-to-image generator offers the best AI image generator with regards to intuitive interface, accuracy, and quality. How would you rate each one? Which is your favorite? Comment your thoughts below!