8 Easy-to-Use Anime Avatar Maker Apps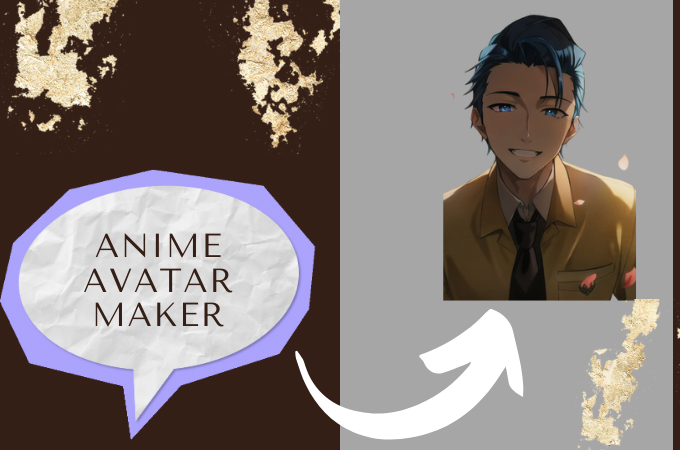 We all know how avatars are gaining popularity nowadays. These images are often designed to showcase distinct physical attributes, personalities, and styles that set them apart from others. Some are using an avatar as a profile picture to protect their privacy or because they do not feel comfortable sharing their real identity online. These characters are also a way to express creativity and individuality. And if you are interested in creating your own avatar, here are the 8 great Anime avatar maker apps available to download on mobile phones.
PicWish AI Art Generator
When it comes to Anime avatar maker, PicWish AI Art Generator always comes to mind as the first tool. It provides the perfect preset size that fits an avatar. Moreover, you can enjoy different styles to suit your preference. Additionally, it produces high-quality and crisp results that you can use for a perfect profile picture. Its advanced AI algorithm allows you to generate the image within a few seconds.
Key Features:
Lets you manually resize the photo if preferred size is not available on its given preset.
Provides random free generator which is good for stocking photos.
All photos are copyright free and available for commercial use.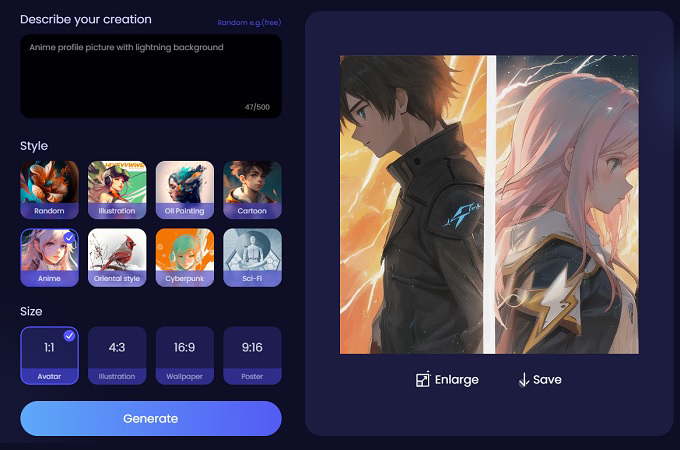 Note:
PicWish AI Art Generator offers 100 credits giveaway! Grab it while it lasts!
Avatoon
Another mobile AI avatar generator free app that can help you gain more followers and virtual friends is Avatoon. This avatar maker gives you the easiest option to generate your cartoonized version simply by uploading your photo and letting the tool create it for you or manually making it by choosing from its options of face shape, brows arcs, hairstyle, eye colors and shapes, skin tones, etc,.
Key Features:
It has different styling options so users can copy-cut their looks and expressions instantly.
It also allows users to edit the background that best suits their avatars.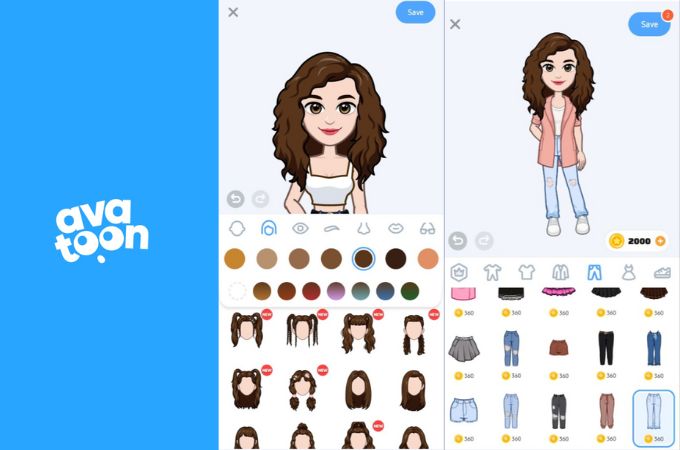 Zmoji
Zmoji is an AI avatar generator free app for your iOS phones that enables users to create personalized 3D avatars by selecting from a range of options such as hairstyles, clothing, and accessories. It is a fun and innovative way for users to express their individuality.
Key Features:
Can generate an avatar that closely resembles the user's selfie.
Provides stickers and GIFs featuring the user's avatar.
Offers a fun and innovative way for users to express their individuality.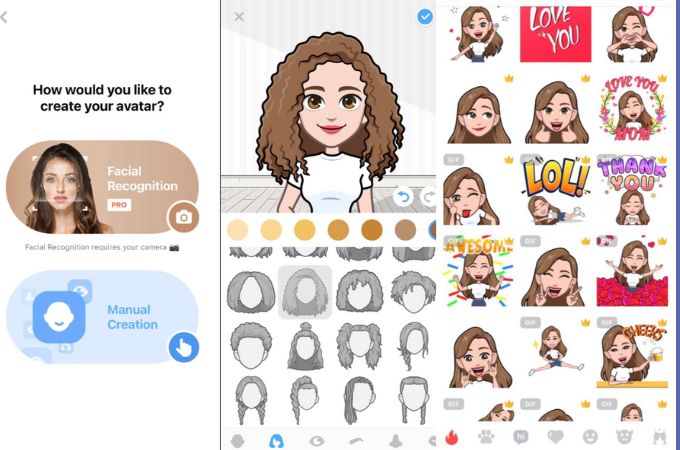 StarryAI
StarryAI engine allows you to create customized avatars that represent you in an online space on your Android ph one. By using this profile picture maker anime app, you can simplify the process of establishing your online personality.
Key Features:
Avatars can be used as profile pictures on your social media platforms, websites, business cards, and even on sticker merchandise.
It only uses a text prompt in generating your avatar.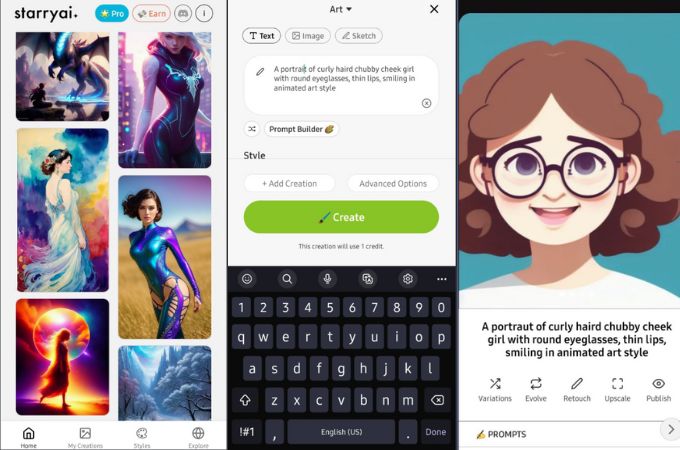 Boomoji
With its fun and easy-to-use features, Boomoji is an excellent profile picture maker anime option for anyone looking to express their personality creatively. To add, the app offers a wide range of customization options, including hairstyles, facial features, and clothing to copy-cut their real-life appearance and personality.
Key Features:
It integrates with messaging apps such as WhatsApp, WeChat, and Messenger.
Avatars can be saved and sent as stickers and animations.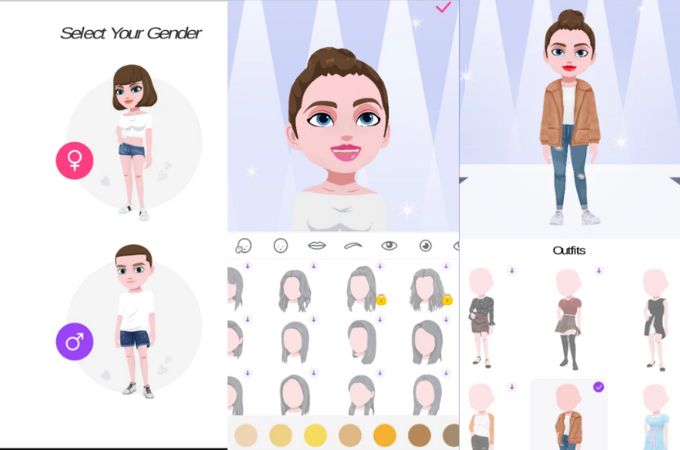 Bitmoji
Bitmoji is one more popular profile picture maker anime that lets users create their cartoon avatars with a wide range of customization options – hairstyles, facial expressions, clothing, and accessories. With this options, users can have a versatile choice for those who want to express themselves and have fun in their digital communications.
Key Features:
Avatars can be used as stickers on messaging apps such as Snapchat, iMessage, and Facebook Messenger.
It offers seasonal and themed outfits and accessories.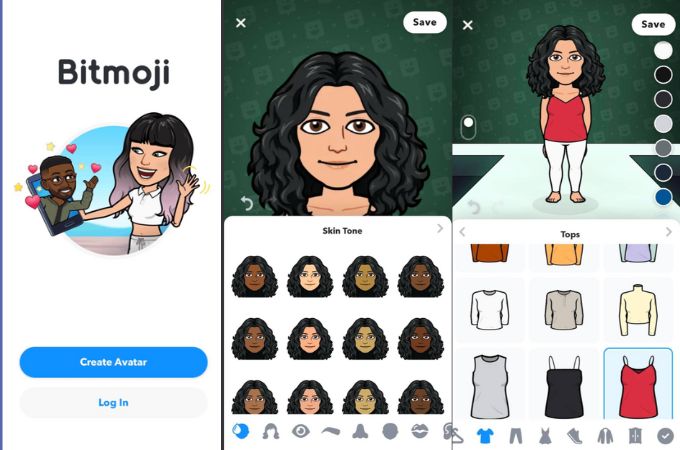 Zepeto
Do you want to experience the virtual world completely? Here's a 3D Anime avatar maker, Zepeto. With this AI avatar generator free app, users can customize their avatars from head to toe, explore the virtual world – metaverse, and participate in various digital activities.
Key Features:
Lets you select your body type for more similarities to you.
It offers a range of filters to enhance avatar photos, making it easy to create standout content for social media.
It also allows you to change or remove background automatically to fit our avatar to your chosen platform.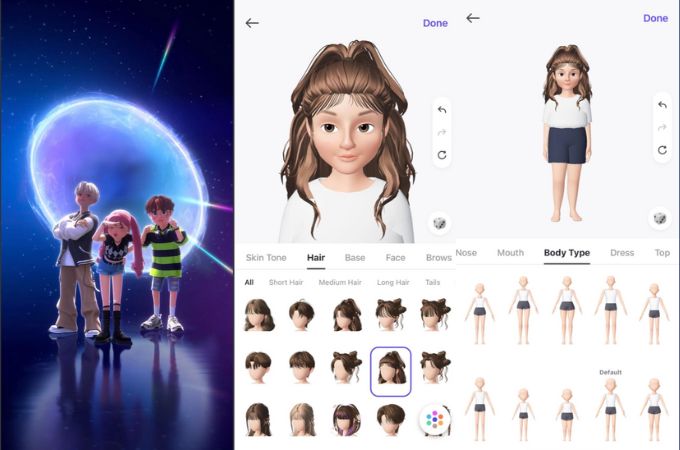 Replika
Replika's anime avatar maker is not just about creating a unique avatar that looks like you.It also offers a personalized companion that is based on your own personality. In short, this app provides a unique and innovative way for users to improve their mental well-being and personal growth.
Key Features:
Users can share stories, vent, and explore their thoughts and emotions.
The app provides a safe and non-judgmental space for users to express themselves.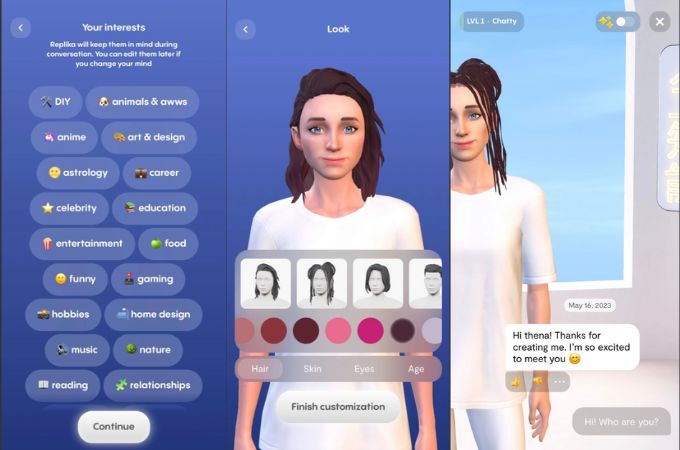 Conclusion
Now, with all these AI avatar generator free apps, you can now WOWed your profile viewers with your cute and accurately copy-cut avatars. Try them now, and share to us which one is your favorite app.