A face generator is like a special computer program that can create pictures of people's faces that look real. It uses smart learning methods that help it copy how human faces look by looking at lots of real face pictures.
People mostly use face generators in artificial intelligence, especially in things like computer vision and making pictures. Here are some regular things people do with face generators:
Character creation
Art and Creativity
Entertainment
Privacy Protection
Training
The Best AI Face Generator Free
PicWish AI Face Generator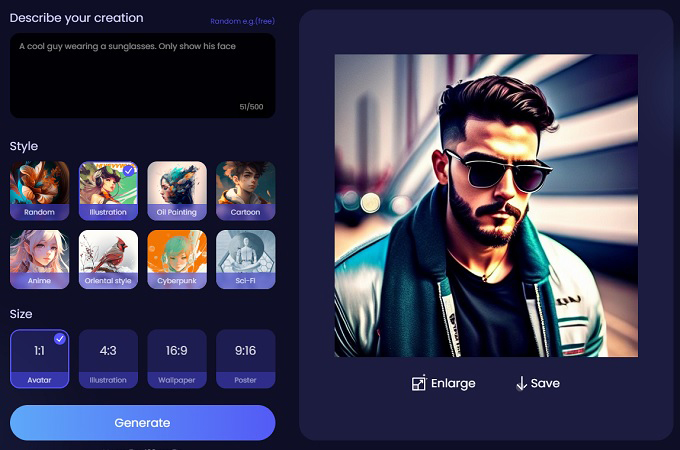 When it comes to the best tool to generate AI face, PicWish AI Art Generator always comes up at the top. It produces images using computer vision technology and machine learning algorithms. With these advanced features, it quickly creates artworks such as faces just by entering prompts. Another thing is that you can use the face created for commercial purposes. Users can also choose their preferred style including illustration, cartoon, anime, and others.
Note: PicWish is not limited to this, it is also considered as the best AI wallpaper generator to create stunning backdrops.
Fotor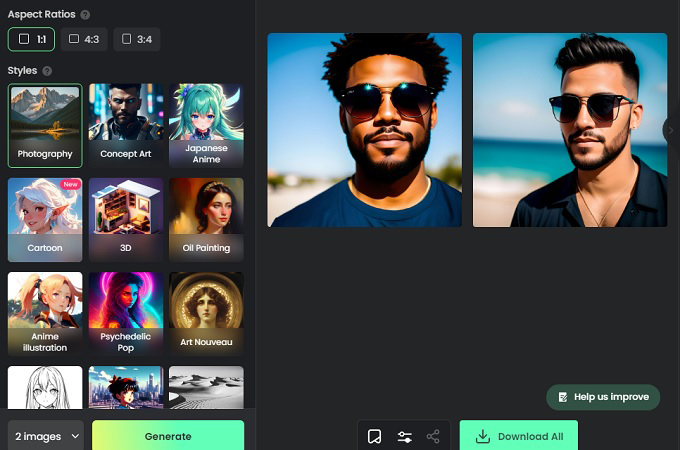 If you want to create unique and realistic faces, try Fotor. Using its advanced deep machine learning tech, it can turn texts/words into faces instantly. Fotor can also recognize the gender, age, and other traits that you want to objectify. Additionally, the tool lets you customize the appearance of the faces. You can choose the shape, angle, hairstyle, and eye colors if you want. It also lets you choose the style and sizes.
Veed AI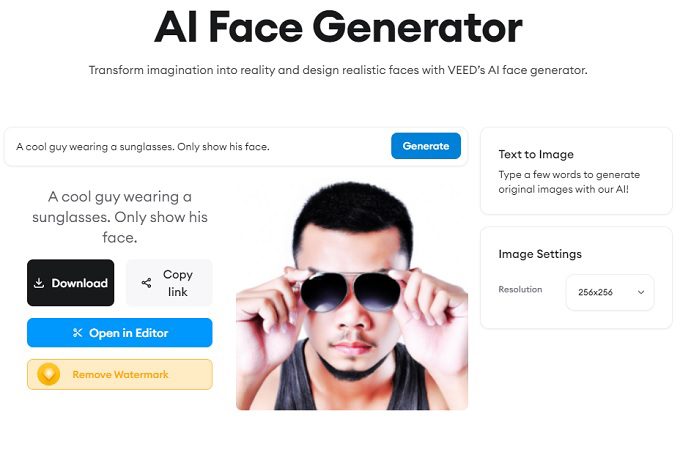 Next on the list of AI face generator free is Veed AI. The site can produce images for up to 1024×1024 in resolution. Plus, it brings out the best quality available for each faces or pictures. The AI technology it possesses enables it to create expressive faces. The tool also ensures to have unique and visually stunning faces to leave a great impression.
Face Generator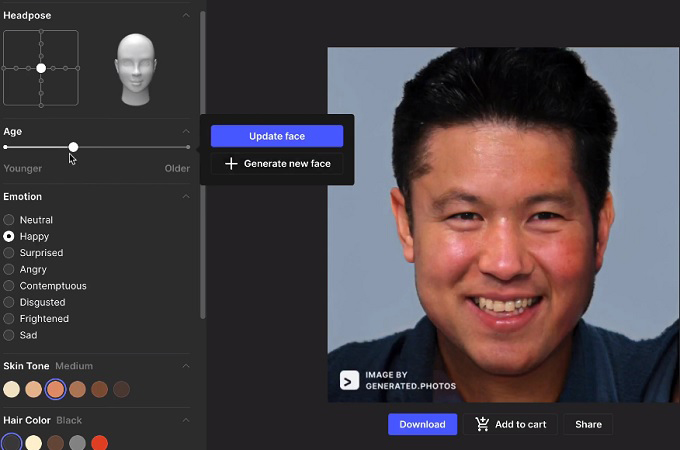 Boasting of more than 11 million variants, Face Generator is among the top list of tools to generate AI face. With these, it promises to offer infinite number of combinations to create a face. Furthermore, its machine learning system is trained on model-releases images to achieve high quality output. It also showcases an intuitive and easy to use interface perfect for beginners.
Playform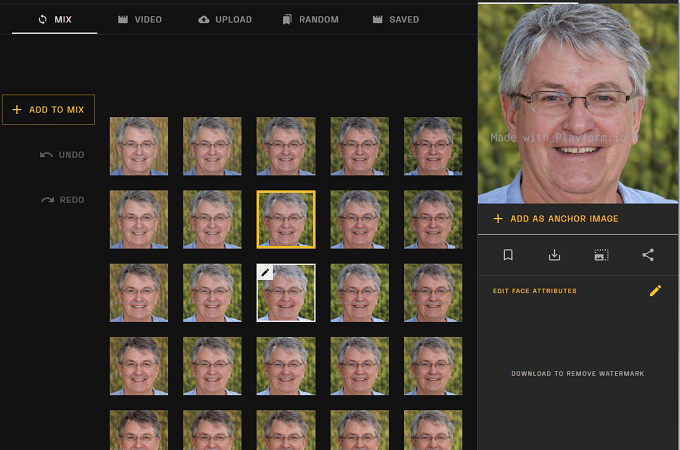 Another tool that can generate AI face is Playform. Its AI feature reads algorithm in details that helps the site to create pictures faster. Additionally, it has a tool called FaceMix that can combine multiple faces for a unique result. It also presents a simple process wherein you don't need professional level editing to create photos. Finally, it has an editing tool to put make up to the face if you want.
SoulGen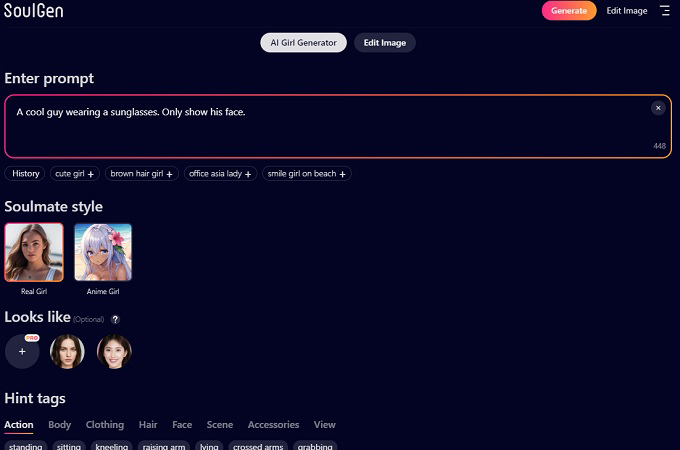 If you're looking for a powerful too to produce AI faces, use SoulGen. Like other tools reviewed here, it can create a real image from texts only. Plus, it has an editing function to add or remove content from the pictures. Aside from that, users can also upload images and turn it into AI generated output. However, this is not an AI face generator free since it requires a subscription to enjoy all of its features.
This Person Does Not Exist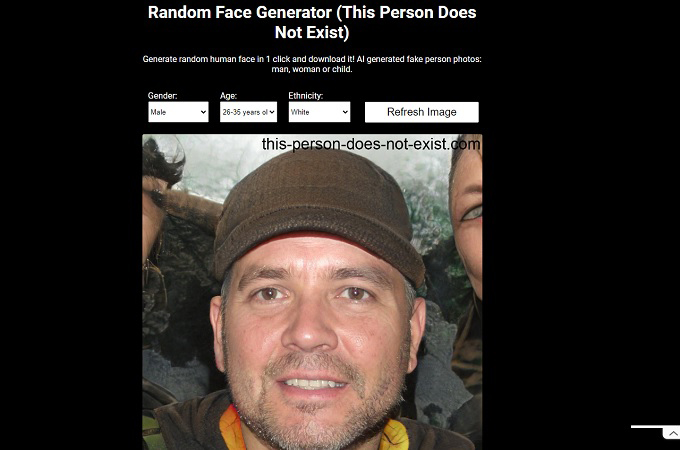 The next tool is not just a witty name, This Person Does Not Exist can generate AI face within a few clicks. It has filters to achieve any specific face results you prefer. Here, you can choose your desired gender, age, and ethnicity for the subject photo. As it name suggests, it ensures to produce a fake face to avoid any copyright claims. The pictures produced are all available for commercial uses.
NightCafe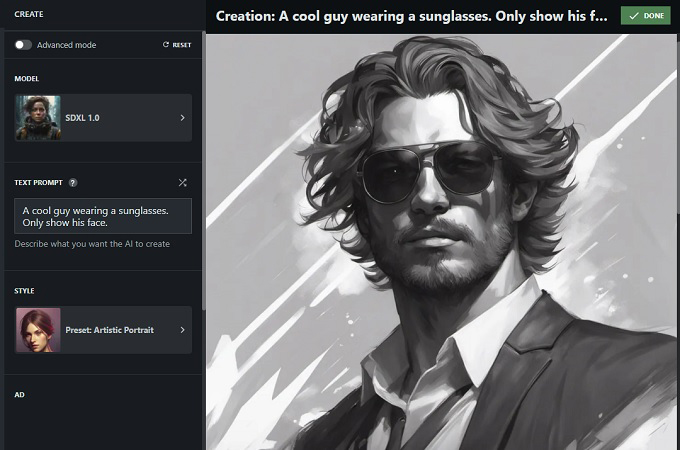 NightCafe is a perfect AI face generator free to create portraits of non-existent people. Users can choose among different themes like artistic, black and white, and colored portrait. Its algorithm is trained from browsing millions of images and text pairs across the internet. Its user-friendly interface lets you produce the image without any codes needed. Furthermore, the site is accessible from several devices including PCs, tablets, or smartphones.
FY! Studio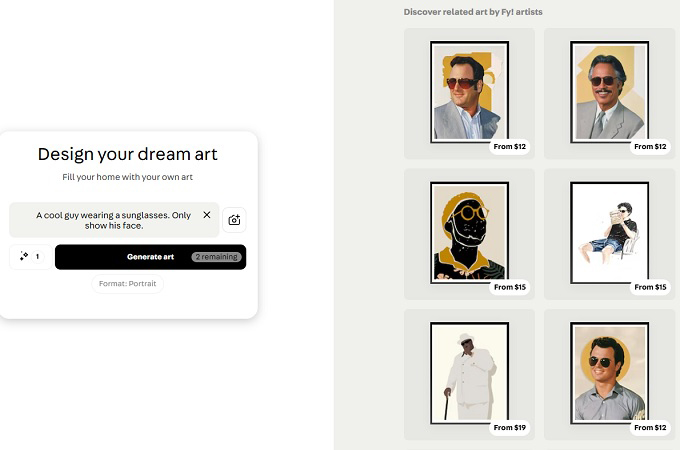 One of the most visited AI face generator site is FY! Studio. It can create a face perfect for using as profile pictures for popular social media platforms. This includes Facebook, Instagram, and TikTok. It produces the images with a face fit for the required size for such sites. Additionally, it can also transform your raw images into an AI face. Users can upload up to 10 photos to the site to create portraits.
BoredHumans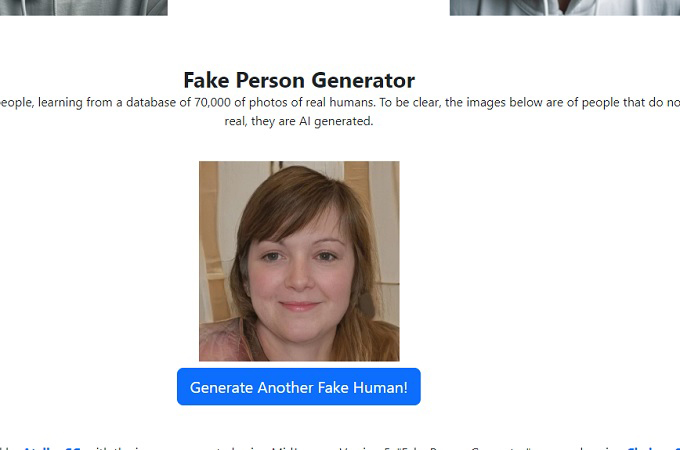 The last tool that can generate AI face is BoredHumans. It offers a unique way to create AI photos. Furthermore, the site has 2 sections. First is the Faces of The World. Here, it produces pictures of what their AI technology thinks people from various places and regions look. On the other hand, its Fake Person Generator lets you customize and create digital faces. Aside from these, it also boasts several AI tools including article writers, tools directory, and more.
Conclusion
With the help of AI, generating captivating faces has never been simpler. Unleash your imagination and explore the endless possibilities these tools offer. Nevertheless, it is still obvious the PicWish still stands out from the rest. Embrace the future of visual creation with the best features, where each click brings stunning images to life using PicWish.