Top 10 PNG Makers Online and PC
PicWish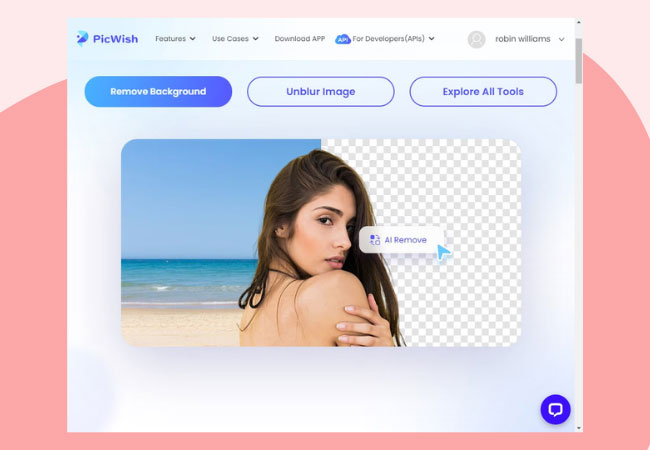 If you are looking for the best and free png maker, PicWish is the right tool for you. It offers various photo editing features with a high-quality output format. With this AI-powered photo editing tool, you can easily remove your picture's background and save it in a PNG format. Moreover, it is very easy to use to boost your productivity and help you unleash your creativity. To know more about this amazing background erasing and PNG-making tool, visit its official website online or download the button below.
Key Features:
Multifunctional image editing tool.
AI-powered tool.
Fast and easy to use.
User-friendly interface.
Adobe Express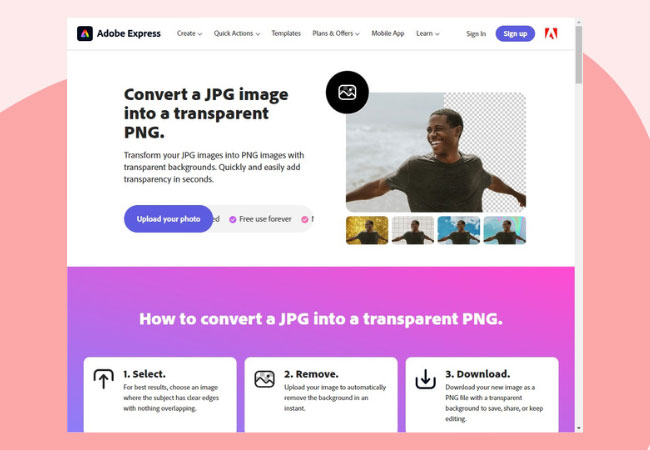 Another PNG maker tool that offers a free trial version is Adobe Express. You can use its basic editing and photo effects with thousands of templates and design assets. You can easily transform your JPG images into PNG with transparent backgrounds.
Key Features:
Basic editing and photo effects.
2GB Storage.
Web and mobile app.
PixCut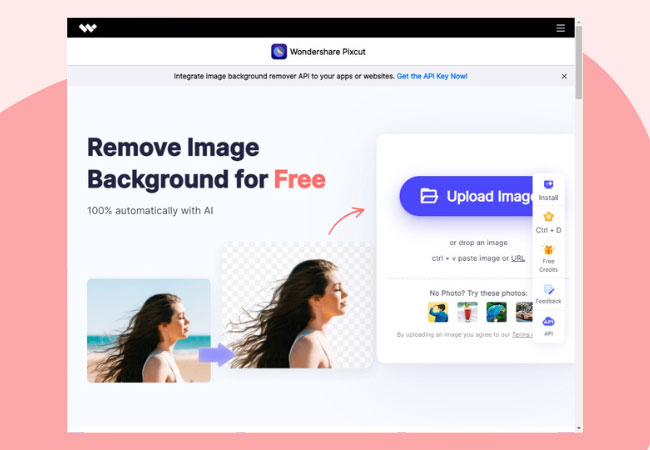 Making PNG by removing the background of the image is easy with the help of PixCut. This online image background remover uses Artificial Intelligence to help you produce the best outcome for your images. It helps you make PNG by automatically removing backgrounds in a bulk of 30 images in one session.
Key Features:
Bulk remove background.
Improves the overall visual of the photo.
Great image consistency.
Vance AI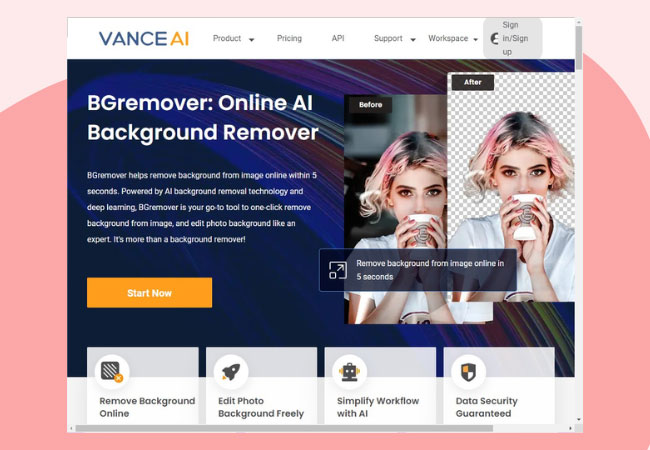 Removing backgrounds and making a PNG out of your JPG images is now easy with the help of Vance AI. With its AI-powered background removal technology, you can now make PNG within 5 seconds. Edit your photos and remove backgrounds like a pro using Vance AI photo editor.
Key Features:
Cloud processing speed.
AI image enhancer.
Batch editing
Photo Director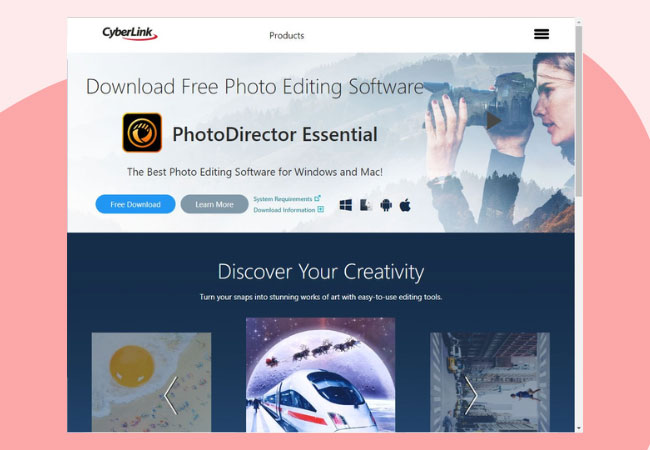 Photo director is an image editor that you can use on your PC to help you make PNG by removing the background of your photos. It also offers custom-made stickers and powerful AI technology to suppress your photo's pixelated noise while retaining its high-quality details. It also offers additional features such as touch-ups, skiing smoothing, body shaping, and many more.
Key Features:
AI style editor.
High-resolution photos
Fix and enhance
PhotoWorks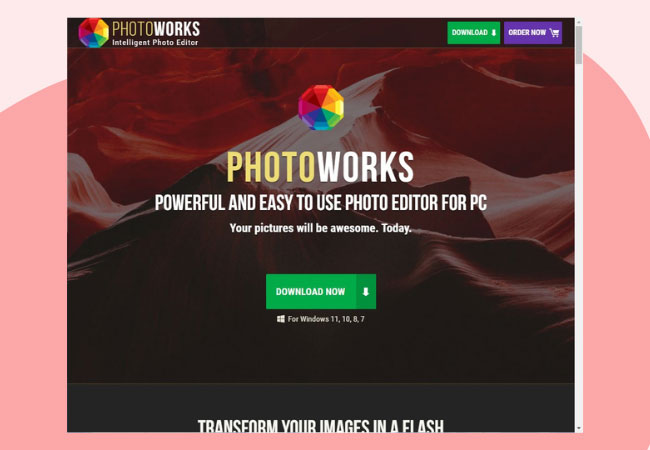 One of the best png editor tools listed in this article is PhotoWorks. You can easily turn your JPG images into PNG format with a high image resolution. It offers the latest image-processing technology and advanced editing tools to help you produce your desired photo to save it in a PNG format. Other features and tools are also offered such as rotating, scaling, and applying different effects and colors to your images.
Key Features:
Portrait enhancement
Color and tone correction
180+ filters and effects
Adobe Photoshop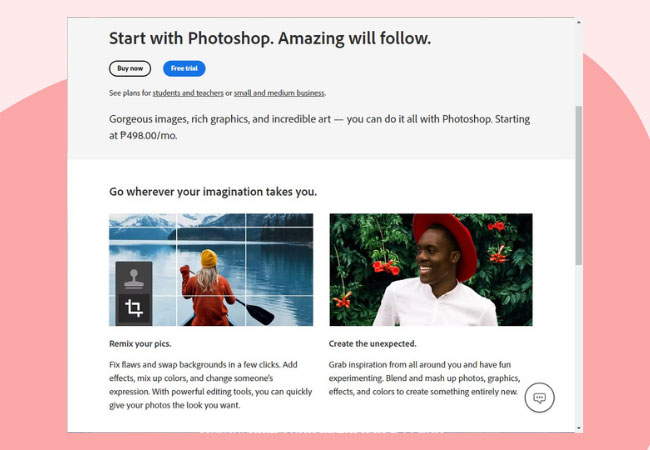 Adobe Photoshop is one of the most popular photo editors online. It helps users to create and edit images with creative features used by professionals such as Web developers, Graphic designers, and Photographers. This tool also allows users to make their simple images into beautiful and unique artwork. But with all these features, you can also use Adobe Photoshop to make and convert your JPG and other image formats into PNG.
Key Features:
Adjustment layers
Regular Healing brush
Blending Modes
Online PNG Tools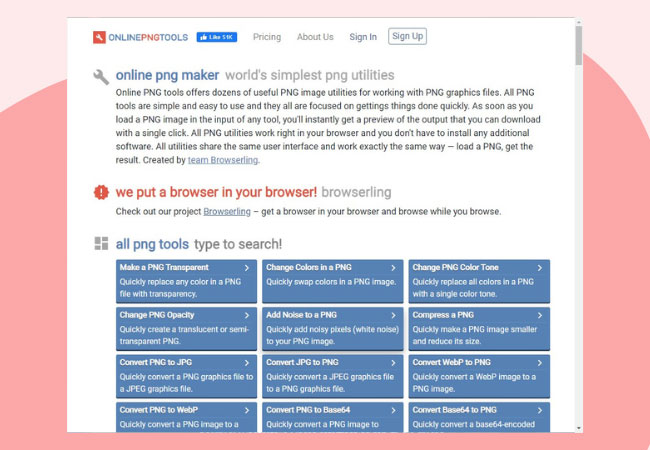 Create PNG images by removing their backgrounds with the help of the Online PNG Tools. This is a browser-based photo editor that you can use to resize, crop, apply image effects, and convert from JPG, Webp, and Bitmap into a PNG file format.
Key Features:
Image quality changer
Various image effects
PaintShop Pro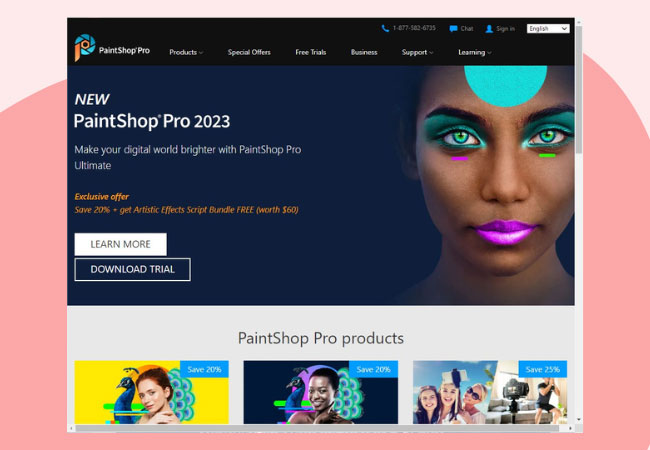 Edit like a pro with Corel Paintshop Pro. This image editor for PC offers impressive graphic designs with powerful photo editing features and with the ultimate toolset to help you edit and enhance your images. This is also a good app if you are looking for a tool that can help you make transparent photos and save in a PNG format.
Key Features:
Content-aware tool
Instant background removal
AI-powered tool
Fotor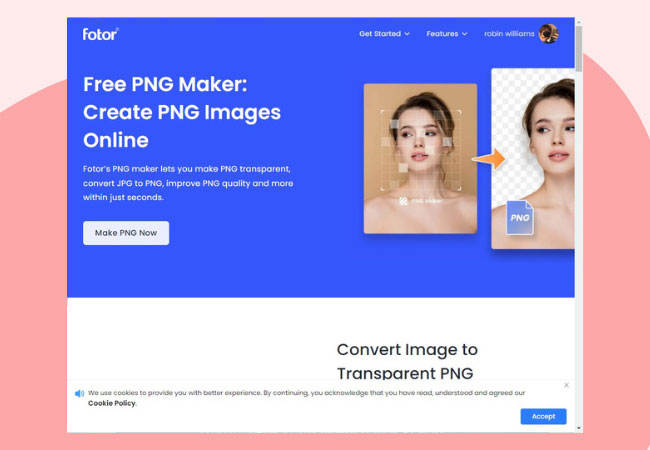 The last tool that you can use to make PNG images is Fotor. With this, you can easily improve the quality of your images by converting them using this simple tool in just a few seconds. Using Artificial Intelligence, the object in your photo will automatically identify for a clean and accurate result.
Key Features:
Raw file converter
Single-app background removal
User-friendly interface.