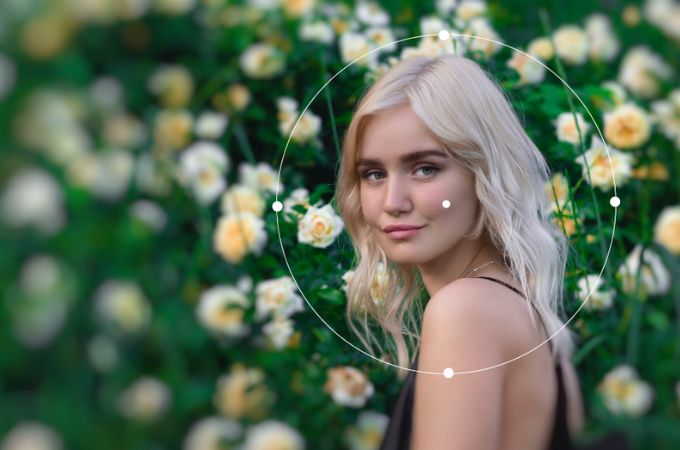 If you need to highlight your photo's subject, adding a blur background effect on it will instantly give you a work of art result. This photo editing technique will not only bring the spotlight to your subject but also amplify motion and add components to your photography.
How to Blur Background with these Three Efficient Ways
The blurred background will allow the viewer's eyes to directly focus on the main subject of the photo. And this photography style shows professionalism in different ways. Removing the extra details and distracting content in the background will definitely present your subject out of the ordinary.
Moreover, having this kind of photo background editing style will make your photo looks attractive and appealing. Here are the tools that will guide you on how to blur background in photo.
AfterFocus – for Android and iOS solution
Turn your pictures into an extra work of art with this popular photo blurring/deblurring app that you may have on both Android and iOS. This app enables users to add multi-level depth with multiple masks that can create a natural blurring effect on your photo background. Not just your simple blurring app, for it can transform your photos and videos into something a professional can only do.
The good part about using AfterFocus is that it is a mobile app that you can bring everywhere and anywhere you go. Take a picture directly on this app to blur background or edit the one that you already captured from your phone.
Main Features:
It offers multiple depths
Provides background depth
Consists of fine masking creation
It has aperture adjustment
Use AfterFocus to blur your photography
Download and install the app from the Play Store or the App Store.
Upload the photo from the phone library or capture it directly from the app.
Once uploaded, use your finger to draw a line around the subject that you don't want to blur.
After that, the app will automatically process your photo giving you a blurry background.
Finally, hit "Save" to download your work.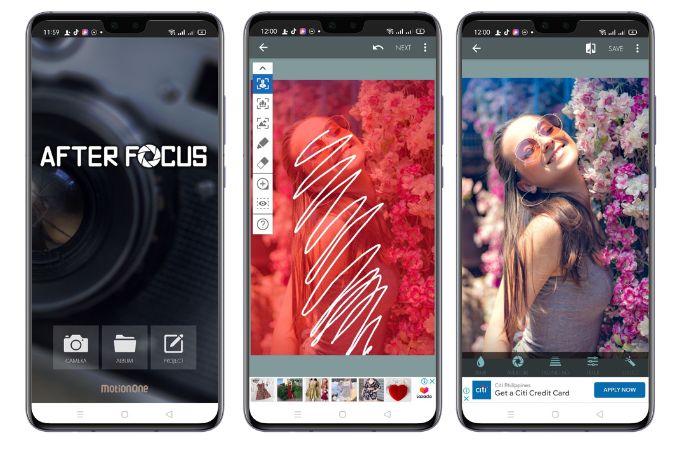 Price: Starts at $2.99
Fotor – for online solution
Know how to blur background with this amazing web service tool called Fotor. With its three blur effects, you can level up the texture of your images. You may have "Tilt-Shift" which is divided into two ways, the "Circular" and the "Linear". The other one will be the "Tilt-Shift Brush" which uses a brush tool to make a radial blur effect or gaussian blur effect.
Through this online website, you can professionally blur your photos to emphasize the subject with its advanced digital technology. In addition to helping you out with how to blur background in photo, you can also rely on photo editing features that will make your photography more beautiful.
Main Features:
User-friendly interface
It consists of three blur effects tool
It uses AI technology
See this simple guide to blur photo background with Fotor
Visit the official website of the online tool.
Open the photo you wish to edit. Click "Open Image" on the interface of the tool.

Under "Edit", go to "Advanced Edits" choose "Blur" and select the background that you need to blur.
Once done editing, hit "Apply" and save your work by clicking the "Download" button.
Price: Free
Focus Magic – for a desktop solution
Easily blur background of your photo using Focus Magic. This desktop tool uses advanced forensic strength to unblur and blur a photo. It has a "defocus" feature where you can select the background part of your photo to blur. It provides a small window for the zoomed-in section of the image for you to see the preview part.
Making blurred backgrounds for your photography is not a hard thing to do with Focus Magic. And because this program was made to sharpen your blurred photos, it offers a lot of ways to fix them and save them to high-resolution results.
Main Feature:
It has a defocus feature to do how to blur background
Provides a window for a zoomed-in section
It offers users to increase resolution
Simple interface
Look at this step-by-step process to blur your photo background on your desktop
Download the program from its official page and install it on your PC.
Run the program, and click the file folder to load the photo from your computer library.

Once uploaded, go to the "Filter" option and choose "Defocus".
Then, look for the blur width and manually adjust the number to blur background.

Lastly, hit the diskette-like icon to save your work.
Price: $95 for lifetime registration
Conclusion
These 3 photo editors that can blur background are all efficient in their own different ways. You can have AfterFocus on your mobile phone, Focus Magic on your desktop, and Fotor if you want a free service online tool. Blur your images now to remove all the unwanted details and emphasize your subject more with these tools. Share with us your experience in using these tools, or you may also share other tools that we missed that can also guide us on how to blur background in photo.