The Ultimate Guide To Watermark Images In Bulk
Why You Need Watermarks?
Watermarks require conceptualizing– are you going to use your signature? Or design a logo? Or just use your brand name over your photos? You can use any of these just to make sure it represents you or your business and brand accordingly. But generally, people use watermarks for two reasons:
Watermarks Protect Your Photo
Watermarks placed over a photo serve as a protection against online stealing and credit grabbing. And for artists or photographers, putting watermarks over their hard-earned images will keep them at peace knowing that no one can duplicate their photos. Having these over a photo will let other people know that the image is protected and cannot be used without legal consent from the owners.
Watermarks Help Boost Business
If you think you are only protecting your photos with watermarks, well, you are also lowkey exposing your business and brand name. Seeing your logo or signature on any of your photos might let internet users search for its owner. That means it helps boost your engagement online and attracts clients which are best for marketing your product. Plus, it will also welcome collaboration with other entrepreneurs or fellow artists.
What to Remember in Putting Watermarks
As mentioned above, conceptualizing a watermark is a hard task. From thinking about its shape, what text or font to use, or are you going to include graphics. Well, it has one yet important rule – it has to be a good watermark.
Your watermarks should be recognizable
When we mean it's recognizable it should be read easily and simply so that it won't affect the details of your art piece.
You should know what type of watermarks to use
Typically, watermarks can appear as a logo, signature, or stamp. For artists and authors, signatures are mostly used, businesses tend to use logos instead. Meanwhile, stamp types are mostly used in government documents.
You should make it minimalist as much as possible
Usually, watermarks are being tampered with over a photo. That way, it cannot be removed easily. Also, you should know how to properly place it on your image. And make sure that it is at least 25% transparent.
You should convert it to PNG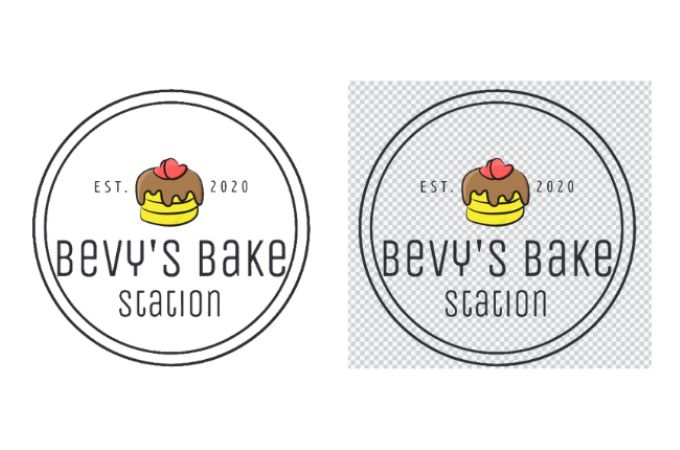 Before putting a watermark on your photo you have to make png transparent online⁠ so you can seamlessly add them to your images. By doing so, you will be confident that there will be no other areas of the photo affected upon putting in the watermarks. And finally, all you need to do now is add it to your image. And if you have many images to work on, here is PicWish which lets you add watermark images in bulk.
Add Text to Multiple Photos at Once With PicWish
The PicWish Windows version lets you do bulk processing including add text to multiple photos at once, or by using a logo or image as a watermark. Powered by AI technology, its Add Watermark feature, allows you to add watermarks to up to 100 images in a batch. Moreover, you can also control its transparency using its opacity settings and customize its location on your photo which can all be done simultaneously.
Download
Follow the steps below on how to do batch watermark:
From its interface, click Add Watermark to start uploading your images.

Next, add the watermark by clicking the Text or Image button. By clicking the Text you are able to manually put words over you. Meanwhile, if you want to add a logo or your PNG signature, click Image instead.

After that, rotate and position the watermarks by clicking under the Fill section.

Save All once you are satisfied with the result.
Conclusion
After reading this article, you can now protect your image with watermarks. And no matter how many photos you have, you can always batch watermark instantly with PicWish⁠.