Top 5 Ways to Remove the Instagram Watermark
PicWish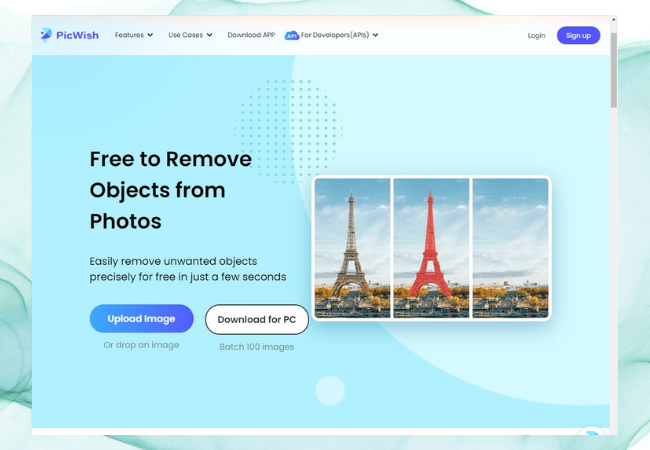 Picwish is an online platform that enables users to edit their photos by eliminating undesired objects or elements as well as remove instagram reel watermark. It is accessible through the internet from any device. Users simply need to upload their pictures and utilize the tools available on the website to remove unwanted objects. The platform includes advanced features, such as artificial intelligence and advanced algorithms, which make the process of removing objects easier and more efficient. You can get the app by just clicking the download button below.
Key Features:
Online Tool
Watermark removal
Wide Range of Image Formats
Advanced Algorithms and Artificial Intelligence
User-Friendly Interface
InShot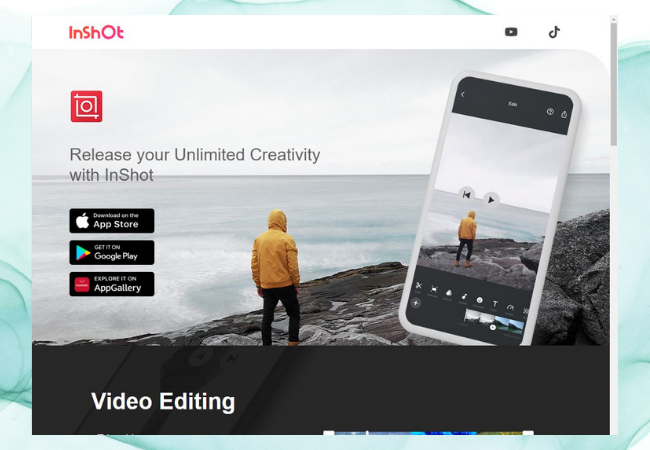 Next is InShot. This is a well-liked app for editing photos and videos that can be downloaded on Android and iOS smartphones. It offers users a simple and fast way to edit their media directly on their mobile devices, and is even capable of helping remove watermarks on Instagram. One of its strengths is its ability to produce high-quality output that can be easily shared on popular social media platforms like Facebook, Instagram, and YouTube.
Key Features:
Video Editing
Photo Editing
Social Media Support
Text and Stickers
Video and Photo Ratio
Remove & Add Watermark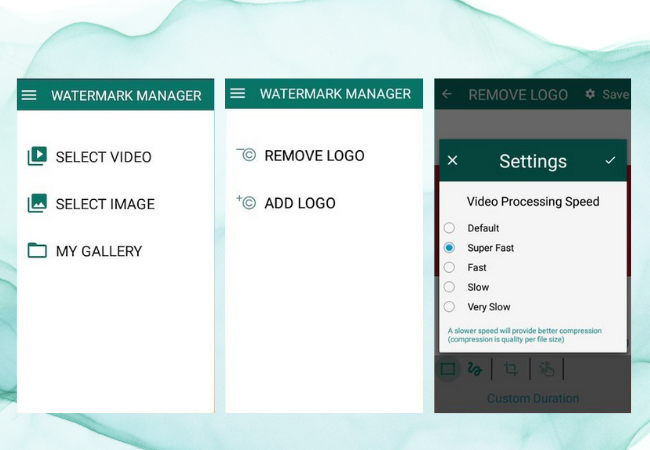 Then we have Remove & Add Watermark. This is an app that can be installed on Android devices and it enables users to add or remove reels watermark from their images and videos. It is accessible via third-party app stores such as Aptoide. The application offers an uncomplicated and user-friendly interface that permits users to remove watermarks effortlessly from their media by selecting the part of the image or video where the watermark is located. Moreover, users can use Watermark Manager to add their own watermarks to their images or videos, which can be helpful for branding purposes or protecting their content.
Key Features:
Watermark Removal
Watermark Addition
Multiple File Formats
User-Friendly Interface
Fast Processing
Adobe Photoshop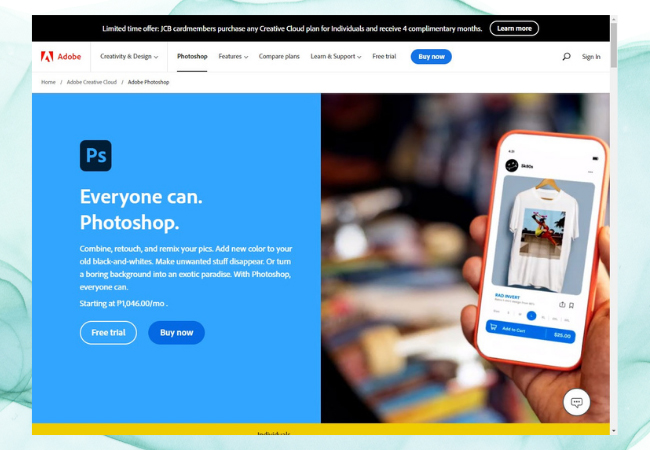 we also added Adobe Photoshop. This is a professional image editing software that is extensively used on both Windows and macOS operating systems. It is part of Adobe Creative Cloud, which is a suite of creative applications that is popular among professionals and enthusiasts alike. Along with its advanced image editing capabilities, Photoshop also provides features for designing graphics and layouts for the web and print, as well as tools for creating and editing 3D models and animations. Furthermore, Photoshop also includes functionalities for removing watermarks from images.
Key Features:
Removing Watermarks
Image Editing
Design Tools
Support for Various File Formats
Content-Aware Tools
Online Watermark Remover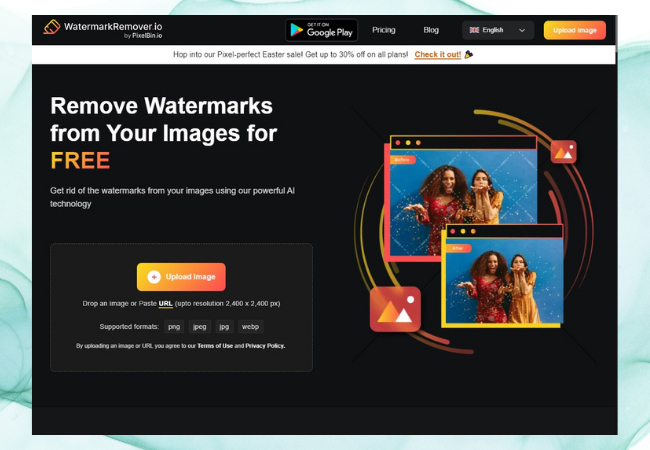 The last tool is Watermarkremover.io. This is a web-based tool that enables users to erase watermarks from their images without the need for installing any software. It can be accessed through any device connected to the internet. The platform supports various image file formats, including JPG, PNG, BMP, GIF, and TIFF. Furthermore, users can avail a free trial version that allows them to remove watermarks from a limited number of images before deciding to purchase a subscription.
Key Features:
Online Tool
Wide Range of Image Formats
Simple and User-Friendly Interface
Fast and Efficient
Watermark removal
Conclusion
There are various ways to remove the Instagram watermark from your videos and photos. Nonetheless, it is advisable to avoid infringing Instagram's terms of service by removing the watermark only from your own content. By following the steps provided in this article, you can effectively eliminate the Instagram watermark and freely share your content without any unwanted branding.