6 Different yet Best Watermark Removers that You Must Have
2 Best Watermark Remover Online Tools (Free & Paid)
PicWish (100% FREE)
Main Features:
Remove watermark automatically.
Built with multiple photo uploads feature.
Clear and precise removal feature.
User-friendly interface.
If you prefer using a powerful and free online platform that helps you remove watermark or any unwanted parts from an image, then you have to choose PicWish photo retouch. This tool ensures that the watermark didn't exist in the picture after the removal process. Also, even newbies can easily use it since it comes with easy-to-use and straightforward tools in removing watermark from photos. Since it's free, let's find out below how this best watermark remover works.
Click this page and upload your photo by hitting the "Upload Image" button.

After you upload it, use among the removal tools to highlight the watermark attached in your image.
Once done, click the "Erase" button to remove the highlighted part of watermark.

Finally, click the "Download" button to save it.
Watermark remover
The good thing about this second tool called Watermark remover is not only the watermark from picture that can be removed, but also it eliminates the watermark from video. Though you have to familiarize yourself first with its editing features before you can possibly remove the watermark, this best free watermark remover is still one of the best options if you find the right one to use.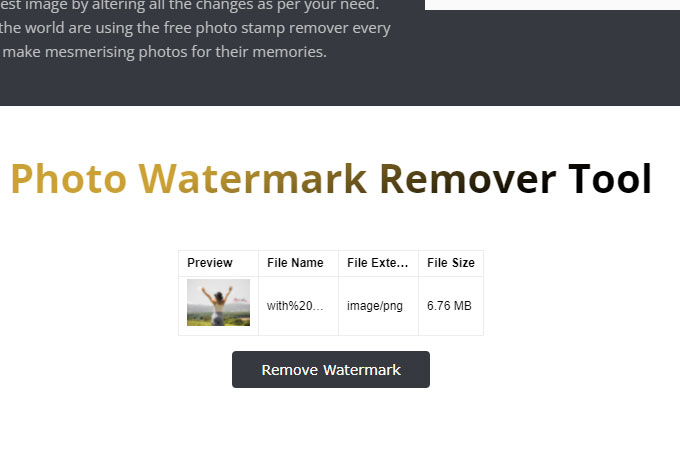 Pros:
It can also remove logos, text, stamps, and more.
It provides guidelines and details on how important this watermark remover is.
Cons:
It will take time to remove the watermark.
It does not support a manual removal feature.
Use 2 of Practical and Efficient Desktop Tools
Apowersoft Watermark Remover
Because of its simplicity, many users are fond of using this best watermark remover known as Apowersoft Watermark Remover. It enables users to highlight the watermark manually using the marquee, lasso, and brush tools. Add to that, even beginners can easily use this site as it is designed with a user-friendly interface and editing features. Check out the steps below.
Download
Download this software, choose "Remove watermark from image" and click the plus sign icon to import a photo.

Then use among the three manual removal tools to highlight the watermark you want to eliminate.

Finally, click the "Convert" button to process your image.
Photo Stamp Remover
Next on the list is Photo Stamp Remover. This software is also considered as one of the best watermark remover tools that can be used with ease. Both auto and manual methods are provided. You can use the stamp tool to highlight the watermark manually. For automatic removal, you can use a brush tool, rectangle tool, or a magic wand.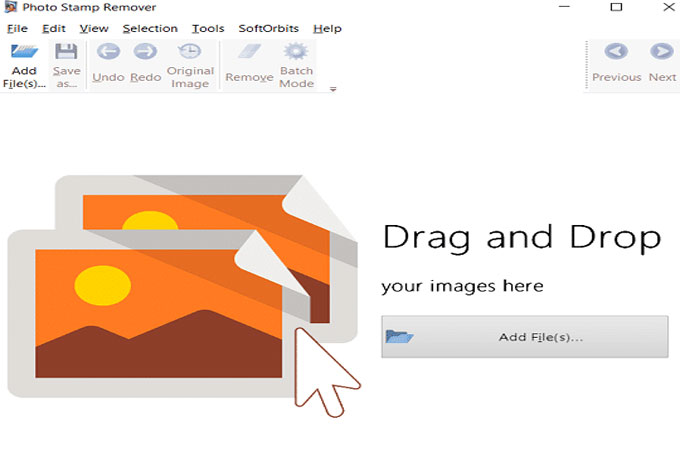 Pros:
Everything you need in removing watermark is provided.
It allows users to process multiple images at one time.
Cons:
Some of its editing features require editing skills.
The price range from $29.99 to $199.
A Must-Have Mobile Apps
Apowersoft Background Eraser (iOS & Android)
The first mobile app, known for simplicity and labeled as best watermark remover is Apowersoft Background Eraser. It automatically eliminates the watermark from an image. Also, it allows you to adjust the brush size in highlighting any unwanted parts. If you want to know how to use this simple app, then follow the steps below.
Open the app once installed, and tap the "Photo watermark removal" tab to import a photo.
Next, highlight the watermark from an image.
Then hit the checkmark icon to remove it.

After that, tap the "Save HD" button to process and save it.
Photo Retouch-Object Removal (iOS)
If you're using an iPhone, then you can use this best watermark remover called Photo Retouch. With "Object Removal" and "Quick Repair" tools, you'll be able to remove watermark in just a few seconds. Aside from watermark, you can also delete unwanted objects or parts like people, street signs, and a lot more.
Pros:
Built with an intuitive interface.
Both auto and manual removal features are provided.
Cons:
Annoying ads are often shown while using this app.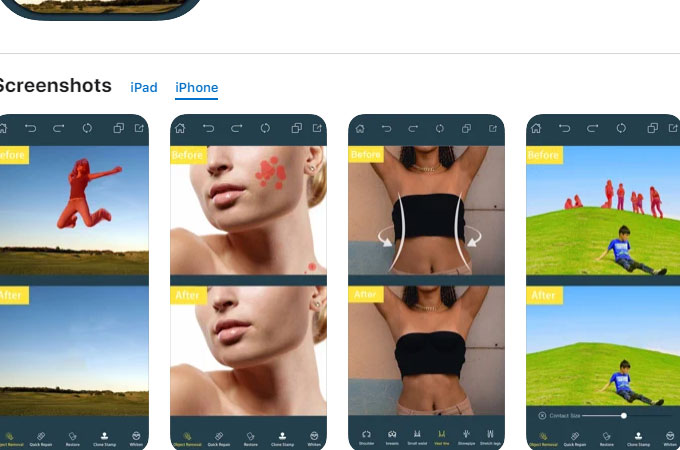 Conclusion
Finding the effective and best watermark remover is no longer a time-consuming and tedious task. Considering this article enumerated some of them. Of course, it is indeed important to choose a simple but effective watermark remover. For instance, PicWish is an intuitive and absolutely web service tool. But make sure to test them and let us know which is the most useful tool for you.